Buying a home is a significant commitment, whether it's your first home-buying experience or you're looking to downsize after several previous moves. The process can seem complicated, with numerous forms to sign, documents needed for the loan application, appraisals and inspections to coordinate – it can seem exhausting just thinking about it!
Don't you wish you had an experienced guide to help you along every step of the way? Providing easy solutions to applying for a loan and signing off on final paperwork?
SAFE's mortgage team is here to help you with your homebuying experience, from that first inkling you'd like to buy your first home to welcoming you into your new home.
Learn the basics
If you're brand-new to the home-buying experience, attend one of SAFE's First-Time Homebuyer webinars. These no-cost, engaging webinars hosted by one of SAFE's mortgage officers will provide you with insights into preparing your finances for buying a home, including tips on improving your credit score; determining what you can afford; and the different kinds of home loan options available.
Register for our next webinar here.
Consult with a SAFE expert
Even before you start looking for a home, connect with a SAFE mortgage officer for a complimentary consultation to get an in-depth overview of your finances to determine how much you can comfortably afford as well as loan options available to you. Even if you may be a year or two away from beginning your homebuying journey, our mortgage officers can give you direction on next steps specific for your situation to help you prepare.
Schedule a consultation with a SAFE mortgage officer here.
Sign up for HomeAdvantage®
SAFE Credit Union members have exclusive access to HomeAdvantage, a program that provides wraparound home-buying assistance as well as cash rewards* paid to you after closing. HomeAdvantage will connect you to vetted real estate agents with deep knowledge of the neighborhoods you're interested in purchasing in. The program also features a free real estate search with the latest MLS listings. And, whether you're buying or selling, if you use a real estate agent through the HomeAdvantage network, you'll receive cash rewards on closing.
Sign up for HomeAdvantage today.
Apply for a loan BEFORE you shop for a home
While some people may tell you that you don't have to apply for a home loan until after you make an offer on a house, there are far more benefits to having your loan approved before you even start looking for homes.
You'll know exactly what you can afford.

A lender who already knows your financial situation disclosed during the application process can better determine what amount of loan you qualify for. This way you can shop for homes you know you can definitely afford.

You get a lot of the paperwork out of the way earlier in the process.

There is a LOT of paperwork involved in purchasing a home. After you make an offer, there is a blizzard of documents and requests for signatures coming from many directions. By applying for your loan in advance, you have already gathered and submitted a fair amount of the documentation you'll need to complete the process.

Your offers may be taken more seriously by the sellers.

Buyers who have their financing already lined up can make offers based on solid financial data, and the sales process may go faster because one important part of the process has already been started.

You gain control over who you get your mortgage from

. If you're a SAFE member and want to take advantage of our

rates

and access to our

mortgage experts

, the best way to ensure that happens is to apply directly with SAFE first. Otherwise, your real estate agent may try to connect you to other lenders you know nothing about and who don't know you.

SAFE offers a complete online application process

. We've set up an easy-to-use online system to help you complete your loan application from wherever you are. You can fill out the application, upload supporting documents, and sign on the dotted line remotely.
Apply for a home loan with SAFE here.
Ready to get started?
*The HomeAdvantage program is made available to you through a relationship between SAFE Credit Union and CU Realty Services. Program Cash Rewards are awarded by CU Realty Services to buyers and sellers who select and use a real estate agent in the HomeAdvantage network. Home buyers or sellers are not eligible for Cash Rewards if they use an agent outside this network. Using SAFE Credit Union for a mortgage is not a requirement to earn Cash Rewards. Cash Rewards amounts are dependent on the commissions paid to the agent. SAFE Credit Union may have specific rules on how your Cash Rewards will be paid out. Cash Rewards incentives are available in most states; however, are void where prohibited by law or by the lender. Please consult with your credit union to get details that may affect you.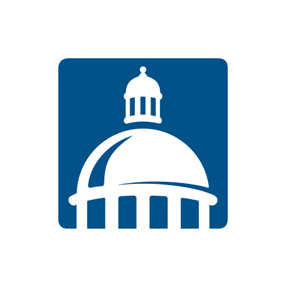 SAFE
SAFE Credit Union has served its members with integrity, exceptional service, innovative products, and progressive technology since 1940.