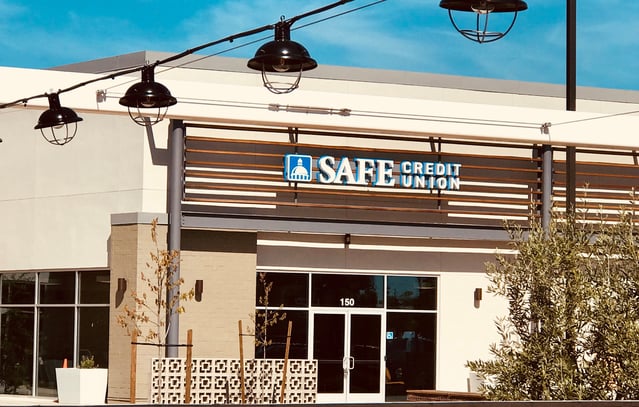 Our newest SAFE branch opened in The Park neighborhood center in the Land Park area of Sacramento on May 5, 2020! We've heard from many of our members asking to have a branch in Land Park – and our numbers back that up, with nearly 6,000 SAFE members living nearby. I'm so excited to have the opportunity to oversee this innovative branch and serve the Land Park community members.
I'm Avi Naidu, your Branch Manager
I wanted to take a moment to introduce myself. My name is Avinesh, but please call me Avi. I am your SAFE Credit Union Land Park Branch Manager. I have been with SAFE since January 2016, starting as a Relationship Officer at the West Roseville Branch. I was promoted to Branch Manager in 2019, and I am honored to be transferring to the Land Park Branch. I love the fact that SAFE empowers employees by supporting internal career advancement and development. Upper management is our biggest cheerleader to help us grow and move forward in our careers. I absolutely love what I do, providing our members with exceptional experiences.
The Land Park Branch experience
Our branch is in The Park, a new retail center at 4700 Freeport Blvd. The center captures the essence of the Land Park neighborhood's charm with mid-century modern accents, water conservation landscape, community spaces including outdoor seating, and plenty of paseos for walking and biking.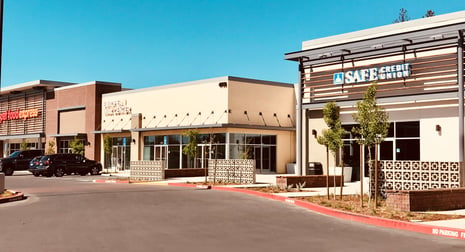 Specifically, the SAFE branch brings our newest concept to fruition, focusing on giving our members the most efficient, convenient experience while meeting all of their financial needs. We have eight full-time team members ready to serve you. Our service representatives are also trained as relationship officers to help you with your banking needs from start to finish.
We will have an on-site mortgage officer and wealth management services, too. We will be offering personal appointments to speak individually about more complex financial needs. You will be able to book appointments online, through the SAFE Mobile App, or have a branch team member book your appointment for you. An ATM will be up and running by the end of May.
Other unique additions include a member kiosk to access online banking needs and a community conference room where we will host micro-seminars in the future on topics tailored with your financial well-being in mind.
Looking forward to seeing you
On behalf of SAFE, I want to assure you that it's our primary job to provide the best financial solutions to our members. I look forward to meeting each of you and becoming bffs (best financial friend.) Please make sure to ask for Avi so that I can put a name to a face!
Please note that SAFE is practicing social distancing guidelines at all our branches, including Land Park. We thank you for your patience and cooperation.
At SAFE, we've made it easy to become a member. If you live or work in the following counties, we want YOU to join us: Sacramento, Placer, El Dorado, Yolo, San Joaquin, Contra Costa, Solano, Yuba, Sutter, Butte, Nevada, Alameda, and Amador.
For branch details, please click here.
Not a member yet? Join in three easy steps.