SAFE proudly celebrates the fortitude and resilience of Sacramento-area local businesses during the pandemic in our recently launched advertising campaign. The campaign is the latest iteration of the award-winning SAFE CreditYOUnion campaign that puts an emphasis on treating our members as real people who make a difference in our community every day.
Debuting this summer on broadcast and digital video services, as well as on billboards in Sacramento, the new ads feature five small Sacramento businesses who are also SAFE Credit Union members: Rob Archie, Urban Roots Brewery & Smokehouse; Cecil Rhodes, Nash & Proper; Brad Cecchi, Canon; Faith McDaniels, Nubian Family Beauty Supply; and Mckaylee Mejia Bennett, Glink Studios.
"The idea behind this campaign was to celebrate SAFE members and focus on these businesses' ingenuity in finding ways to stay open during the pandemic. We want to help lift these businesses up," says Brantley Payne, partner and creative director at un/common, the Sacramento ad agency working with SAFE on the campaign.
SAFE Credit Union President and CEO Dave Roughton says, "Small businesses are crucial because they employ the majority of people in our community. The job creation and economic development they drive are critical to the health and wellbeing of the communities we serve."
Behind the Scenes
During un/common's video shoot, we got to go behind the scenes and talk to these (now) local celebrities. They each have an origin story that connects them to their passion and to our Sacramento community. Hearing about their determination and creativity that helped each thrive during the pandemic was inspiring.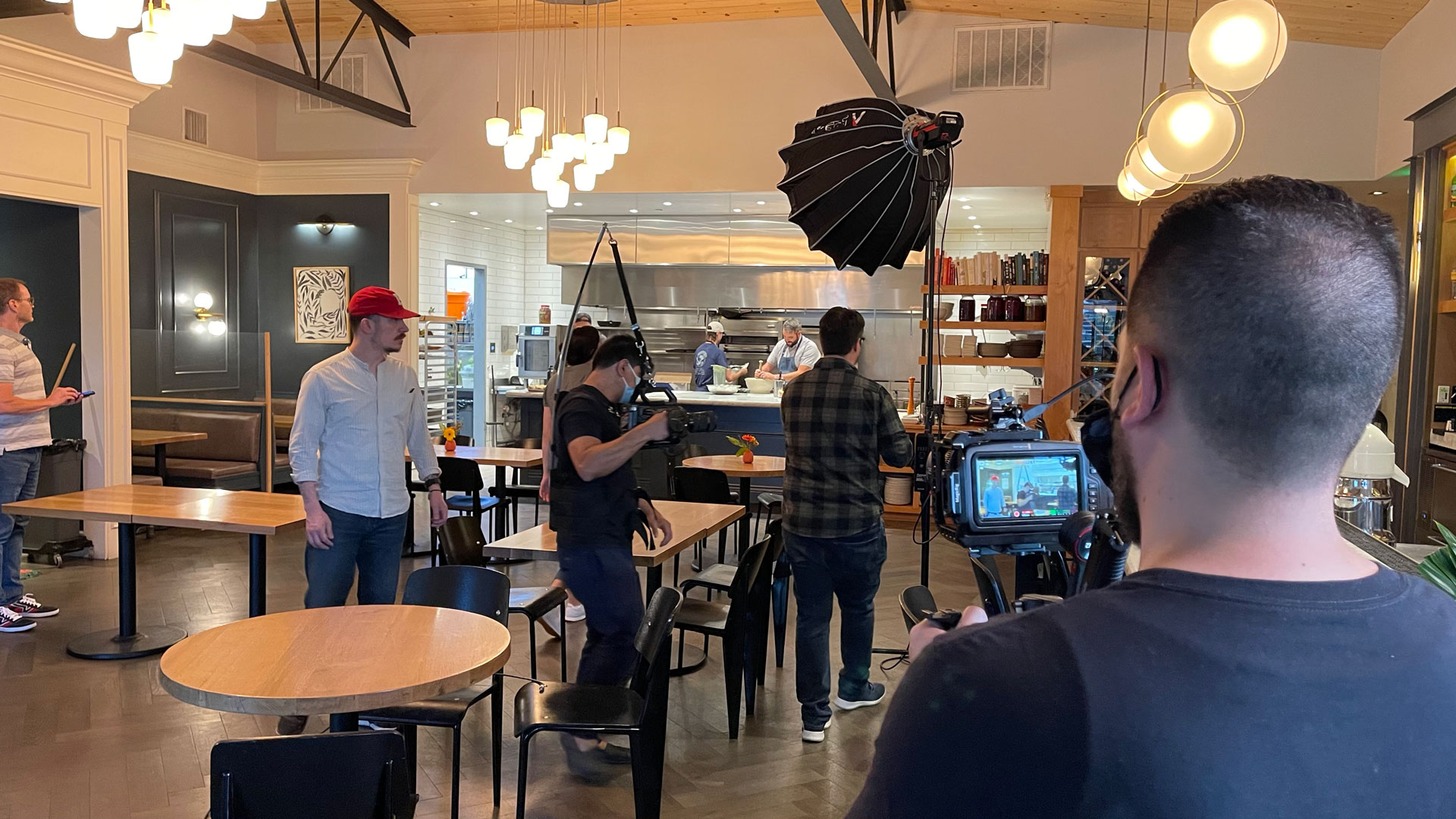 Urban Roots Brewery & Smokehouse |

1322 V St.
Urban Roots originated with a collaboration between Rob Archie (owner of Pangaea Bier Café) and local brewing legend Peter Hoey. They came together to create a space where "people could gather and informally interact and hang out. I love people, I love my community, and I felt like we could bring something that wasn't here yet," Rob says.
The owners have captured the Sacramento vibe, providing a positive, inclusive experience in a casual, upbeat setting. Their beers are for every palate; their Southern food full of flavor; the two paired together are divine. "I'm looking forward to taking off the masks and gettin' down with y'all," Rob says. Make sure to say hello to Rob during your next visit!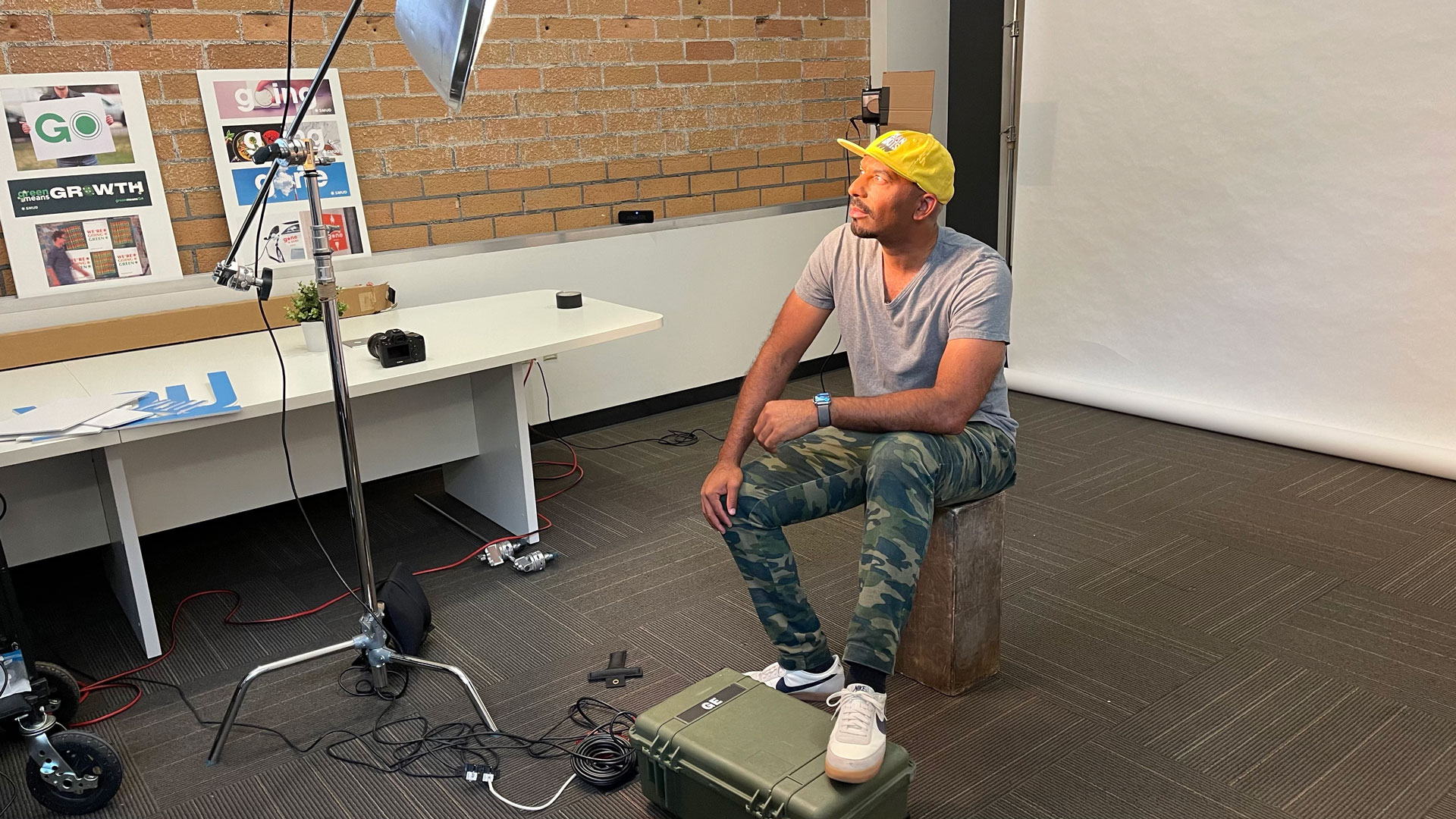 Nash & Proper | 1023 K St.

Cecil Rhodes and Jake Bombard are co-owners. Cecil is the executive chef and Jake is the creative director. We had the opportunity to talk to Cecil, who was born and raised in Sacramento, about why they dared to open their restaurant on K Street during the pandemic.
"If you look around, there are boarded up buildings all around, so the reason we opened up last September is because we wanted to help revitalize the K. As soon as we opened, our neighbor opened, and then other businesses started opening on this block," Cecil says. "Now that the SAFE Credit Union Convention Center is done, I feel like there's going to be a lot more businesses opening up around here."
We got to try their classic sammich, Nashville inspired, with deep-fried chicken thigh with dill pickles, spicy-tangy mayo, drenched cabbage-jalapeno slaw on a butter bun! We know your mouth is watering just at the sound of it, so head over to Nash & Proper. Check out their other locations, too!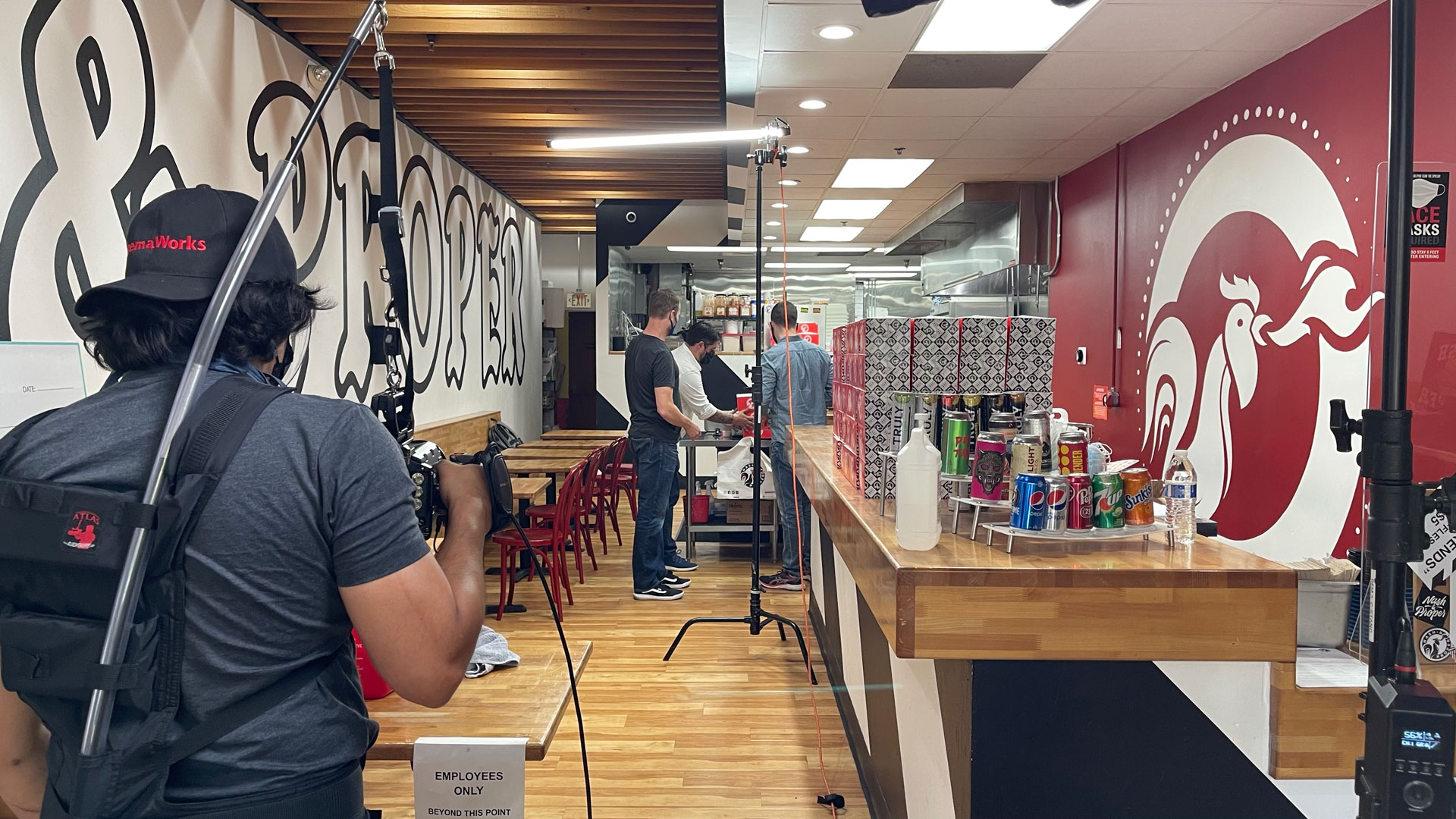 Nubian Family Beauty Supply
|
2251 Florin Rd #135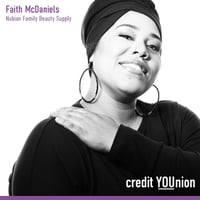 A true passion project, Faith McDaniels and her husband Nasir opened the doors of Nubian Family Beauty Supply four years ago, specifically to build a welcoming place for people of color in the Sacramento area to purchase healthy, non-toxic hair and beauty supplies, and be treated with the warmth and kindness they deserve.
Faith and Nasir involve their children in the business to teach them entrepreneurship—the challenges and the rewards. Nasir also talks about their strong ties to their community in South Sacramento, and how important it is for their whole family to volunteer and lift those in need.
We relished the beauty of their store, which showcases African textiles and art alongside beauty supplies. The vibe is happy and soothing. We all left feeing positive and uplifted, which is no accident; that's just what the Nubian family set out to achieve.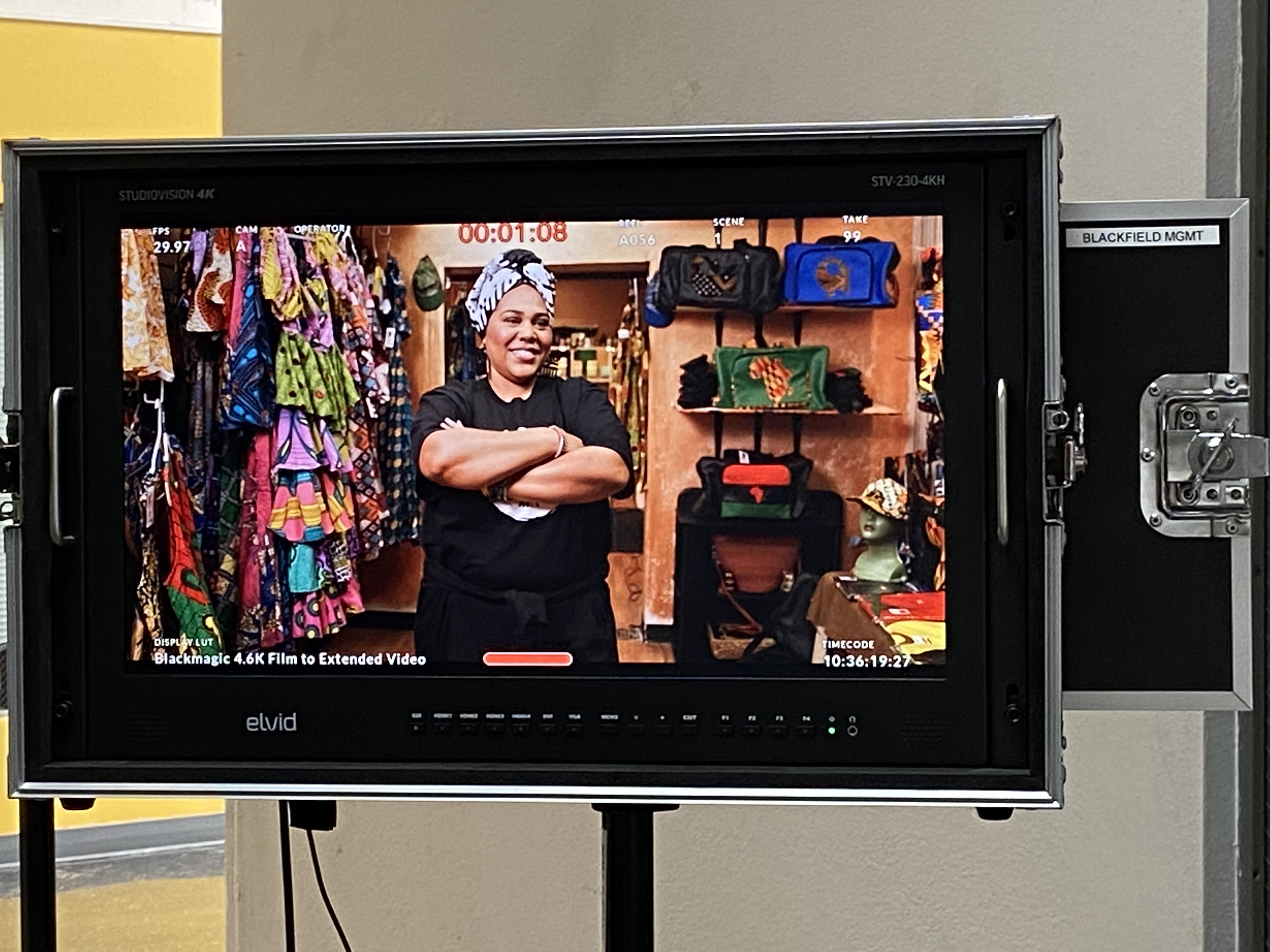 Canon |

1719 34th St.

Canon opened in 2017, where head chef Brad Cecchi brings over 20 years of restaurant experience to the table. Any given day you'll find a rotating menu of seasonal dishes and standard comfort fare with a culinary angle. "We liked this location because of the established East Sacramento neighborhood, which is really supportive of us, and it's on the cusp of the Stockton Corridor, and what's happening there as far as development of UC Davis Medical Center, so we saw a lot of opportunity on 34th Street," Brad explains.
The passion for providing a gathering place for the community is evident at Canon. They appreciate having a banking partner they can rely on and SAFE loves partnering with small businesses who share our passion for community every day. We also love the food.
"Local small businesses are the life blood of our community, and so as places like SAFE supports them, it really created the culture and makes Sacramento a desirable place to live," Brad says. We couldn't agree more, Brad. Keep up the good work and we'll be right beside you.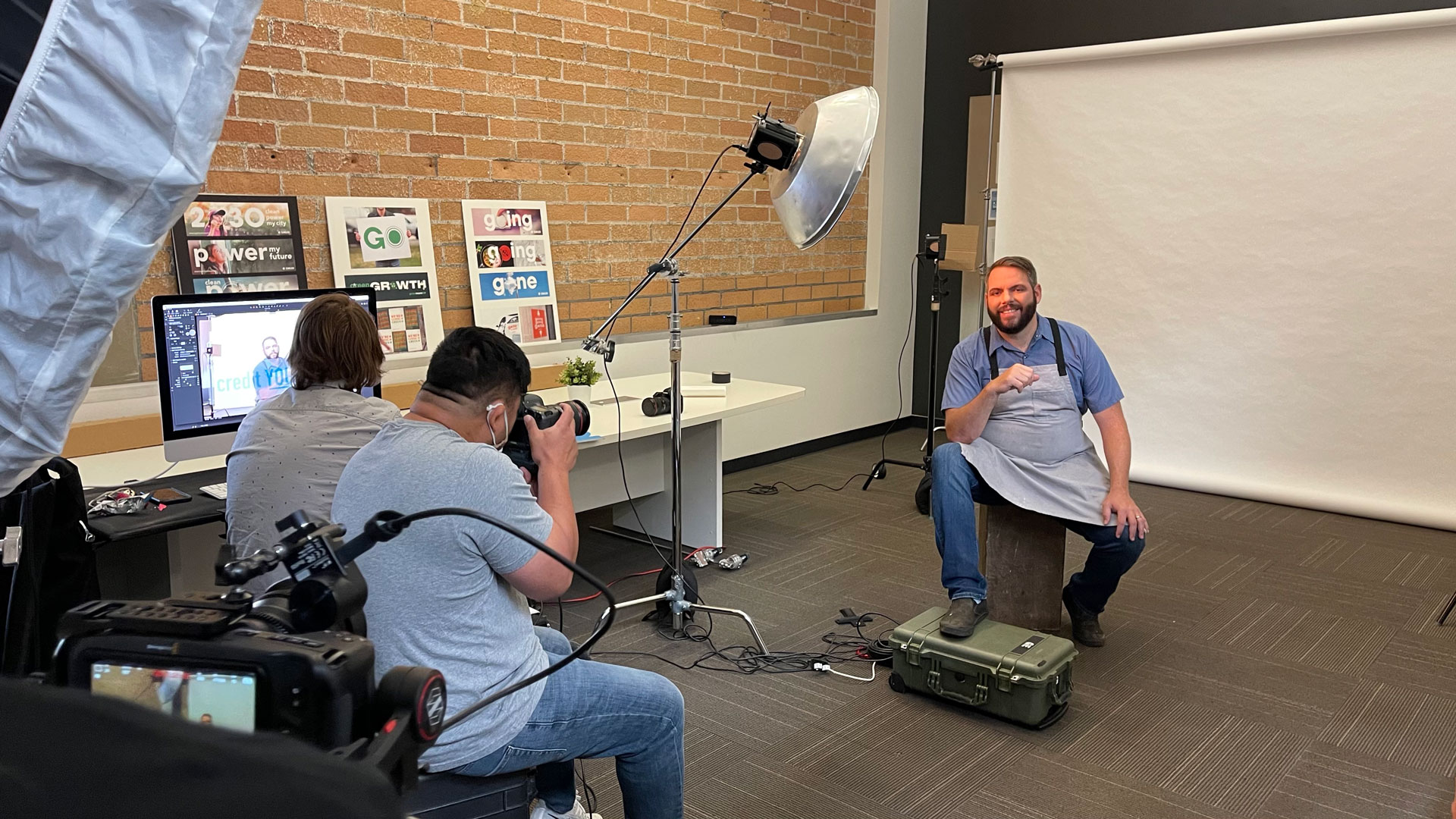 Glink Studios | 719 56th St.

Here's a fun fact. McKaylee Mejia Bennett, the makeup artist on our video shoot, was not originally a part of the campaign. During filming, everyone noticed her top-notch work and when Mckaylee mentioned that she's a SAFE member, we knew she had to be part of the campaign, too. Her authentic, edgy style was a welcomed addition.
McKaylee has been the lead make-up artist for LA Fashion Week and is an independent makeup artist focusing primarily on brides and teaching artistry classes. When COVID hit, she had to get creative and decided to open an online clothing boutique called @bleachednrugged.
This concept took off and she was able to get back to her artistic passion by opening a studio in East Sacramento. McKaylee says, "I've always been a huge believer that you can do anything you set your mind to. When I was 18, SAFE was the only bank that supported my entrepreneurial spirit, and I've been with SAFE ever since. Once we expand, I know SAFE will be there for my business loan needs."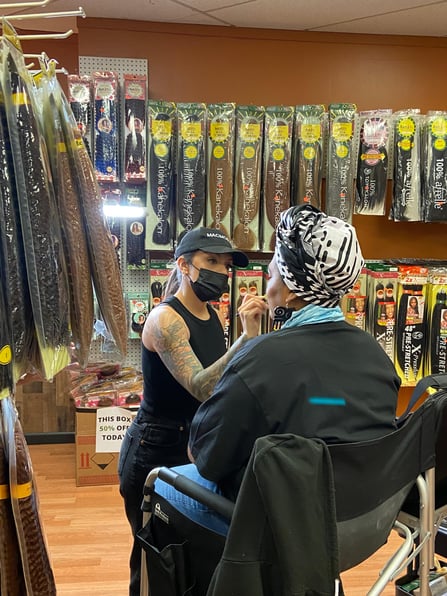 ---
Take five to watch our Behind the Scenes video
Here's our Behind the Scenes video of the latest SAFE CreditYOUnion campaign, celebrating SAFE's local businesses and community.
SAFE can help with your business banking needs, too
SAFE Credit Union is one of the few credit unions in the Sacramento region that offers complete Business Banking services to small businesses. We're a leading SBA lender, and during the pandemic assisted nearly 500 businesses secure Paycheck Protection Program loans. See what we can do to support your business needs today.
---
Check out the finished product of our latest CreditYOUnion campaign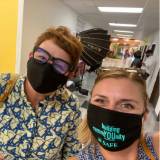 Leila Nagel and Susan Burns
Senior Design and Communications Specialist, Susan Burns, and Senior Communications Specialist, Leila Nagel, love working at SAFE, collaborating on projects, and volunteering in the community together. When not at work, they each spend time with their respective partners and pups, as well as enjoy Midtown adventures to support local businesses.