"Yes, you've got it, so flaunt it!" I shout from my chair next to the photographer from Image Outfitters Photography as she quickly takes pictures of my SAFE Credit Union co-workers. After a rock-star hair flip and quick smile from my co-workers, I encourage them. "Pretend you're Heidi Klum and you're walking the runway." "You just heard the funniest joke in your life!"
These are some of the phrases I used to help get the great images of my co-workers featured in the next phase of the SAFE Credit YOUnion campaign now on billboards and on social media in the Greater Sacramento area.
Here's your sneak peek behind-the scenes of our successful campaign.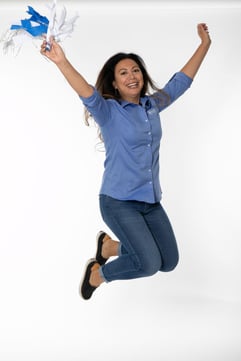 Best Place To Work
At SAFE Credit Union, we wanted to create an advertising campaign that made people feel good about themselves and about SAFE. And fortunately for all of us, SAFE Credit Union is a great place to work. It was voted a "Best Place to Work" in 2018 and 2019 by the Sacramento Business Journal. So when it came time to capture the living spirit of this philosophy, we turned to our employees. SAFE is celebrating its 80th anniversary this year. A lot of things have happened over those 80 years, but one thing that hasn't changed is the heart and soul of the company dedicated to our members and our goals to provide exceptional experiences, best solutions, and professional experts. We've been dedicated to YOU all along. And the YOU also includes our employees. A lot of companies use models in their advertising. For us, our staff were the natural choice to help reflect our attitude.

Pushing the Happy Button
The science of what goes into a successful photo shoot is a little crazy and mysterious. As the marketing production specialist at SAFE, one of tasks that I find infinitely fun is my position as photo session director. I'm not the photographer -- I just help style the photos. One way I do that is push people's buttons, their "happy" buttons. I have a whole tool chest of things at the ready to get people to come across on camera as their real selves. Upbeat music is one way to get a person out of their head and relax. It is easy to fall into the river and rhythm of sound and "go there" for the camera. (Thank you, Justin Timberlake and Bruno Mars). I'm sure my office mates are sick of the tunes blasting from the other room, but the results are worth it. Props are another tool. When you give someone a shiny sparkly thing to look at, they forget about themselves for a minute. A giant calculator was a big hit with staffers from Financial Lending. I have discovered that everyone is photogenic -- they just need to forget they are in front of a camera.
Lastly, verbal suggestions of situations can bring on "attitude" lightning quick. "OMG, you just got the funniest text ever from your best friend" I've shouted to more than one staffer. It works. It can be exhausting making people happy.
Look at YOU!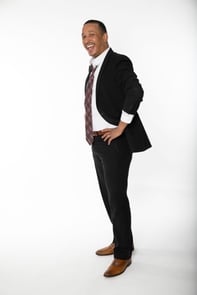 Seeing the final outcome, the photos themselves are a real joy. I get to see the hidden fruits of my labor when I look at Lixa doubled over in laughter, or Victor pursing his lips with his funny quizzical look, or Carl strutting his stuff while cracking up at the same time. I can recall all those moments and now they are captured for all the world to see as they drive by on the freeways of Sacramento. I'm not in the photos myself, but my heart is. A small part of me is displayed on the sign too. If you drive by one or our billboards, just know that you're seeing a real person who works here and who really loves SAFE. I do too. We hope YOU do as well.
Introducing...
Meet the new stars of the latest phase of the SAFE Credit YOUnion campaign.

Lixa Anderson
Lixa Anderson is AVP, Software Engineering & Integrations, at SAFE. She started at SAFE seven years ago, bringing 18 years' experience in technology and 14 years in leadership. She recently completed an executive MBA degree. She leads a team responsible for delivering custom features in SAFE's digital banking channels for members as well as internal technology solutions that promote efficiency. She's originally from Southern California but over the seven years she's been in the Sacramento area she has fallen in love with the outdoors, including Folsom Lake and Lake Tahoe. She also likes visiting San Francisco and Bodega Bay.

Alex Becerra
Alex has worked at SAFE for six years, and has been a Senior Business Development Specialist on the Community Banking team for around 4 ½ years. He serves SAFE's members by providing opportunities for real-world learning and financial education through SAFE's Workplace Financial Wellness services. His mission is to make financial health a reality for as many members of the community as possible. He actively volunteers in the community, and is a member of Metro EDGE, Folsom Leading Young Professionals, and alumni of the Folsom Leadership Class of 2017. He was raised in Lincoln, and he loves living in a region that is culturally and geographically diverse. As he says, "Sacramento is a region that thrives due to collaboration, innovation, and contribution from all walks of life."

Victor Bruce
Victor has served SAFE business members for two years as a Commercial Loan Portfolio Officer. He has expertise in commercial lending and SBA lending to help businesses grow. He works with SAFE business members to help them with the details of their loans to ensure they get the funding they need. Victor was born and raised in the Sacramento area, and he appreciates that it's centrally located between the Sierras and the Pacific Ocean for all things entertainment and outdoor activities – especially cycling.

Lisa Cook
Lisa has worked as a senior loan servicing specialist at SAFE Credit Union for 18 years. She came with 14 years of banking experience that started with a vocational training program in high school. Her job at SAFE's headquarters in Folsom provides her the opportunity to serve members by ensuring their loans and the initial setup of their loan meets their needs. She also helps branches and SAFE's all-local call center assist members with loans. She loves working and living in Sacramento, especially the beautiful surroundings as well as the convenience to top-notch restaurants and a wide range of quality entertainment. She likes being close to her home town in the Bay Area as well as Reno and Tahoe.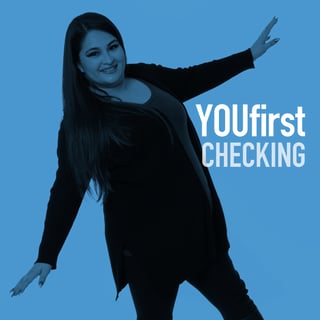 Michelle DeLaRosa
Michelle has been with SAFE for four years. She's been in her current role as the Call Center Coordinator for eight months. She puts to use her time management skills and brings integrity to everything she does. She serves SAFE's members by ensuring that their account requests are completed in a timely manner, and making sure that they receive exceptional service. Sacramento is her hometown, and what she loves most about it is the variety of people who live here.

Carl Lee
Carl has been AVP, Regional Sales, for three years. He started at SAFE 15 years ago bringing experience in leadership, banking services, as well as loan processing and underwriting. He visits SAFE branches daily, connecting directly with branch staff and members. He inspires his team to advance in their careers and invest in deepening members' relationships with SAFE. What does he love best about working at SAFE? "My most favorite part of being a part of SAFE is that we refer to each other as the SAFE family."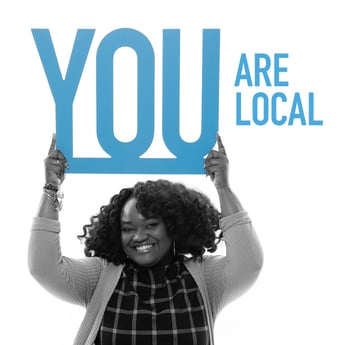 Taylor Morgan
Taylor started with SAFE in 2016, and has been a Relationship Officer in the Natomas branch since 2018. She started her SAFE journey shortly after majoring in business administration at CSU Sacramento. She uses her knowledge of business practices to deepen relationships with members. She serves members daily by being friendly, knowledgeable, and being a welcoming face in SAFE branches. She's spent most of her adult life in Sacramento, and says, "The city has molded me in so many ways. Being able to give back to the community and work for such a great organization is exactly where I want to be."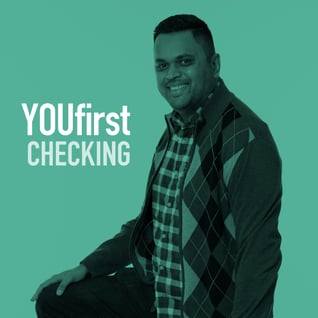 Avinesh Naidu
Avinesh has with SAFE for four years and been on a branch manager for almost a year. He has been in banking/ customer service industry for the past 10 years and holds a bachelor's degree in business management. He loves engaging with members on a daily basis to help them with their financial well-being and is honored to be part of their journey with SAFE.

Grace Roberto
Grace came to SAFE five years ago, and has been in her current position as senior digital product manager with SAFE's Digital Banking and Innovation team for a year. She tests and implements new technologies for the SAFE Mobile App and Online Banking platform, including real-time and actionable targeted marketing, Alexa Conversational Banking, digital receipts, and more. She is a co-winner of the 2018 CUlCytics Analytics Challenge. Grace cares about ensuring the member experience with SAFE's tech is seamless. "It takes only one misplaced button to make or break a member's experience online. I'm passionate about creating, engaging, exciting and relevant digital experiences for SAFE members so they know they never have to turn to a big bank to deliver a cutting-edge UX." The aspect she loves best about Sacramento is the people. She moved here in 2010 with her husband and they've made amazing friends in the recreational volleyball leagues they play in.

Michael Smith
Michael has worked with SAFE for 4 ½ years and has been AVP, Real Estate Lending Operations, for three of those. He came to SAFE with 17 years of mortgage lending experience, and has put that to use as he focuses on finding ways to ensure the mortgage lending process is as easy as possible for SAFE members while staying on top of the market to bring them quality mortgage options. He enjoys the many entertainment and outdoor activities the Sacramento area offers. He likes experiencing the art, theater, and music scene in the urban center, as well as finding adventure hiking, cycling, paddle boarding and more in the region's beautiful parks and lakes.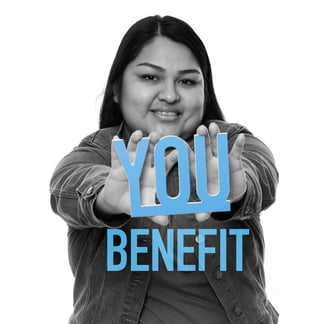 Selena Zuniga
Selena has worked as a member service representative at SAFE for a year and a half. She brings a positive personality while building long-lasting relationships with our members. She loves living and working in Sacramento because, as she says, "you can get a little bit of everything. You can get a taste of the country life while being able to enjoy the city life that Sacramento has to offer."
Join us! Find out how SAFE will put YOU first.