Over the last few years, the number of ACH questions our branch staff and Call Center representatives field have skyrocketed. And it's no surprise, considering that – according to NACHA, The Electronic Payments Association – there were more than 25.5 billion ACH transactions made in 2016 alone. With upcoming changes to the way ACH payments will be processed, it felt like the perfect time to discuss what ACH is and why it matters to members like you.
What is ACH?
ACH stands for Automated Clearing House, the electronic network that transfers funds between consumers, financial institutions, and merchants/service providers. Chances are, you're already receiving or making ACH payments, though you may not know it.
Enrolled in Direct Deposit? That's a recurring ACH payment direct from your employer to you.
Entered your account and routing number to make a purchase or pay a bill, instead of your credit or debit card info? Then you authorized an ACH transaction.
Write a paper check to a merchant in-store? Those checks are converted to ACH when scanned at the register.
Use a retailer-issued debit card linked to your checking account? It may feel like a debit card transaction but, behind the scenes, money is being moved using ACH.
And that's not even an exhaustive list!
---
Benefits to ACH
ACH is universally preferred by consumers and businesses because it:
Lowers costs, in comparison to credit or debit card and paper check processing
Reduces the probability of human error, which also saves time, money, and frustration
Speeds funds delivery (more on that later)
Offers more security, since each transaction happens behind a firewall on a protected server – and you don't need to worry about a check or cash being lost or stolen
Enables online bill pay, which takes the hassle out of paying bills month after month and, from the business perspective, helps ensure on-time payments
---
What's changing soon?
While ACH is already one of the fastest ways to move money, starting Sept. 15., ACH payments will process faster than ever before. Currently, the Federal Reserve takes a couple days to sort and deliver the thousands of ACH transactions it processes every day, but they'll soon process most types of ACH payments the same day they're authorized. They've even dubbed this expedited processing time "Same-Day ACH."
So, if you've grown accustomed to seeing pending transactions "hang around" for a day or two before clearing your account, you'll soon notice the impact of Same-Day ACH. We recommend that you plan your payments wisely (i.e., assume that a payment could clear your account within just a few short hours of pressing "Pay Now.") That way, you'll never need to worry about overdraft fees.
Like always, we're here to help you improve your financial well-being. Feel free to contact SAFE if you have any questions about ACH or other financial management options.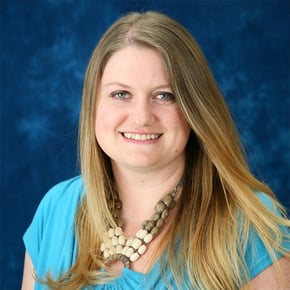 Jeanne Holmes
Jeanne is the Central Processing and ACH manager at SAFE. She oversees all money movement channels for the credit union in addition to managing technologies revolving around self-service channels, such as, ATMs, interactive tellers, and coin machines. She comes to SAFE with more than 12 years of credit union experience and has extensive expertise in a wide range of payment operations, self-service solutions, funds transfer networks, and digital banking.