As you've likely heard through recent media, Equifax – one of the country's three major credit bureaus –announced a cybercriminal attack that may impact half of all U.S. residents. (For more information, and a resource to check if your data may have been compromised as part of this breach, please read our complete Security Bulletin.)
At SAFE, protecting our members' personal data is of premier concern, which is why we proactively heightened our identity verification process in response to this latest breach announcement. So, please don't be surprised if you're asked a few additional questions when you contact our Call Center or chat with a helpful SAFE representative online – we're just going the extra mile for you.
Speaking of going the extra mile, in light of this unprecedented breach, we strongly encourage you to put some additional identify theft deterrents in place. For example, if you're not already taking advantage of SAFE Account Alerts and Card Alerts, now is the time! You can enroll in and personalize these alerts in just a few short minutes, from directly within SAFE Online Banking.
Receive an alert every time a card transaction is made – or you can choose to only receive alerts for large transactions that exceed an amount you set.
From a fraud perspective, it's especially helpful to receive these automatic alerts when a purchase is made but the physical card is not present or when your primary account dips below an amount of your choosing.
If you'd prefer not to receive alerts but want a quick and easy way to check your SAFE account balance, Text Banking may be an ideal option for you.
Simply register your mobile device in Online Banking, then text "bal." You'll instantly receive the current and available balances for your primary account.
For a complete cheat sheet of applicable Text Banking inquiries, click here.
Once you have alerts and/or text banking activated, we recommend reviewing the steps the Federal Trade Commission (FTC) suggests you take to protect yourself after a data breach. A few examples include:
Checking your credit report from all three bureaus – not just Equifax. This can be done for free by visiting AnnualCreditReport.com. If you don't recognize any of the activity listed on your reports, we advise that you go to IdentityTheft.gov to determine what your next steps should be.
Considering a credit freeze. Per the FTC, a "credit freeze makes it harder for someone to open a new account in your name," which is a very good thing. While there is a fee to freeze your accounts with all three bureaus – and another fee to "thaw" your accounts for a specific financial reason and time period – it's far less costly than the average costs associated with repairing identity theft.
Filing your taxes ASAP. Avoid tax fraud by filing as soon as you've received all the necessary paperwork. That way, an identify thief can't make off with your refund before you've even met with your tax advisor.
For more information about how to protect yourself and your sensitive data every day, check out the FTC's Identity Theft page.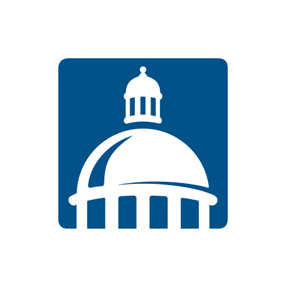 SAFE
SAFE Credit Union has served its members with integrity, exceptional service, innovative products, and progressive technology since 1940.