This holiday season may be different than others, but one thing isn't likely to change: scammers will be out in force to try to separate you from your money. We want all of you to be safe this season, so we've put together a list of some of the scams already being reported for you to keep an eye out for.
Ding ding: The package delivery notification scam
The setup is this: you get a notification on your phone saying you've got a package delivery pending or a package that was unable to be delivered. During the holiday season, particularly this year when we're more likely to send a gift since we won't be visiting in person, this is a very tempting notification for many people to click on. However, if you click the notification, you're then asked for your personal information, such as name and address, and in some cases even your credit card information. Once they collect this information, scammers can use your identity to defraud you or another person.
How to avoid the package delivery scam:
Track your packages and know what should be arriving on what date, and encourage your family and friends to do the same.

Don't click on notifications or text messages that you did not request.

Be able to spot fake email addresses – scammers often change a word or letter in well-known company names to appear legit.

Never share your personal information to a contact online without first verifying that you know them. If you are at all suspicious, end the communication immediately.

It's better to err on the side of caution – real companies and your friends and families won't be offended!

Delete suspicious messages and block anyone texting, calling, or emailing you who seems suspicious.
Fa la la la lies: Online shopping scam
You're scrolling through your social media app and notice an ad for an incredibly well-priced item. It could be anything – from brand-name electronics to fashion to home goods – but what catches your eye is that it's an amazing deal. 80% off! You click through to the advertiser and purchase the item. What could go wrong? As the old adage says, if it's too good to be true, it probably is. These scammers will take your money and either send nothing or a cheap knockoff.
How to spot an online shopping scam
First, be wary of deals that are too good to be true.

Search the name of the company plus the word "scam" or "reviews."

Double-check the legitimacy of the site by looking it up on the

Better Business Bureau

.

It just takes a few seconds and could save you money, your personal information, and more!
Joy of giving: The fake charity scam
This type of scam that preys on our natural instinct to help others is particularly insidious. Someone comes by the house, drops off a leaflet, or sends an email detailing a need that requires a small, but critical, financial contribution. Holidays are a great time to give to causes we care about, and particularly now, when so many are in a tough spot with job losses or reduced incomes, our instinct is to help. We're nice people!
How to give, safely:
Visit Give.org or Charity Watch

and search the name of the charity you're considering donating to in order to find out whether they are a real organization and accredited.

Donate only to charities when you are contacting them as opposed to responding to an email or phone call.

Don't rush into your decision – only fraudsters will push you into giving right this second.

Never pay with a gift card or wire transfer. These are payment methods that can open you up to further scams.
Bells will be ringing
Pay attention to the warning bells that go off when things seem too amazing, too urgent, or just plain creepy. When in doubt, double- and even triple-check. Take a look at the FTC's information on scams, here.
And to you and your family, we hope you have a very happy, and very SAFE, holiday season.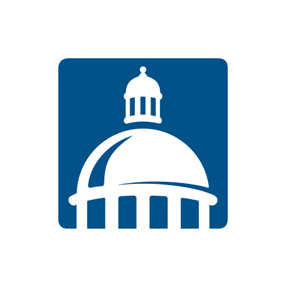 SAFE
SAFE Credit Union has served its members with integrity, exceptional service, innovative products, and progressive technology since 1940.