Pets provide us with loyalty, companionship, love, and affection, as well as many physical and mental benefits. Our furry friends are an integral part of our lives, so worrying about who will take care of them after we pass can be painful. One way to plan for this eventuality is to set up a pet trust. A pet trust is a provision in your will or living trust which gives specific instructions regarding the care of your beloved companion animal. In 2008, the probate code was amended to add California Probate Code section 15212. This code section outlines specific provisions regarding pet trust planning. Below are a few key action items that must be taken within the pet trust that will ensure the transition for your animal is much smoother if they should outlive you.
Name a caregiver
An individual should be named to care for your pet and any or all future animals owned. You may also want to include alternate caregivers, in the event that when the time comes, the named caregiver cannot care for your animal. Some clients have come to me, distressed, because they do not have a family member or friend who would be willing to take care of their animal if they should pass. I have suggested they enroll in the San Francisco SPCA Sido program. The Sido program is named after a 1979 case in California in which a testator had stated that his dog was to be euthanized after his death. Based on this case, legislation was passed which stated that an animal cannot be destroyed pursuant to provisions in a will. An individual can enroll in the program by naming the San Francisco SPCA as a beneficiary in their will or trust and by providing an annual gift to the adoption center. If you are enrolled in this program and predecease your pet, then the San Francisco SPCA will find a suitable home for your dog or cat.
Provide funds for care
A specific designation of your pet trust should be the instruction to provide money for the pet's ongoing care. Often, this is a sum of money which is provided to the pet trustee or held within the trust to pay for food, veterinary care, toys, temporary boarding, pet sitting, etc. Provisions could be made for any type of animal; however, if it is an animal that requires expensive maintenance (think an Arabian stallion) or has a long life span (tortoise – average lifespan 75 years), you may want to include additional funds.
Keep records
Keeping accurate records of your pet's health information can play a vital role in quickly recognizing and identifying your pet's health issues but is also crucial in helping a future owner know the status of the pet's health. Maintaining a file with pertinent details about your pet, including information about your animal's medication and vaccination schedule, as well as the current animal hospital you attend, will only help ease the transition for the new pet guardian and especially for your pet, so you can have peace of mind.
You don't expect this to happen, but...
For most pet lovers, your critters aren't just your property. They are best friends, companions, and family members, so why treat them as anything else? Failure to think ahead about what might happen to your pet because it's unpleasant — or you don't have time to decide on a caregiver — means that, sadly, many pets end up in bad situations. With a little forethought, you'll get more peace of mind knowing you've secured some sort of care for your companion after you die, which is better than having no plan in place at all.
For questions, contact Natalie Spiwak at 916-546-5025 x 101 or email her at support@affinitytrusts.com.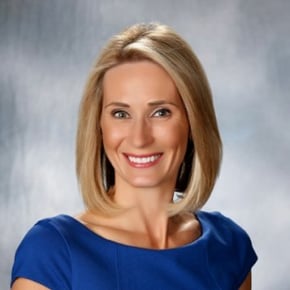 Natalie Spiwak
Natalie Spiwak is the CEO and Founder of Affinity Trusts. Affinity Trusts aligns with the leading estate planning law firm, Citadel Law Corporation, to provide SAFE Credit Union members a complete range of advanced estate planning services. By providing accessible seminars, and engaging in personal dialogue with clients about estate planning, Affinity Trusts serves the life-planning needs of many with a high level of passion, expertise and integrity. When not busy with her clients, Natalie loves spending time with her two young children and because she also has a degree in archeology, loves traveling the world!