I look forward to the holidays for many reasons. Christmas cookies, presents, tree-lightings and carolers, the holiday season is full of once-a-year activities that become traditions for many of us.
Personally, one of my favorite wintertime joys is ice skating. The feeling of skating is unparalleled! The sensation of the glide with the wind blowing through your hair sometimes feels like you are floating above the clouds. And, if you needed another positive, ice skating can be an excellent cardio workout, making it a great way to get outside, work off the holiday treats, and spend some quality time with your loved ones.
Below is our roundup of local rinks that will put the groove in your glide!
---
SACRAMENTO
Downtown Sacramento Ice Rink
701 K St., Sacramento, CA 95814
(916) 442-8575
This seasonal ice rink has a great location next to the Downtown Plaza Mall. The nearby restaurants and shopping make this an easy way to spend the day or just a few hours. Midweek specials include Family Night on Tuesday (4 p.m. – 6 p.m.), with one child admission and skate rental free with each paid adult admission and skate rental. Wednesday is Sacramento Downtown Plaza Night. A receipt from any plaza store will get you a free skate rental. Thursday is DJ Theme Night (6 p.m. – 8 p.m.). Dress in the theme and receive a free skate rental.
General Admission – $12, skate rental included
Child Admission – $6 (ages 6 and younger)
Iceland Skating Rink
1430 Del Paso Blvd., Sacramento, CA 95815
(916) 925-3121
The original Iceland Skating Rink was destroyed in a fire in 2010, however it has since been rebuilt and is open for business. The rink offers full services, including skate rentals, lessons, and party reservations. The new open-air venue allows for skating in the sunshine or under the stars. Public session hours vary so check the website before heading to the rink.
General Admission – $10, includes skate rental
---
FOLSOM
Folsom Historic District Ice Rink
200 Wool St., Folsom, CA 95630
(916) 936-4410
This is a seasonal rink in Historic Folsom with nearby shops, dining, and sights that create a great holiday outing for the family. Mondays are Chamber Discount Night. With a Chamber discount card, Monday skating is a two-for-one value, excluding Dec. 20 and Dec. 27. Wednesdays are Dine and Skate nights with discount packages offered at local Historic Folsom eateries, excluding Dec. 22 and Dec. 29. Another special night is Jan. 11 – from 4 p.m. to 8 p.m., funds will be raised for Habitat for Humanity. Come out and skate for a good cause.
General Admission – $12
Child Admission – $10 (ages 8 and younger)
Senior Admission – $10 (ages 62+)
Skate Rental – $3
---
ROSEVILLE
Skatetown Roseville
1009 Orlando Ave.. Roseville, CA 95661
(916) 783-8550
Skatetown Roseville is a complete skating arena, open year-round, that also offers holiday ice skating. The facility features a cafe and two NHL-size rinks. Reservations are available by calling the rink in advance. Each month there is a specific theme night, so check the website for those special events. The full schedule of public sessions is available on the website as well.
General Admission, Holiday Rate – $15, skate rental included
Child Admission, Holiday Rate – $13, skate rental included (ages 10 and younger)
Senior Admission – $8.50 (ages 55+)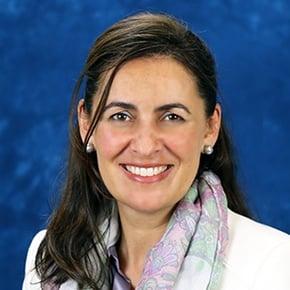 Anca Green
Anca Green is a senior communications specialist at SAFE Credit Union within the marketing department and has focused on writing for much of her career. She's passionate about the creative process and seeing a big picture vision come to fruition. After hours, she enjoys spending time with her two daughters and husband.