The last six months have been rough.
As a leader, professional, husband, and father of four children, my world has drastically changed. I'm now a remote employee trying to balance the endless wave of Zoom meetings; I drink way more coffee than I used to; I work hard to keep my team connected even though we are apart. All while navigating the chaos of distance learning with my children. I'm exhausted even writing about this.
For many of us, this new normal has tested our resiliency, and even our patience. The only choice that many of us have right now is to be brave, and keep moving.
Now, more than ever, we need inspiration, we need help, and we need a reminder that we've got this.
SAFE Credit Union's investment in the well-being of our community expands beyond the financial. For years, SAFE has supported locally through advocacy and volunteerism. But what many do not know is that SAFE also invests in the professional development of our community, including emerging leaders.
Knowing that many leaders like myself are facing uncertain times, SAFE has once again stepped up to meet this moment of need.
SAFE is proud to be partnering with Metro Edge as a sponsor of the Emerge Summit. On September 17, hundreds of young professionals from all over the Sacramento area will gather virtually for a morning of inspiration, personal development, and networking.
The Art of Bravery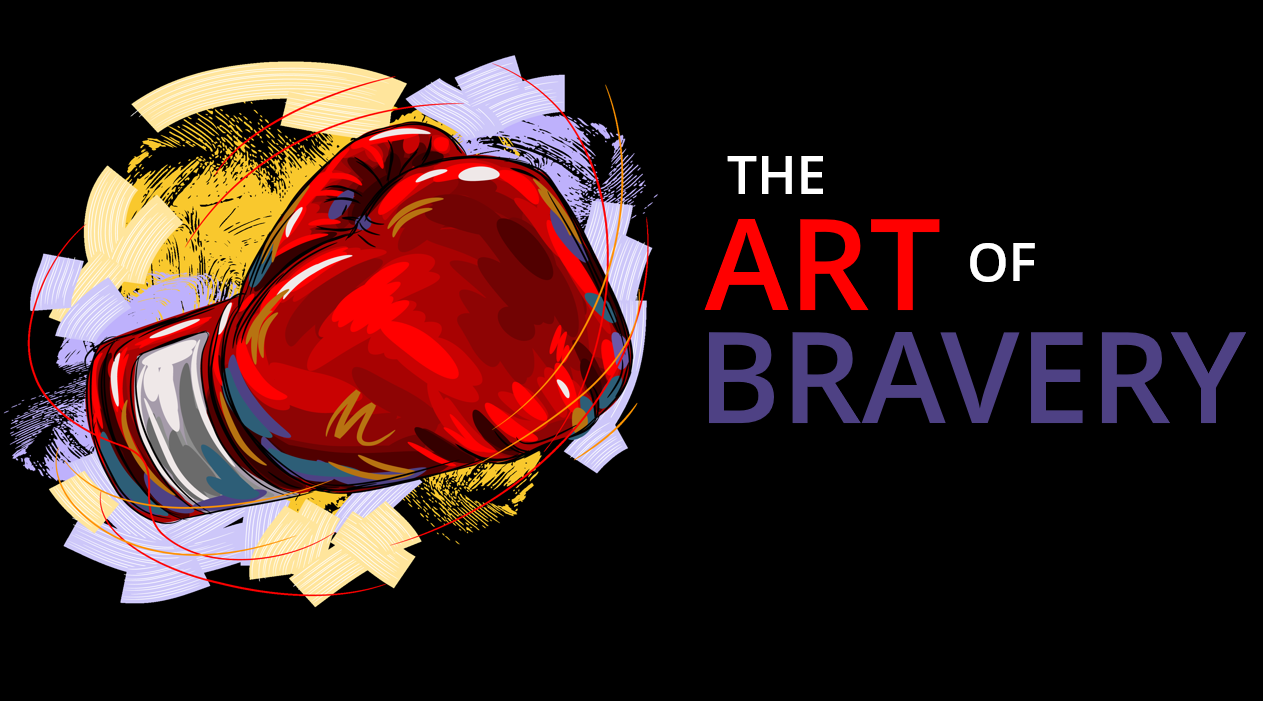 I'm honored to once again partner with Gina Richardson, Certified Financial Education Specialist at SAFE Credit Union, to host a break out session for this incredible event.
Understanding the environment that we are facing as people and professionals, we thought it appropriate to tackle a topic that was personal and relevant. Our breakout session is entitled The Art of Bravery.
Let's be real. Bravery is hard.
What I've come to understand in my time as a leader is that it's in the moments when our hearts are pounding, our breathing is shallow, our stomachs are turning a little bit, and when the weight of the world seems to be resting on our shoulders that we discover how truly powerful we can be.
Unfortunately, many shy away from these moments because they seem too hard, too heavy, and we do not feel equipped to deal with the giant we are facing.
Think about this. What would change in your life if you chose to be brave? Would you apply for that job? Go after that promotion? Start that new business? Take control of your finances?
When we are equipped with the tools necessary to be brave, we can become the professionals, the entrepreneurs, the leaders, and the people that this world needs.
This is where Gina and I come in.
It's About to Get Real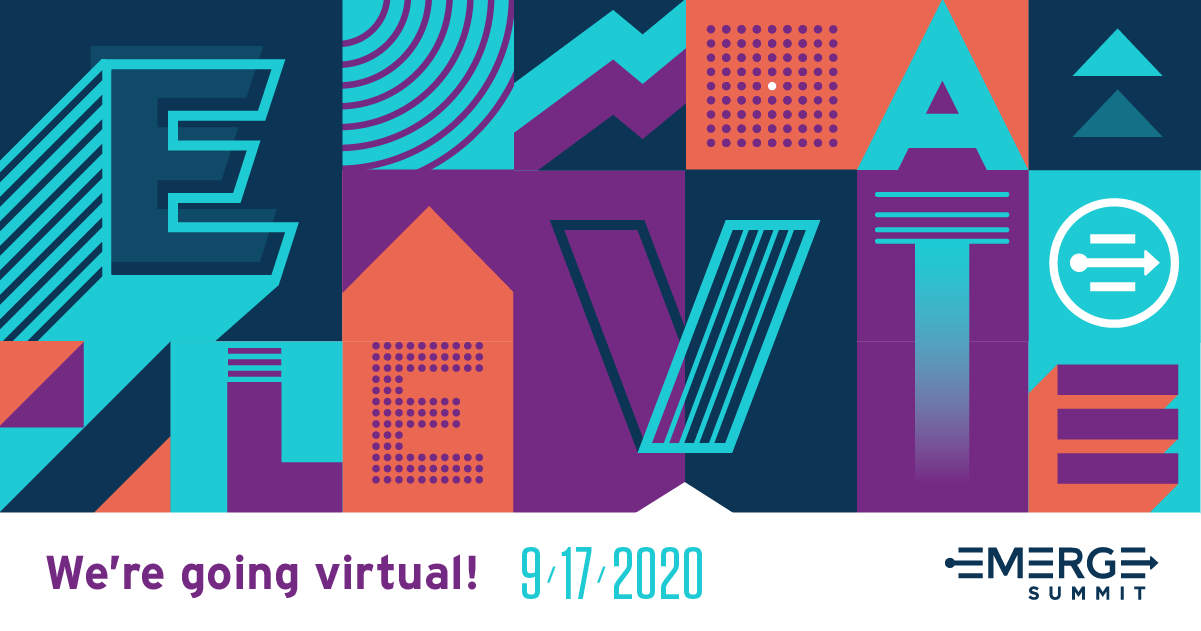 There's beauty in transparency.
Gina and I first presented together at last year's Emerge Summit to a standing-room-only crowd. We brought with us a unique approach that revolved around one key principle: vulnerability. This year will be no different. Real stories, enthusiasm, honest discussion, humor, and tangible calls-to-action are what participants can expect when they attend one of our sessions.
Far too often we are presented with topics on personal development that are delivered from the perspective of someone who's arrived, who's got it all figured it all out. Yes, we all want answers, and it's critical that we are given tools to help us grow, however, as humans, we crave connection, empathy, and relatability.
Personally, I desire to learn from those who have experience, that have solutions, but I also want to learn from those who have been where I am, are still learning, growing, and are imperfect, just like me.
That's what makes Gina and I such a dynamic team. We are both fabulously imperfect people with a fierce desire to share what we're learning personally and professionally.
Learning Moments
There's a Chinese proverb that says, "Be not afraid of growing slowly, be afraid of standing still." It's easy to become paralyzed by difficult situations. In moments like we are facing today, let me encourage you, just as we will encourage those who attend our session, don't stand still. Keep going.
One of the greatest gifts we are given is the ability to learn.
As an Organizational Development leader, I often ask our team during times of struggle what they are learning in the midst of it. When we choose to shift our focus to what we are learning, we are in a way, taking control over how we experience hard things.
Choosing to learn from the chaos is an act of bravery.
We've Got YOU
I'm thankful to work for an organization that prioritizes learning. Whether you are an employee, a member, or a community partner, we believe in growth, in development, and in helping people become better.
During these unprecedented times, let me encourage you to learn, to reflect, to be brave, and to remember that SAFE is here to help. Here are a few ideas of opportunities to invest in your personal and financial growth:
Attend the Virtual Emerge Summit this Thursday, September 17! Are you a young professional or simply young at heart? Then you don't want to miss this amazing event.
Click here to reserve your spot. Don't forget to join Gina and I for the Art of Bravery at 9:05 a.m.


Register for an upcoming financial education workshop hosted by our own Gina Richardson and Jason Fonseca.
You can find a list of upcoming event dates here.


Apply at SAFE. We are always on the lookout for next-level talent. We are one of the best places to work in Sacramento. If you're looking for amazing company culture, with competitive benefits, and opportunities to develop and grow, then consider a career at SAFE.
For the latest positions we have available, click here.
Bringing It All Together
As we all continue to navigate the journey ahead, it is my hope that we all find opportunities to have courage, to be brave, and to support each other. I believe in the strength of the Sacramento community, I believe in our future, and I believe that we can all become better people and professionals through it all.
Let's go back to one of my earlier questions.
What would change in your life if you chose to be brave?
I'll give you the answer. Everything.
Dan McGar
Dan McGar, Assistant Vice President of Organizational Development at SAFE Credit Union, has dedicated his career helping SAFE reimagine what learning looks like through innovation, collaboration, and a few small rebellions. As an evangelist for employee growth, Dan is fiercely committed to serving others and striving to develop one of the most next-level learning organizations in the region.