I'm sure you agree – everything in our lives is different right now due to the COVID-19 pandemic. As SAFE's senior real estate sales manager, I want to share how buying a home and refinancing an existing mortgage have changed in this "new normal."
Folks ask me whether it is a good time to buy a home, and the answer is yes. If you are among the fortunate to remain employed and your down-payment savings are intact, now is a great time to purchase a home. Rates are at historical lows, and we are seeing the Greater Sacramento region's inventory slightly improve each month.
What's changed
Safety first
The primary changes to purchasing a home now focus on ensuring the safety of buyers, sellers, agents, and everyone involved in the process.
What this means for buyers: Prepare to be required to wear masks and booties when you visit homes. Real estate agents are prepared with hand sanitizer and sanitizing wipes to clean areas touched during the showing. Real estate agents report that many buyers are being more selective in the homes they visit, having conducted research into the properties beforehand, such as looking at pictures and videos online and learning as much about the neighborhood as they can.
What this means for sellers: Your real estate agent will still need to see your house before it goes on market, but practicing social distancing and conducting discussions outdoors if need be have become the norm. Also, an increasing number of sellers are moving out before putting the house on the market, reducing exposure to risk for themselves and buyers. Sellers are highly encouraged to have quality photos and video taken of the home for potential buyers to take virtual tours of the home before they visit.
Paperwork: Digital solutions such as DocuSign were already becoming popular before the pandemic, but their use is expected to further increase. However, there are still some portions of the home-buying process that must have "wet signatures" where buyers and sellers must sign documents in front of a notary or other official. In those cases, all parties are being asked to practice safety practices such as wearing masks and social distancing. Some offices have installed plastic shields at desks for further safety.
Suburbs are in
Shelter-in-place orders quickly showed what you need in a house to accommodate parents working from home, children remote learning, and everyone having to settle for recreational activities at home or nearby.
Since the beginning of the pandemic, real estate professionals have noticed buyers are turning to the suburbs and rural areas as they seek more space — yard space especially — and proximity to the beauty and solitude of nature. With many more people working remotely, home buyers are looking for dedicated work space, a place for kids to play or do online learning, and special extras like a pool or large backyard.
Hot market
Despite the economic uncertainty the pandemic brings, the Sacramento real estate market in particular has been hot since May 2020, with multiple offers made on most homes, real estate professionals say. The main drivers of that trend are historically low mortgage rates, low inventory, and an increase in the number of Bay Area residents turning inland as they seek larger, more affordable homes.
What this means for buyers: It's more important than ever to have your pre-approval letter in hand. A pre-approval means you've already worked with a lender to confirm the amount of loan you are approved for. This is a much stronger position to be in when making an offer instead of merely having a pre-qualification letter, which provides only an estimate of the loan amount you may later be approved for. Be prepared to compete with multiple offers. Bring your best offer that is right for you and your situation. Don't bid yourself into a place where you can no longer comfortably afford the house. It's also best to work with your real estate agent on what you really want in a home, which aspects are musts, which are wanted but not necessary, and what you don't care about one way or another.
What this means for sellers: Even though you may get multiple offers on your home, you still want the process to run smoothly. You may want to have a home inspection before you put your house on the market so you can take care of any problems up front. Work with your real estate agent to provide quality photos and videos for buyers to use for virtual tours.
Refinances and mortgage forbearance
Under Congressional COVID-19 relief packages, homeowners are eligible to seek forbearance on their home loans. This means they can work with their lender to delay payments for up to a year if they encountered lost income due to the pandemic.
New temporary guidelines issued in May 2020 by Fannie Mae and Freddie Mac eased some of the restrictions on refinancing a current loan or getting a new home mortgage for those who have received forbearance on loans they back.
If you received a forbearance but made your regular payments anyway, you can likely get a new home loan or refinance an existing one without a delay.
If you received a forbearance and did not make payments during the forbearance period, it is likely you will be eligible to get a new home loan or refinance an existing loan three months after the forbearance period ends and you've made three consecutive payments under the repayment plan, payment deferral option, or loan modification.
What has stayed the same
Planning is essential
You still need to plan and prepare before buying a home. A strong plan will take you far. You will want to know what you can afford (try our calculator to find out), what kind of house you want that fits your budget, and find a real estate agent. Tip for credit union members: Check out HomeAdvantage®, a free service that connects you with experienced local real estate professionals and offers cash rewards upon closing.
If you are still saving for your down payment, schedule an appointment with a mortgage officer now to set up a realistic savings schedule. Your SAFE Credit Union mortgage officer has the tools to help you determine the right balance of paying down debt and saving for the down payment to meet your timeline.
Goal setting doesn't have to be all spreadsheet drudgery. Make it fun by putting photos of your dream house on your fridge. Make a Pinterest page with home ideas that inspire you to keep plugging away. No one can predict the future, but having a strategy can be empowering.
Refinancing options
With today's historically low rates, it is a great time to consider refinancing. There are three primary types of refis:
Reducing interest and/or term: Refinance to a lower rate, and you could save a lot of money over the life of the loan in interest paid. You can also refinance into a shorter-term loan so you can reduce the balance of your mortgage and own your home outright sooner.
Cash-in refi: In this option, you bring additional cash to closing to reduce the balance of the loan. This option can help some home owners access lower mortgage rates as well as cancel mortgage insurance premiums on loans with less than 80% loan to value.
Cash-out refi: A cash-out refinance replaces your current home loan with a new one for more than you currently owe on your house. You get the difference in cash that you can spend on home improvements, debt consolidation, and other financial needs. So if you need to carve out a home office, put in a pool, or remodel the kitchen you're spending more time in, this could be an option.
Buying a second home
The pandemic has sent some homeowners searching for second homes in less populated areas. Others see this is a good time to take advantage of lower rates to invest in rental properties. Whatever your reason may be to consider purchasing a second home, now is still a good time to move forward. A SAFE mortgage officer can work with you to provide more insights on navigating the process and work within your financial situation to purchase a second property.
Next steps for YOU
The home buying and refinancing process is changing, and our mortgage team has the expertise to help you navigate this dynamic process and answer your questions.
Schedule a no-obligation consultation with a SAFE mortgage officer today to start your journey.
Learn more about SAFE Credit Union's mortgage options.
Explore SAFE's home loan rates for new loans and refinances.
Equal Opportunity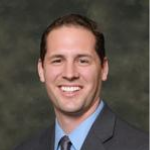 Casey Jenkins
A driving force on the SAFE Mortgage Lending team since 2010, Casey Jenkins guides a dynamic team of local mortgage experts who are committed to providing personalized service to home buyers by deploying regional knowledge and data. Casey leads by example, with a genuine personal investment in the community he serves.