Have you seen SAFE's latest video series on social media starring our very own Gina Richardson and Jason Fonseca?
These two dynamic financial educators have already left their energetic impression on the many Sacramento-area employees who have attended their financial education workshops through SAFE's Workplace Financial Wellness program. Now they are sharing important financial tips while promoting a new financial education series open to SAFE members and our community.
The video series is a unique – and affordable – way to showcase our financial education experts and promote free, community webinars. An ad-hoc team of do-it-yourselfers writes, directs, shoots, and stars in a series of quirky ads.
The series stars financial educators Richardson and Fonseca, who bring their larger-than-life personalities to the spots. They believe that people will better learn and incorporate the changes that will help them improve their financial well-being through workshops that are engaging, interactive, and presented with personal truth and reality.
Mission: financial education for all
"SAFE Credit Union takes its mission to provide quality financial education to the community seriously, but that doesn't mean that the workshops are stuffy," says Carrie Johnson, who manages the financial education team at SAFE. "We are so fortunate to have Gina and Jason lead our workshops. They bring so much energy and genuineness to the workshops that really help people relax and feel open to learning important life-changing lessons."
Financial education is at the heart of SAFE's mission to help our members and the community improve their financial well-being. Just last year alone, SAFE financial educators connected with nearly 4,500 employees in the greater Sacramento area through the Workplace Financial Wellness program. And about that same number also took mini financial courses at SAFE's online Financial Fitness Academy. They also helped 1,227 students gain real-world financial insights through financial literacy events held on high school campuses.
The video series touches on a series of free community webinars SAFE launched in response to the COVID-19 pandemic: Navigating Your Debt During Challenging Times; Managing Your Finances During Challenging Times; and Mindfulness and Money. They also promote SAFE's popular First-Time Home Buyers webinar.
Home-grown teamwork
The video production is a completely home-grown affair. The video series team is comprised of Fonseca, who writes the scripts as well as directs and edits the episodes; Richardson, who joins Fonseca in the leading roles; and Steve Joves, who helps coordinate the locations, shoots the scenes, and provides a final edit of the videos.
The no-frills production is an all-hands on deck enterprise. "The fun part about the production process is if you're not on camera, you're part of the crew," Fonseca says. "You're holding the boom mic. You're setting up the camera, and someone else may be hitting record."
It takes about three hours to film one of the videos, from setting up, rehearsing, to final "cut."
A dash of humor helps the lesson go down
Fonseca says the project combines two of his passions – a love of acting and movie making with helping people achieve financial well-being. He spends much of his spare time honing his script-writing and filmmaking skills. "I've wanted to be an actor since I was 5 years old. But once you find yourself behind the camera, you fall in love with that," he says.
In every script, Fonseca includes a financial education fact shared in one of the workshops that people may not know. Then he adds a funny twist. Visual humor includes Fonseca and Richardson wearing professional business attire incongruous to the situation, such as striking a yoga pose in a yoga studio or sitting poolside in inflatable floats.
"My thought was to put our financial educators in real-life situations because what we teach in our workshops applies to everyday life," Fonseca says.
Fonseca recruits other SAFE employees to be featured in the videos. He pulls from a network of internal talent he's come to know during his eight years at SAFE. "I know who has some acting chops and who would be interested in participating," he says. "My goal is to never use the same person twice."
Location, location, location
Joves scouts out the locations with an eye on supporting local businesses, including Ohana Moon Yoga featured in the Mindfulness and Money video.
"To me, the focus of these videos is always centered around Jason and Gina's personalities," Joves says. "They're both great in front of the camera and hopefully that translates to a great webinar experience. The productions are always fun with our make-shift crew. Everyone's involved and doing something, including acting, which by the way I'm terrible at!"
'Helps to be personable'
Richardson says the secret to the videos is the use of comedy to make it fun and accessible for viewers.
"It works to be personable," she says about the videos and what she brings to her financial education webinars and workshops. "You have to bring it to where people are. We make it real. We talk about our own stories, how we went through it, how we became accustomed ourselves to being mindful about money in our own lives."
Richardson makes the videos even more genuine by riffing on the scripts. "Jason writes something, but I get to improvise. He'll say, 'Gina, just bring you!'"
And, if you want to know who threw the water in the First-Time Home Buyer video, "That was me," Richardson says, laughing. "We had to do that in one take, so I couldn't miss."
Your backstage pass to financial well-being
Learn more and register for SAFE's free financial webinars.
Learn financial insights at the Financial Fitness Academy.
Employers, learn how SAFE can help your employees improve their financial wellbeing with the Workplace Financial Wellness program.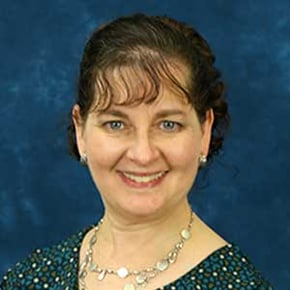 Carole Ferguson
Carole Ferguson is the senior content manager at SAFE Credit Union with the marketing department. She has spent a career sharing stories of people, places and issues through writing and editing.