Those who are prudent with their finances understand that purchasing a used vehicle can be a more economical alternative to buying a new one. Many times, the value of a new car declines significantly in its first three years. Used car shoppers often look for a lower mileage car (30,000 or less) that is 3 years old and in good condition.
And good news! SAFE offers financing for used cars. You can make your shopping experience more efficient and put yourself in the driver's seat for negotiations by applying for a loan with SAFE before you visit dealerships. (All loans subject to approval and membership eligibility.) Also, credit union members – including SAFE members – may receive additional discounts on loan rates when they purchase from certain dealerships around holiday weekends like Labor Day and Presidents' Day and at places like Enterprise Car Sales.
Since 2013, Autotrader has created an annual list of Top 10 List of the Best Used Cars. The cars on the list are former "Cars of the Year". Below is their list for 2020.
Audi Q7
This luxury sedan is highly favored because of its technological features and a 23-speaker sound system. Autotrader recommends the 2017–2019 models for the more plush versions of this fine auto.
Chevrolet Malibu
Chevrolet updated the Malibu in 2016. It now features an optional 2.0-liter 250-horsepower turbocharged 4-cylinder engine. The Malibu is considered agile and light on its feet, and has many high-tech features. Autotrader considers this a great car for the money.
Chrysler Pacifica
Autotrader editors called it "the best minivan on the market." This minivan is considered luxurious and there's also a plug-in hybrid version. Autotrader recommends models from 2017 and later.
Ford F-Series Pickup
These Ford pickups are consistently the best-selling vehicles in the U.S. every year. The F-150 and F-250 models are among the top three researched vehicles on Autotrader.
Honda Accord Hybrid
Another highly searched vehicle on Autotrader is the hybrid model for the Honda Accord. The car is comfy, fast, reliable, and good looking. A 2015 model or newer Accord Hybrid is recommended.
Hyundai Sonata
Hyundai's reputation as a brand is on the rise. The 2018 models or newer have upgrades on styling, steering, safety tech, and a new transmission. Autotrader also recommends looking for a Sonata with the tech package on the SEL.
Nissan Rogue
The 33 mpg for highway driving alone makes the Rogue a great candidate for a small SUV. Some years have a third-row seat. A 2015/2016 has the best overall value, according to Autotrader.
Porsche Macan
The Macan is Porsche's compact crossover. It has a special engine, a turbocharged 3.0-liter V6 rated at either 340 or 400 hp. Porsche's certified warranty offers two years of additional coverage after the new car warranty expires, with unlimited miles. Autotrader recommends the 2016-2018 Macans because of prices and safety features.
Toyota Highlander
This "legendary" model is reliable, comfortable, has three rows of seating and many luxury features (heated side mirrors and rain-sensing wipers, to name a few). The souped-up motor has an 8-speed automatic transmission for the V6-powered models, a Toyota Safety Sense P driver-assist suite, a revised fuel-injection system, and a bump in output to 295 hp. There is also a hybrid version. The Certified Used Car Toyota has 12 months or 12,000 miles of limited bumper-to-bumper warranty starting the day you buy your used Toyota. Also, the powertrain warranty is extended to seven years or 100,000 miles, whichever comes first.
Volkswagen GTI
The sporty GTI, known for overall excellence also added a speedy engine in models after 2015. The compact car can hold 6-footers in the back seat. It has a roomy 52.7 cubic-foot cargo with the rear seatbacks folded down. The GTI has a larger 8-inch touchscreen, which tilts toward the driver for ease of use.
Equal Opportunity Lending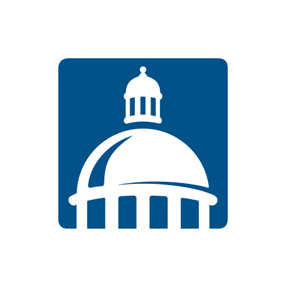 SAFE
SAFE Credit Union has served its members with integrity, exceptional service, innovative products, and progressive technology since 1940.