Coronavirus Aid, Relief and Economic Security (CARES) Act—a $2 trillion stimulus package to provide financial relief to individuals, families, and businesses—was signed into law on March 27, 2020. As a part of this stimulus package, the U.S. Treasury will be distributing coronavirus economic impact payments to eligible taxpayers, starting this week.
The IRS and U.S. Treasury continue to post helpful information on https://www.irs.gov/coronavirus and https://home.treasury.gov/policy-issues/cares/assistance-for-american-workers-and-families. They encourage people to check their websites often for updates.
And, new on April 15, the IRS launched this page for you to check on your eligibility and status of your payment. https://www.irs.gov/coronavirus/get-my-payment
Also, be wary of scams surrounding the impact payments. Keep in mind that the government will not charge you to get the money, and no one can obtain the funds for your early or in another way than how the government will send it to you.
Economic impact payment overview
If you filed tax returns for either 2018 or 2019, and meet the eligibility requirements, you'll automatically receive a stimulus payment of up to $1,200 for individuals, $2,400 for married couples, and $500 for each qualifying child, based on your latest taxes filed. Payments will be directly deposited into the same account you used when you filed your tax return.
The IRS won't have your direct deposit information if you didn't provide it on your 2018 or 2019 tax returns. This could happen if you had a balance due for 2018 and 2019 or if you requested your refund by check for those years. In this case, the IRS will mail your check to the address on your tax return.
Steps for timely notification of payment delivery
If you anticipate receiving a payment by direct deposit or mailed check, follow these steps to prepare for timely notification of payment delivery to your account:
Make sure you have Online Banking and Mobile App* set up.
Make sure your contact information is correct in Manage Contact Information.
Activate your Text Banking function.
Turn on your Large Deposit alerts.
*For mailed check: ensure you have the Mobile App set up to deposit check with the use of your mobile phone.
Helpful FAQ links:
How do I set up Online Banking?
How do I set up Checking and Savings account alerts?
Visit the IRS website for more information
Find answers to additional questions, including:
Who is eligible for the economic impact payment?
How will the IRS know where to send my payment?
The IRS does not have my direct deposit information. What can I do?
I am not typically required to file a tax return. Can I still receive my payment?
How can I file the tax return needed to receive my economic impact payment?
I have not filed my tax return for 2018 or 2019. Can I still receive an economic impact payment?
I need to file a tax return. How long are the economic impact payments available?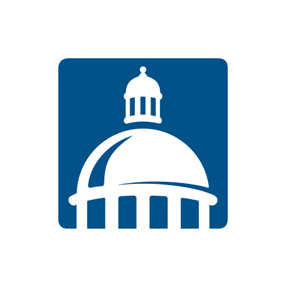 SAFE
SAFE Credit Union has served its members with integrity, exceptional service, innovative products, and progressive technology since 1940.