On Dec. 21, 2020, SAFE Credit Union is starting a new practice in our branches that puts your time, convenience, and safety in mind.
It's called Appointment Banking, and it ensures that SAFE can safely provide you banking services at a time that's right for you.
Jon Jaeger, AVP of Retail Strategy at SAFE, explains how Appointment Banking works and why SAFE is implementing it.
What is Appointment Banking?
Appointment Banking is a service that allows SAFE members to schedule an appointment at any of our branches for those services that take a bit more time, such as opening new accounts, applying for loans, or connecting with our financial experts.
Appointment Banking lets you set a time that's right for you to connect with our experts to assist you with your banking needs so you don't need to wait in line for services or feel rushed.
What services do not require an appointment?
Let's start with the services you don't need an appointment for. For all deposits, withdrawals, and loan payments – services available from our teller line – members can drop in when they'd like during regular business hours. While pandemic safety protocols are in place, members will need to practice social distancing and wear protective face coverings when visiting our branches.
What services require an appointment?
SAFE will require members to make appointments for those services that take a bit more time, such as opening new accounts and applying for loans.
Here are some of the services you'll need an appointment for:
Opening new accounts

Applying for loans, including credit cards, auto loans, personal loans, and mortgages

Accessing safe deposit boxes

Wire transfers

Notary and signature guarantee services

Adding products or signers to your existing accounts

Adding or removing new signers from your account

Certificate assistance
What about instant card issuance?
We know how important your SAFE debit and credit cards are for you. If you need your card replaced, you can stop by our branches during regular business hours to get a new one made for you in minutes. You may also make an appointment for this service if you prefer.
If you need to dispute a charge on your account, you can start that process easily through Online Banking or the Mobile App, by calling us at (800) SEE-SAFE, or by making an appointment to talk with us in person at a branch.
How do I make an appointment?
We make it easy for you.
Go to

https://www.safecu.org/schedule and select the service you want at the branch you want.
Make an appointment through the SAFE Mobile App.
Call us at (800) SEE-SAFE (733-7233).
Have a branch representative assist you.
Why did SAFE make this change?
SAFE launched our appointment scheduling system in the beginning of 2020 at a few of our branches, and the pandemic proved how valuable the service is to our members. We have since expanded the service to all our branches. We are now making it part of our standard banking procedures as we continue to ensure the safety of our members and staff through social distancing and reducing the number of people in our branches at any given time.
We also know that your time is valuable, and having a dedicated time set aside just for you will get you in and out of our branches more quickly, without the wait or rush.
What about SAFE's digital banking services and Call Center?
A lot of our banking services are available 24/7 through SAFE's Online Banking and Mobile App. You can open accounts, apply for loans, connect with a mortgage officer, transfer funds, check balances, and pay your loans and other bills. Learn all you can do on your computer or smartphone through SAFE's digital banking services.
Our Call Center is ready to assist you as well, and our expert online chat team can assist you at safecu.org.
Ready to make your appointment? Start here.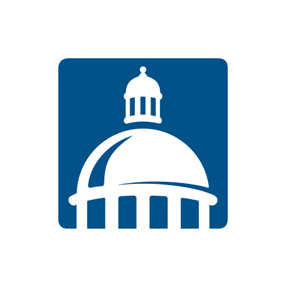 SAFE
SAFE Credit Union has served its members with integrity, exceptional service, innovative products, and progressive technology since 1940.