Graduating from high school and preparing for college is a very exciting time in a young adult's life. For most graduates and their parents, estate planning is probably the last thing on their minds. Short of graduation gifts and dorm necessities, most graduates do not have much in the way of assets to protect, so why would they need an estate plan?
Estate planning doesn't always focus on property and what might happen to minor children if their parents were to pass. Prior to your child turning 18 years old, you are used to making all health care decisions for your child. While you may seek the minor's input, health care decisions for minor children are ultimately made by his or her parents. A reality of adulthood in America is that once children reach the age of majority, which is 18 in most states, their parents are no longer entitled to access their medical records and make decisions on their behalf. At this time, a parent is no longer entitled to their child's health care records and information and it's likely that medical professionals or care providers may refuse to even consult with parents.
The Health Insurance Portability and Accountability Act (HIPAA) protects the private health care information of patients. Because of this, parents are unable to access health care data, unless his or her child has executed an Advance Health Care Directive. When a child is away at school and falls ill or otherwise needs medical attention, most parents assume that they will be contacted and will have the rights and responsibilities to direct care. In fact, parents may be surprised that an 18-year-old is protected under federal HIPAA law and medical professionals will deny health care information to parents. Waiting until a medical event occurs, when a child may be incapacitated, even temporarily, is too late. He or she will be unable to consent to access of their health records or authorize a parent to make decisions on their behalf. Thus, it is imperative for your college student to have a properly executed Advance Health Care Directive.
Additionally, your adult children should also have a will and a Durable Power of Attorney. A Durable Power of Attorney is a "springing" document which allows the named agent to make financial decisions if your adult child is unable to make financial decisions. The power of attorney does not "spring" into action until the person who drafted it becomes incapacitated.
While this may seem like an uncomfortable conversation to have with your child, this type of conversation and preparation of these necessary legal documents will make your child less apprehensive about planning and you will both be prepared for any eventuality. Leading by example and having an open conversation about the importance of estate planning is a necessary part of your child's new adulthood.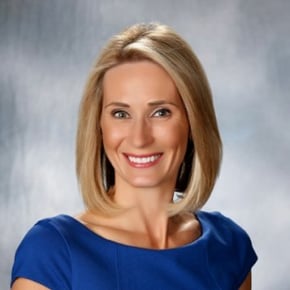 Natalie Spiwak
Natalie Spiwak is the CEO and Founder of Affinity Trusts. Affinity Trusts aligns with the leading estate planning law firm, Citadel Law Corporation, to provide SAFE Credit Union members a complete range of advanced estate planning services. By providing accessible seminars, and engaging in personal dialogue with clients about estate planning, Affinity Trusts serves the life-planning needs of many with a high level of passion, expertise and integrity. When not busy with her clients, Natalie loves spending time with her two young children and because she also has a degree in archeology, loves traveling the world!