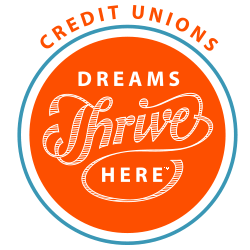 With International Credit Union Day right around the corner – Oct. 19, in fact – 56,000 credit unions around the world are enjoying a little bit of limelight. And that's a great thing! All too often, credit unions and banks are simply lumped together, though there are some pretty distinct differences between the two. On the flip side, credit unions are also incorrectly labeled "mom and pop banks," which simply isn't true!
In light of this annual celebration of all-things-credit-union, we wanted to take an opportunity to debunk common credit union myths. Let's dive in:
Credit unions aren't as stable (a.k.a., big) as banks
There are big credit unions, small credit unions, and everything in between – just like there are small community banks, national banks, and everything in between. But to generally say credit unions are less stable than banks is well … silly. For example, SAFE has been around for more than 75 years. Our growth trajectory has been strong and steady, despite several economic downturns along the way. Plus, just like banks, deposits at credit unions are insured by the federal government (up to $250,000). So, when you think credit union, you most definitely should think "stable."
It will be hard to access my money when I'm out of the area
Most credit unions are part of the CO-OP network, which allows members to access their funds at 30,000 surcharge-free ATMS and 5,000 shared branching locations nationwide. Plus, SAFE offers a free Mobile App* and Online Banking, allowing members transfer funds, deposit checks, and more – from virtually anywhere. So let's wipe "difficulty accessing money" off the list.
Joining is hard
Not so – we'd go so far as to say just about anybody can join a credit union. It's true that certain credit unions require members work in a specific industry or have another type of affiliation. But many credit unions, like SAFE, accept members who live, work, or worship in the counties or region in they serve, making it easy to join!
They don't offer as many products, services, or perks as banks
Many credit unions – including SAFE – offer all the same financial products as banks, such as checking and savings accounts, debit and credit cards, and a full suite of personal and commercial loans. We even offer competitive business banking solutions and access to knowledgeable Wealth Advisors. Best of all, since credit unions are not-for-profit, they usually offer better rates and returns than banks. We'd say that's a pretty sweet perk.
Now that we've cleared that up, we want to hear from you – what do you love about credit unions? Any other myths you'd like us to address? Comment below!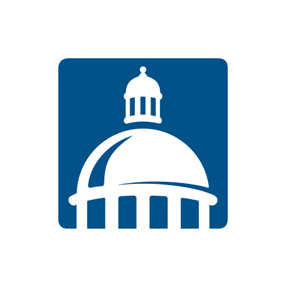 SAFE
SAFE Credit Union has served its members with integrity, exceptional service, innovative products, and progressive technology since 1940.