Nowadays, I feel like every merchant offers a loyalty program – and some are better than others. One of my personal favorites is Starbucks. Not only does Starbucks make a great venti, extra ice, upside-down caramel macchiato, I earn points for every drink I enjoy. Rack up enough points and I get a free macchiato (or whatever else I feel like having that day).
I love that Starbucks rewards consistency but also offers special perks that keep me engaged. It's a winning combination I thought about A LOT when developing our new Cash Rewards program – which launched this week.
I'm proud to say that SAFE is now offering one of the most robust cash rewards programs around, especially considering that you can now earn unlimited cash back. Further, instead of capping out at the de facto 3%, members who have a SAFE Cash Rewards Visa® Card can earn up to 5% cash back. Here's a snapshot of the most compelling cardholder benefits:
5% unlimited cash rewards. Select one revolving category of your choice – such as fast food, travel, or department stores – and time your purchases to maximize the cash back you'll earn.
3% unlimited cash rewards. Use your card every time you dine at restaurants or buy necessities, such as gas and groceries, to quickly earn more cash back.
1% unlimited cash rewards. Earn cash rewards on all other purchases – it's that amazing.
In addition to stepping up the reward values, we've streamlined the redemption process. You can authorize a redemption in a few short minutes from directly within the SAFE Mobile App or SAFE Online Banking. Plus, you can redeem as little as $10, either as a one-time or automatic redemption. Finally – and this is another game changer – you can choose to donate all or portion of your rewards earnings to a local charity.
You'd think a card this awesome would have an annual fee. Surprise! It doesn't. It also features no balance transfer fee, no foreign transaction fees, and no cash advance fee if taken at any SAFE ATM, via CALL-24 Phone Banking, or SAFE Online Banking.* It's the perfect card to enter into your preferred digital wallet and use for every purchase, big or small. Including your daily grande soy latte with two pumps vanilla and an extra shot. Enjoy!
For complete card information, including Terms and Conditions and an online application, visit our Credit Card page.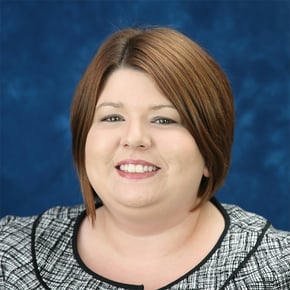 Jennifer Martin
Jennifer Martin is the Credit and Debit Card Program Manager at SAFE. She oversees the operations and program management of our debit, credit, prepaid, and gift cards, as well as the CO-OP Shared Branching relationship. She has more than 16 years of experience in payments – across multiple channels – but started her SAFE career on the teller line. That's where she learned the importance of creating positive member experiences, a sentiment that motivates her every day.