Whether you're establishing credit history for the first time, or repairing credit after your score took a hit, the most important part of the process is monitoring your credit. As explained in our blog "Financially speaking, how do you establish credit?", there are several factors when it comes to calculating credit scores – such as ensuring all of your payments are on time. However, because there are so many influencing variables, it becomes even more important to monitor your credit because things can change so quickly. Developing a system for monitoring your credit, in addition to practicing responsible credit use, is the best way to keep your finger on the pulse of your financial future and minimize the risk of encountering a problem that goes undetected and then spirals out of control.
Credit Score vs. Credit Report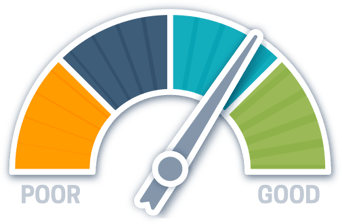 Your credit score is not the same as your credit report, and both are very important.
Your credit score can be checked monthly, weekly, or daily – it's up to you. Your score likely fluctuates small amounts on a regular basis, depending on things like your credit use and if you paid your credit card balances in full. There are a few ways to access your credit score, with one of the more popular options being third-party services, including Credit Karma or Credit Sesame. These are convenient ways to view your updated score on a regular basis, however, it's important to be aware that the services are often made free to you by presenting targeted ads, usually for credit cards. No matter how you decide to monitor your score, be sure to do so regularly and take action if you find your score dropping.
Your credit report, on the other hand, is much more than just a single number, and shows you all the information that goes into calculating your score. Viewing your credit report will give you insights into your entire credit history and current use, as well as allow you an opportunity to spot and correct any errors you may see. Be sure to review your open lines of credit and loans, as a fraudulent account can cause tremendous damage to your score. Also, if you see any missed or late payments that you don't recognize, be sure to investigate further so you can either pay the amount or remove the derogatory mark if it occurred in error.
Your credit report can be pulled from each of the three major credit bureaus – TransUnion, Equifax, and Experian – and each bureau will provide one free copy per year. We suggest pulling your report from one bureau at a time every 4 months, so that you can review your report free of charge on a tri-annual basis. To pull your report, visit www.annualcreditreport.com – if you choose to pull all three reports, you will either have to wait a year before receiving more free copies, or pay for any additional reports you choose to request.
When it comes to your credit score, prevention and vigilance are the best resources at your disposal. Working toward an excellent credit score is a very achievable goal, but it's important to keep a watchful eye on your credit and catch any unexpected dips. A late or missed payment can be easily corrected, but a bill in collections can be quite the ordeal. One fraudulent charge can easily be disputed, but a stolen identity can have very long-lasting effects. You are your own best advocate, and by monitoring your credit regularly you can take the most effective control to build your brightest financial future.
---
Financially speaking series:
Part 1: Why is credit so important? | Part 2: How do you establish credit? | Part 3: How do you repair credit? | Part 4: How do you monitor credit? | Part 5: What is interest? | Part 6: How does credit affect you?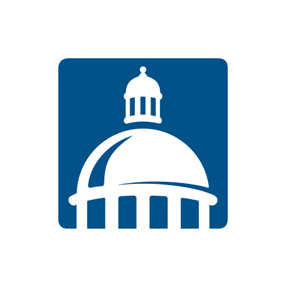 SAFE
SAFE Credit Union has served its members with integrity, exceptional service, innovative products, and progressive technology since 1940.