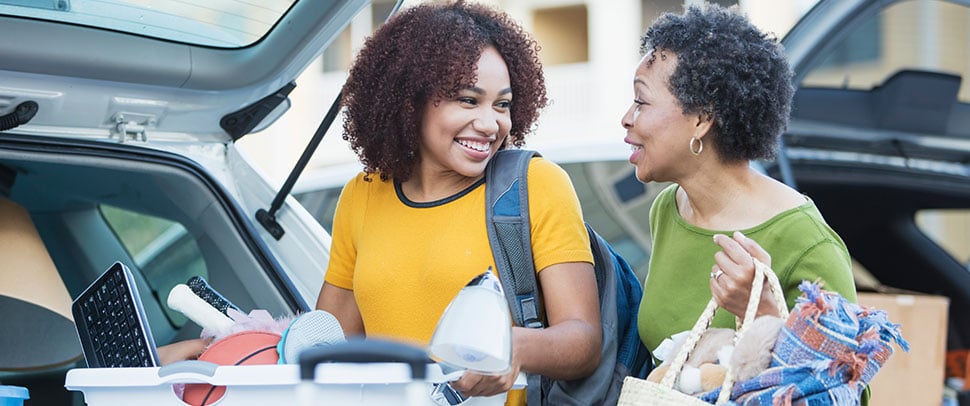 College is an exciting time, but it can come with a less-than-exciting price tag. In addition to tuition, books, rent, and a half-dozen other essential needs, there's also the need to furnish an entire dorm or bedroom. As with many large expenses, the best solution is to budget in advance and save up so it doesn't hit you all at once. Try a few of these money-saving tips to create the dream dorm room while still fitting your kid's needs into your dream budget.
Dorm Décor
In the age of Pinterest, DIY project ideas abound! There are plenty of fun and funky options for dorm décor on a budget. Instead of buying posters or other wall art, encourage your scholar to create a collage from magazine images, family photos, and their own creative doodles. Place it in a colorful, inexpensive frame, and voila, an original work of art and conversation starter! Forgo a bulletin board and string yarn across a picture frame and use clips to hang messages. Want a fast, easy, desktop paper holder? Cut cereal boxes diagonally across the top and cover in wrapping paper to match the dorm aesthetic of your child's dreams. Whatever specific items your child may want, there's almost certainly a cost-effective DIY project to be found online to make it happen.
Furnishings and Appliances
If you're looking for microwaves, coffee pots, or any other housewares for your child's dorm or apartment, try asking around! A simple request for items you post to social media may reveal all kinds of secondhand essentials your friends may have lying around. If there's anything you're not able to find, thrift stores are bound to have nearly anything you need at a fraction of the cost. Paint and decorate used items to fit the color scheme of the dorm room.
Used books
Buying used books is a great way to shave hundreds of dollars off the price. There are many places to find required reading materials at a discounted price. You can go online to websites dedicated to selling used textbooks, or even find a Facebook group for a particular school. Plus, when students are finished with the class, they can sell those books to other students in need and recoup some of the costs -- while also helping others save.
College is an exciting time, and making your new home-away-from-home just the way you like it is all part of the fun! If you have any additional tips on how to stretch dollars for an awesome college experience, leave it in the comments below – we'd love to hear it!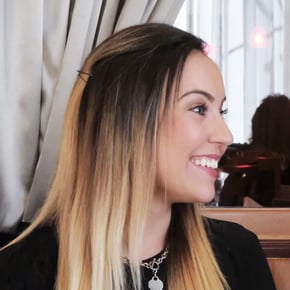 Monica Hower
Monica Hower is a digital content specialist with a background in politics and social media management, and loves all the opportunities to learn and grow in the SAFE marketing department. When she's not writing she's usually talking, and nobody is quite sure what happens when she's not talking.