Being healthy starts with good nutrition. At SAFE we recognize accessing that nutrition isn't the same for everyone.
To address inadequate access to fresh food and the overall health of area residents, SAFE awarded $25,000 in grants to two Sacramento region organizations dedicated to improving the nutrition of children and adults.
We know there are many social determinants that factor into personal wellbeing, such as income levels, where people live, and access to nutritious food and health services. That is why we awarded $20,000 to the Sacramento Food Bank & Family Services No Student Left Hungry Program and $5,000 to the Alchemist Community Development Corporation's Community Garden Project – two organizations with strong ties to our communities and clear objectives to reach individuals in need of access to healthy food.
The grant is awarded as part of SAFE's annual grant program that promotes the health of residents in the greater Sacramento region. Health is one SAFE's three pillars of philanthropy in support of the community. The other pillars are education and veterans.
According to a recent Valley Vision Livability study, as many as 30 percent of households in the six-county Greater Sacramento region cannot afford food.
Sacramento Food Bank & Family Service's No Student Left Hungry will use the $20,000 grant to provide food for an average of 4,200 students per month who are living with food insecurity and attending seven school districts and four colleges throughout Sacramento.
Students who will benefit attend Center Joint Unified, Elk Grove Unified, Galt Joint Union Elementary, Robla Elementary, Sacramento City Unified, San Juan Unified and Twin Rivers Unified school districts plus Sacramento State, American River College, Cosumnes River College, and Sacramento City College. The districts and colleges were determined to each have a high concentration of students in need of supplemental food assistance.
This grant is especially important at this time, according to Sacramento Food Bank & Family Services Director of Programs Karen Strach, as due to the pandemic, rising inflation and other factors, the need for food assistance is as great as ever.
Since March 2022, she says they have seen a 40 percent increase in the number of people they serve each month. Children experiencing hunger are more likely to get sick and are at higher risks of health conditions such as anemia and asthma, Strach explains, adding they are also more likely to miss school and receive poor grades.
Supporting the No Student Left Hungry program – a school-based food distribution program that removes many barriers to accessing food – is one meaningful step we can take to help in addressing inequities in our communities and help improve the health of individuals and those in our region as a whole.
The program that has evolved for several years, reaches up to 116,000 people per year.
There is no better way to get fresh healthy fruits and vegetables than straight from the garden. That is why we are especially excited to also grant funds to the Alchemist Community Development Corporation's Community Gardens project, where we know, the support will continue to meet the needs of communities over time.
The $5,000 grant will help purchase a solar-powered generator and other supplies to expand its program offerings in Sacramento's River District and Oak Park.
The generator will allow the Alchemist staff to meet people where they are in their gardens – no electricity needed to hold more workshops and demonstrations on how to prepare the fresh, healthy fruits and vegetables that grow in the gardens.
The gardens and communities benefitting from the grant are the Mirasol Village Community Garden in the River District, the Oak Park Sol Garden in north Oak Park, and the Oak Park Art Garden and Pansy Community Garden Park both in central Oak Park.
SAFE annually awards $120,000 in grants in four phases focusing on its three pillars of philanthropy: veterans, healthcare, and education. To find out more information on out SAFE Credit Union's grants program, visit https://www.safecu.org/community/community-impact/funding.
Learn more
For more information about the No Student Left Hungry program visit the Sacramento Food Bank & Family Services website.
Sacramento-based Alchemist Community Development Corporation (Alchemist CDC) connects communities to land, food, and opportunity. Founded in 2004 by UC Davis community development students, the organization's focus remains on addressing food access issues and helping to provide locally grown produce at affordable prices to underserved neighborhoods. Visit their website here.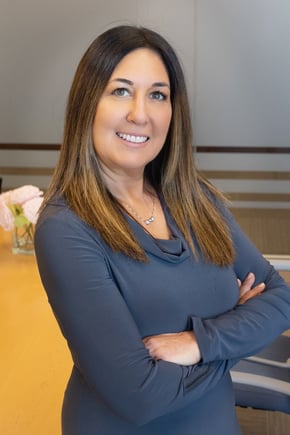 Amanda Merz
Amanda is the Community Impact Manager for SAFE and is responsible for ensuring that the organization's mission to give back is fully realized.