During the early days of the pandemic, I heard first-hand from nonprofits in the Greater Sacramento who struggled to meet the urgent, growing needs of the many people they serve.
More people turned to nonprofits to help them cope with the fallout from sudden job losses and reduced incomes. Social distancing guidelines and a shortage of personal protection equipment posed their own challenges to nonprofits as they worked valiantly to provide services while ensuring the safety of their staff, volunteers, and clients.
Fortunately, I work for a wonderful credit union that stood ready to assist the assisters! SAFE Credit Union quickly provided 3,300 reusable cloth masks to area nonprofits so they could provide services directly to those who relied on them.
Afterward, I received this kind email from HOPE Counseling Center:
"Thank you to SAFE Credit Union for providing masks to nonprofit organizations like HOPE Counseling Center! Prior to receiving the masks, our organization was having difficulty finding enough masks for our entire staff and their clients (if needed). It was truly a relief to not have to allocate a part of our budget towards PPE and/or use company time and resources to track more PPE down! Now that we are able to provide cloth face masks for each employee and their clients (if needed), it has helped to streamline a consistent approach and reassuring message so everyone who walks through our doors feels safe and protected."
Being able to assist our community like this and in numerous other ways show just how important corporate citizenship is for our community. I am honored to be able to work directly on behalf of SAFE Credit Union with so many organizations and individuals striving to make our community shine brighter.
SAFE Credit Union's heritage is one of people helping people and corporate philanthropy is a core value we take seriously. SAFE is firmly committed to local and regional philanthropy focused on supporting education, health, current and former military personnel, and the arts, having committed a total $23 million to be funded over 25 years in support of the SAFE Credit Union Convention & Performing Arts District. Corporate philanthropy exists to help foster positive and healthy environments where people can achieve their greatest potential. SAFE provides its team members with time to engage in philanthropy and volunteerism, and strongly encourages staff to share opportunities where SAFE and its team can make a difference in the community.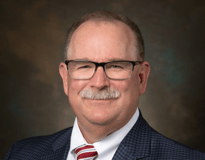 SAFE's President and CEO Dave Roughton is actively engaged in SAFE's philanthropic efforts and continues to express a clear vision for SAFE's continued commitment to philanthropy. Under his leadership, SAFE launched a robust emergency service response to support those affected by the COVID-19 pandemic. This includes donating $60,000 in emergency pandemic grants and expanding SAFE's emergency personal loan program.
SAFE is proud of its deep ties to the nonprofit community. While keeping those connections during the pandemic, SAFE created meaningful programs to safely provide support to the community. By doing so, we cemented our commitment to our nonprofit partners and provided our employees the opportunity to make a difference. SAFE is pleased to have implemented new programming and support while maintaining our long-standing commitments to UC Davis, Los Rios Foundation, the Aerospace Museum, and others.

Members of the Society for the Blind pose wearing masks provided by SAFE Credit Union.
Our philanthropic efforts also extended to students impacted by the pandemic. In 2020 SAFE provided 200 $50 gift cards to CSU Sacramento, the Los Rios Community College District and Sierra College to use to provide essential emergency funds to students in need.
As stay-at-home orders remained in place, the need for active volunteers became more apparent throughout the year. SAFE worked with nonprofit organizations to offer staff virtual volunteer opportunities to stay connected and support others in a safe manner, including volunteering to write letters to patients in long-term care facilities. Other volunteers assisted by making personal care kits for those impacted by homelessness. These volunteer efforts led to a new program called "building commYOUnity."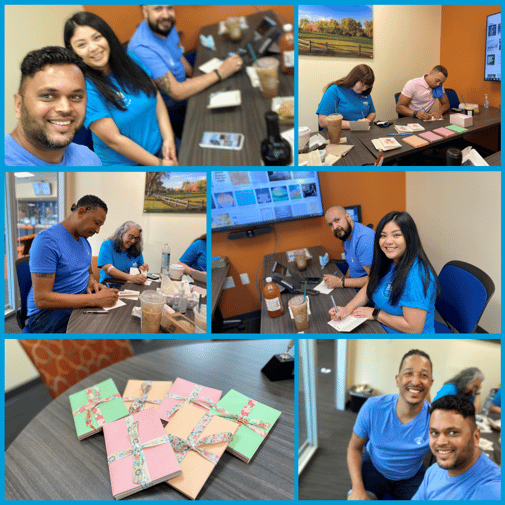 Our employees generously engage in thousands of hours of community service each year. Teams at SAFE routinely volunteer at food banks and other essential organizations that need assistance. Most SAFE branches adopted organizations and created hundreds of personal care kits and others wrote support letters for teachers. Some cleaned running trails and parks. The joy we receive from serving our community is evident throughout the company.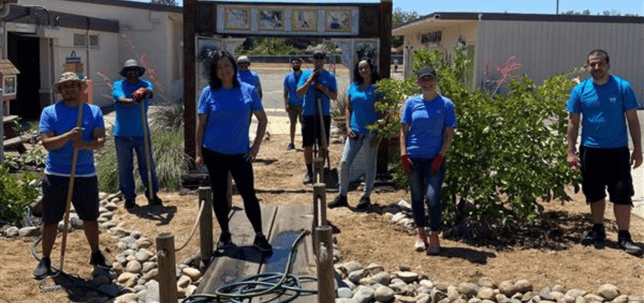 Spreading joy and kindness is a central focus during the holidays. Every department at SAFE receives discretionary funds they can use to best support those in need. Last December, in an amazing display of unity, 10 SAFE departments came together after learning a major donor pulled out of a toy drive in Folsom and stepped in to help supply over 800 toys to students at Howe Avenue Elementary.
Our campaigns may not be the largest in the region, but they have the biggest heart. Behind each connection and relationship, our goal is to improve lives of our members and our community.
Doing the right thing is in our DNA and building commYOUnity is what we do best.
Learn more about how SAFE helps our community at safecu.org/community.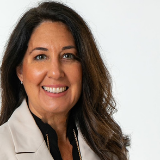 Amanda Merz
Amanda is the Community Impact Manager for SAFE and is responsible for ensuring that the organization's mission to give back is fully realized.