Memorial Day is often folded into a three-day weekend that, for many, officially kicks off the summer season. There are auto sales, picnics planned, pools opened, and a great deal of anticipation mounting around graduation, end of school celebrations, and the beginning of summer fun.
Although the gathering of friends and family and the eagerness to kick-off summer can be a driving force of the long weekend, it is also important to stop, reflect, and share with our younger family members the importance of Memorial Day.
Memorial Day is an American holiday, observed on the last Monday of May, honoring the men and women who died while serving in the U.S. military. Initially known as Decoration Day, it originated in the years just following the Civil War to honor the memories of the more than 650,000 soldiers and sailors who perished during the course of the four-year trial. What most may not realize is that the observance of the first Memorial Day actually predates the formal conclusion of the Civil War. On August 25, 1866, President Andrew Johnson issued Proclamation 157, declaring; "The insurrection is at an end and that peace, order, tranquility, and civil authority now exist in and throughout the whole of the United States of America." It was not until 1971, 105 years later, that Memorial Day became an official national holiday rightfully honoring the memories and sacrifice of all fallen service men and women of the United States military since the founding of our great nation.
SAFE Credit Union has a proud history of serving both civilian and enlisted military personnel that dates back to our humble beginnings at McClellan Airfield in 1940. SAFE's Board, executive management, and staff extend our warmest wishes and deep gratitude this Memorial Day to the families and loved ones who have served, are serving, and especially to our Gold Star families whose loved one made the ultimate sacrifice in the service of their country. We agree that it's never too late to thank a veteran for their service – we thank you.

It's Never Too Late to Thank a Vet - History | A&E Television Networks, LLC
Across the country, many Americans observe Memorial Day by visiting cemeteries, attending memorials, holding family gatherings, and participating in local parades and events. We have included a list of a few family-friendly Sacramento events to consider.
Happy Memorial Day.
The Great Memorial Day BBQ & Veteran Tribute
Honor the memory of our veterans at this traditional barbecue event, hosted at Wise Villa Winery.
When: Monday, May 28, from 11 a.m. – 5 p.m.
Where: Wise Villa Winery – 4200 Wise Road, Lincoln
Price: Free admission, food and beverages extra.
Questions? Give them a call at (916) 543-0323
Memorial Day Car Show
Celebrate the men and women who have served our country at this patriotic car show! Enjoy music, a military color guard, and more.
When: Monday, May 28, from 9 a.m. – 2 p.m.
Where: California Automobile Museum – 2200 Front St., Sacramento
Price: Starts with a $2 spectator entry, which benefits veterans organizations
Questions? Visit the event page and fill out the contact form
Sacramento County Fair
Sacramento has more than the State Fair, we also have our County Fair! Enjoy this truly all American event, featuring agriculture displays, hands-on activities for kids, entertainment, and food.

When: Thursday, May 24 – Monday, May 28
Where: Cal Expo – 1600 Exposition Blvd., Sacramento
Price: $6 for adults, and kids are free!
Questions? Visit their contact page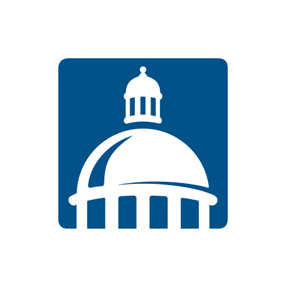 SAFE
SAFE Credit Union has served its members with integrity, exceptional service, innovative products, and progressive technology since 1940.