Big Day of Giving, or BDOG, is right around the corner on May 4, 2023! It's a 24-hour giving extravaganza where Sacramentans open their hearts and wallets to donate to their favorite nonprofits.
Since BDOG launched in 2013, more than 60,000 donors have helped hundreds of nonprofits raise $78 million, according to the event coordinator, Sacramento Region Community Foundation (SRCF).
The event makes it easy to donate to hundreds of nonprofits doing all sorts of good work in the community. These nonprofits touch every aspect of our lives, including: education, veterans, health, homelessness, children, seniors, immigrants, animals, the environment, and community organizations.
While May 4 is the official day of BDOG, this year you can make donations starting April 20, 2023, through the end of May 4, 2023 at the official website here. Please note that if you give using a credit card through the site, SRCF will apply a 5.2% surcharge for payment administration costs. If you want to skip the surcharge, you can give directly to nonprofits through their websites.
Here at SAFE, we work directly with numerous nonprofits to help improve our community. SAFE employees volunteer for organizations, serve on their boards, and our Community Relations Team provides grants, sponsorships, and direct giving throughout the year.
If you're looking for nonprofits to give to, we invite you to consider the following that align with our three pillars of philanthropy: education, healthcare, and veterans. You can learn more about these nonprofits on a special episode of the Perfect Cents Podcast.
Veterans
Habitat for Humanity of Greater Sacramento brings people together to build hope, homes, and communities. As a hand-up, not a handout, Habitat's programs focus on empowerment with qualified, low-income partner families contributing 500 hours of sweat equity building and purchasing their home. Through its Neighborhood Revitalization program, the nonprofit will complete over 100 home repairs this year for low-income families, seniors, and veterans.
PRIDE Industries provides vocational rehabilitation, training, support services, and employment opportunities for people with disabilities—both visible and invisible. It also has special training and work placement programs for veterans and former foster youths. Their Employment Helpline connects people with disabilities with support services and employment opportunities.
The RRUFF Healing Heroes Program provides disabled veterans with post-traumatic stress disorder (PTSD) and other invisible disabilities funds to cover service dog training to aid in their recovery. RRUFF Healing Heroes is active in Placer, Yuba, Sacramento, and El Dorado counties.
Health
All About Hope gives hospitalized children and their families Hope Boxes full of art supplies and project ideas to transport children from their current situation and into the incredible world of their imagination. For parents and guardians, Hope Boxes support them in their critical role as caregivers, offering inspiration and a much-needed creative outlet.
Her Health First's mission is to improve health equity by providing support to pregnant Black women in Sacramento County. Its mission is to decrease infant mortality and maternal health by offering education, pregnancy coach support, doula services, lactation support, and referrals to mental health and other resources.
Shriners Children's Northern California
Shriners Children's Northern California are devoted to making a positive difference in the lives of children, their families and the communities in which they live by providing quality care to children with neuro-musculoskeletal conditions, burns, and other special healthcare needs. The nonprofit also provides education for healthcare professionals.
The mission of Gathering Inn is to meet people where they are, inspire hope and walk alongside them along their journey to sustainable housing. The Gathering Inn's programs and supportive services address the variety of needs of individuals to move them from homelessness to housing.  
Education
The Lavender Library is a lending library that offers lesbian, gay, bisexual, transgender, queer, and intersex (LGBTQI) books and magazines, various media, and archival materials. From its founding in Sacramento in 1997, the Lavender Library (LLACE) has been a sanctuary and gathering place.
The Health Education Council (HEC) works to improve the health outcomes of those living in the Sacramento region's historically under-served neighborhoods by connecting people and organizations to one another and to the tools and resources they need to improve health outcomes and change lives in their own communities.
Single Mom Strong's mission is to empower and create community for single mothers and their children through enrichment, encouragement, and educational programs. It takes a village to raise a child and for single mothers, and Single Mom Strong is that village for the 26% of children in Sacramento County being raised by single moms.
Learn More
Learn more about how SAFE supports the community through grants and volunteerism.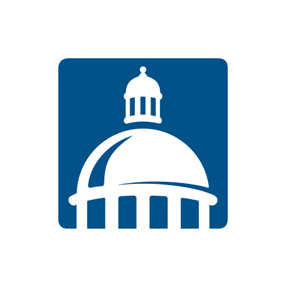 SAFE
SAFE Credit Union has served its members with integrity, exceptional service, innovative products, and progressive technology since 1940.