Maui is my favorite of the Hawaiian Islands. When I was in the fourth grade, I visited all the islands for the first time with my parents and several other families. The trip lasted almost three weeks and I got to experience the uniqueness of each island. I've been fortunate to be able to return several times over the years and was excited to be able to visit more frequently now that I have a SAFE Platinum Rewards Visa® Credit Card.
I've had my SAFE Visa Credit Card for almost 20 years. It was a regular Platinum Visa Credit Card originally and I was able to convert it to a Platinum Rewards Visa Credit Card soon after SAFE introduced our various rewards cards.
In addition to my career at SAFE, I am also a small business owner, and in 2019 we expanded our business, hired our first employee, and needed our employee to have a credit card. We applied for SAFE Visa Business Credit Card and began earning rewards on that card as well.
In 2020 we had planned on taking my daughter to Hawaii as a graduation gift, but unfortunately the pandemic prevented us from taking our trip. In 2021 things began to open up and I began planning our trip, I was excited to discover that I had over 130,000 points earned on our SAFE Platinum Rewards Visa ® Credit Card and another 60,000 earned on our SAFE Visa® Business Credit Card. After realizing I had so many points, we decided to make it a trip for the whole family and the "significant others," too!
All the points combined covered airfare to Hawaii for six of us. I used about 26,000 to 30,000 points per person to pay for our round-trip airline tickets.
Any advice for folks who want to travel on points?
Use your Platinum Rewards Credit Card for your everyday purchases. I bought groceries, paid utility bills, used it for dental and doctor bills, even bought new furniture. The secret is to pay off your balance monthly, so you don't incur fees or have to pay the interest.
Use your points wisely! I noticed that I got more bang for my points using them for airfare than hotels or rental cars.
What did your kids think about you using points for the family trip?
Our kids were so amazed that I was able to get six free airfare tickets! As a matter of fact, as soon as they were of age to begin building credit, they quickly applied for SAFE Visa Credit Cards of their own and now earn their own rewards so the whole family are rewards card holders.
What's your next big adventure?
Although Maui will always hold a special place in my heart, we're going to explore Kauai next year and plan on using our travel points to take a trip EVERY year. It has been only four months since I returned from Hawaii, and we already have over 60,000 points earned which takes care of our airfare! How amazing is that?
Whatever your next adventure, get there faster with a SAFE Visa Platinum Rewards credit card. I encourage you to find out more about how to rack up those rewards points and amaze your family with how far you'll go.
Get started by applying today: https://www.safecu.org/personal/borrow-money/credit-cards/platinum-rewards-credit-card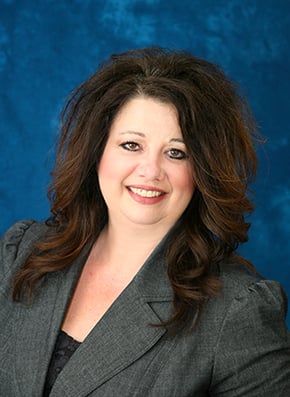 Mary Lou Ferreira
Mary Lou is a Branch Manager, leader, a mom, a small business owner, and much more. You'll find her at the Elk Grove branch or out in her community, always ready with a smile or a helping hand.