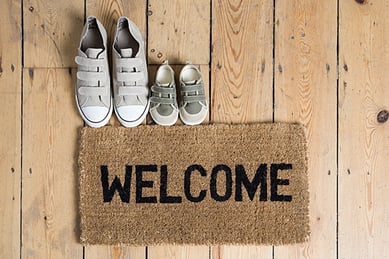 Being the new kid on the block is an experience most of us have had at one point in our lives. I recently joined SAFE Credit Union as their new SVP, Chief Credit Officer and relocated my entire household, including school-aged children, from the Bay Area. For those of you with young kids, you will understand their doubts regarding such a big transition. "Where will we live?" and "Where will we go to school, Mom?" were questions eagerly asked as we were preparing to move.
Thus began the search for our new home in our new town. As you can imagine, we started that journey with a mixed sense of fear and excitement! Due to the timing of the move, and the fast-approaching start of the school year, we initially moved into an apartment as we started our house hunt. To our surprise, we ended up living there longer than anticipated as we made the bold decision to purchase a brand new home and, naturally, waiting for the completion of the build has taken some time. With the end in sight – June is move-in month – I've been reflecting on the opportunities that living in an apartment has afforded our family during these months.
My job relocation allowed my family to participate in one of the most important and impactful financial decisions possible, a new home purchase. Together, we experienced the highs and lows of the home buying process and joyfully celebrated together when we finally found the yet-to-be-built home of our dreams. My family has had to learn to live together in a new location, share a smaller space, and interact with each other in new ways.
I was recently asked if homeownership is still part of the American dream – and I believe it is. The tangible and intangible benefits of homeownership remain strong. No price tag can be placed on the accomplishment of unpacking the last box or planting a new vegetable garden in the back yard. There is a reason a phrase like "no place like home" is quoted so frequently!
Pragmatically, the financial benefit of home ownership in the long run can be significant. From building equity and tax benefits, to potentially being less costly than renting, homeownership remains a tremendous financial and personal value. It's wonderful that many, many more Greater Sacramento residents can qualify for a mortgage loan or home equity line of credit (HELOC) now that the worst of housing crisis and recession of 20071 has faded.
During the downturn, owning a home – once the ultimate goal of financial success for many consumers – became the most stressful part of their lives. At the peak of the crisis, one in every 113 homes in Sacramento County received a foreclosure notice.2 I'm very proud to say that I now work for an organization that proactively reached out to members who were struggling financially with their mortgages. In case after case, SAFE was able to work through the loan options and was able to make the adjustments that ultimately resulted in those owners staying in their homes.
Today, the evidence is clear that Sacramento pulled through the recession, rebounding with foreclosure levels that are now back to pre-recession figures.3 This is a testament to the tremendous personal gratification and financial value of homeownership. I am particularly proud of the fact that SAFE Credit Union helped 2,173 members purchase, refinance, or use the home equity available in their homes in 2016! Additionally, SAFE recently updated the HELOC program to be of even greater benefit to our members who want to make updates to their homes, from minor improvements to major remodels. Our new product offers a wider range of loan options, giving members more flexibility and choice.
There is no place like home, no matter where you are, or in what type of situation you find yourself in. Living in our apartment with my family as the new kid on the block will always be an experience I cherish. At the same time, I'll never forget the anticipation and excitement of the home we worked so hard to build. I have a much deeper appreciation for the professionals in this industry, the real estate agents, contractors, mortgage officers, and others who dedicate their lives to seeing other people's dreams come true. And, perhaps most importantly, I'm thankful that organizations like SAFE are here to help improve the financial lives of members. Now, can anyone tell me where to find a good dry cleaner?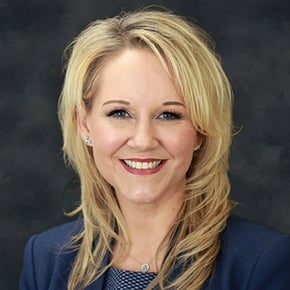 Faye Nabhani
Faye is the senior vice president and chief credit officer at SAFE and oversees the consumer, mortgage, commercial lending, processing and servicing teams in addition to the collections team. She comes to SAFE with more than 20 years of credit union experience and has extensive expertise in a wide range of financial operations.