Recession fears loom. Inflation chips away at your income. Rising interest rates on credit and loans pinch your monthly finances. In uncertain times like these, taking control of your finances can feel like an impossible task.
But there are a couple of effective ways to boost your savings and give you peace of mind as you ride out this economic period. Those same forces raising interest rates on loans are also leading financial institutions – including SAFE – to offer higher dividends on savings products.
We're talking certificates and money markets, two ways to keep your money safe and growing.
Certificates
Certificates are a great way to keep your money stashed away until you need it, all while earning higher dividends than you could on a standard savings account.
SAFE offers certificates with terms for as few as three months to as long as 72 months. SAFE also offers a 12-month Add On Certificate that allows you to add money to it as often as you'd like during the term. SAFE also offers Bump Up Certificates that allow you to change your dividend rate once during the term, if a non-promotional Bump Up dividend rate becomes available.
But where you can really score great rates is with a certificate special. For a limited time, SAFE is offering an 18-month certificate special with an APY of 4.85%! In addition to that already great rate, if you are a Capitol Club member with SAFE, you are eligible for a dividend rate increase of 0.25% that will take effect on the day after the certificate is opened*. You only need $500 to open.
If you're looking for a shorter term certificate that also has a great rate, check out our 9-month certificate special with a 4.33% APY. You can open one with $500.
Is a certificate right for you*?
You should weigh the pros and cons of a certificate to figure out if a certificate is the right choice for you.
Pros
You will earn higher dividends than a standard savings account.

You can set aside your money until you need it – and have it grow!

You can save with purpose. Certificates can help you save for long-term spending goals such as big trips and weddings.

You can layer certificates, so your money is "sprung" at different times. Open certificates at staggered times and/or different terms to maximize your savings plan.
Cons
Your money is not easily accessible.

You will pay penalties if you close the certificate before the term is complete.
Money Market Accounts
If you need easier access to your money and the opportunity to earn higher dividends than a savings account, maybe a money market account is more your style.
Money market accounts offer higher dividends than regular savings accounts while keeping your money more accessible than a certificate. You may be able to use your money market as an overdraft source for a checking account, you can access them through digital banking, and you may even be able to write checks on them!
All this while earning dividends paid monthly!
And now, SAFE is offering a new money market account designed especially for people who want to give one a try. The Level Up Money Market, offers a low minimum balance to open – only $25 – and no service fee with average daily balances of $2,000 or more**. If you've been thinking of test-driving a money market account, the Level Up may be the right choice for you.
| | | |
| --- | --- | --- |
| Minimum Balance | Dividend Rate | APY |
| under $10,000 | 1.50% | 1.51% |
| $10,000- $24,999.99 | 1.50% | 1.51% |
| $25,000-$49,999.99 | 2.00% | 2.02% |
| $50,000 - $99,999.99 | 2.25% | 2.27% |
| $100,000-$249,999.99 | 2.75% | 2.78% |
| $250,000 & over | 2.75% | 2.78% |
Is a money market right for you?
Let's weigh the pros and cons of a money market account to see if it's right for your savings plan.
Pros
Higher dividends than a standard savings account.

Easy access to your money.

Can deposit and withdraw funds at any time.
Cons
Fees charged if minimum daily balances not maintained.
*Annual Percentage Yield (APY) accurate as of 01/01/2023 and subject to change. Minimum opening deposit of $500 required. Certificate penalties for early withdrawal may apply. Fees may reduce earnings. Certificate will roll over at non-promotional dividend rate in effect at time of maturity based on term and renewal balance.
**Annual Percentage Yield (APY) accurate as of 01/01/2023​ and subject to change. Variable rate may change after account opening. Initial deposit of $25 required. Monthly fee of $12 waived if average daily balance equals $2,000 or more. Fees may reduce earnings.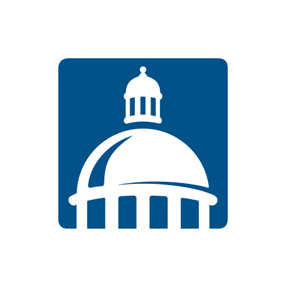 SAFE
SAFE Credit Union has served its members with integrity, exceptional service, innovative products, and progressive technology since 1940.