Putting together bags for families with kids facing cancer. Sorting food at regional food banks. Creating kitchen kits for refugees new to the Sacramento region. Serving meals to mothers and children getting their lives back on track. Staffing fundraisers. Writing letters to those in hospice.
These were just some of the activities SAFE Credit Union's 750 employees participated in during the credit union's Building CommYOUnity Month in September. From individuals making dog toys out of old T-shirts to hosting birthday parties for children in the VOA homeless shelters, SAFE employees found many ways to support the causes they care the most about.
"We had a tremendous response from our employees as we put out the call to make a difference during the entire month of September," says SAFE Credit Union Community Impact Manager Amanda Merz. "Hundreds of employees participated in volunteer opportunities impacting over 20 nonprofits. I am so excited to see how well Building CommYOUnity brought SAFE employees and the community together."
Volunteerism is a part of the award-winning culture at SAFE -- the credit union has been named a Best Place to Work in the Sacramento area by the Sacramento Business Journal five years in a row. Each employee receives 16 hours of paid time off each year to volunteer. Employees are encouraged to volunteer on their own, with their co-workers as a team building exercise, or sign up from a regularly updated list of opportunities put together by a team dedicated to SAFE's volunteer efforts.
"When I was lining up nonprofits for SAFE to volunteer for in September, I made sure to find a wide range of organizations, activities, and even locations," says Community Impact Specialist (and Perfect Cents Podcast co-host) Brit Kelleher. "I know that we have teams here at SAFE that love getting together to do some good in the community as a team building exercise. Others like to volunteer on their own. We had people out planting, painting, and directly helping people!"
Employees say they loved the experience and appreciated having an entire month of opportunities lined up for them to choose from.
"To me, volunteering is about giving back to the community," says Human Resources Coordinator Taylor Morgan. "SAFE says they care about our people, and that is so true. But our people are more than our employees and members. They are the people in the community who we want to give back to."
The nonprofits enthusiastically appreciate the support.
"We've had an incredible partnership with SAFE with volunteers coming many times," says Karen Edwards, Community Engagement Manager at St. John's Program for Real Change. "We love having SAFE come volunteer. Thanks for sending groups these last couple of weeks."
Volunteerism is just one way that SAFE supports the communities it serves. We provide $400,000 each year in philanthropic giving to organizations with programs supporting education, healthcare, veterans, and financial education. SAFE provides scholarships to high school students, UC Davis medical students, and top scorers in regional Academic Decathlons. SAFE provides no-cost financial education webinars available to the public that touch on topics such as first-time homebuying, trusts, planning for retirement, managing credit, and the cost benefits of purchasing an electric vs. a gas vehicle.
Learn More
To learn more about how SAFE supports the community, click here.
Is your nonprofit looking for volunteers? Email Brit Kelleher at Brit.Kelleher@safecu.org.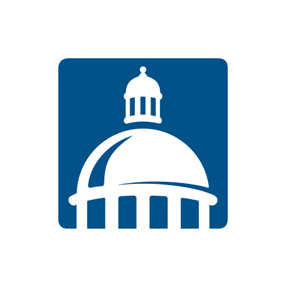 SAFE
SAFE Credit Union has served its members with integrity, exceptional service, innovative products, and progressive technology since 1940.