With America Saves Week coming later this month (February 26-March 3), it's the perfect time to explore opportunities to save. Between making sure your savings are on track to things you can do with your tax refund, the possibilities may seem endless in ways to save your money. Here at SAFE, we thought we would turn our attention to certificate laddering, which may seem like a financial move from our grandparents' era, but can still be a smart tactic for today's savers. In fact, our parents and grandparents were probably better savers than us!
A Tale of Two Certificate Investors
Ginny is a retiree who has owned a Sacramento area home for many years and now that she's settled into her retirement, would like to invest some of her savings into a certificate. She is determined to keep the money fairly liquid since she needs it for medical expenses (that darn runner's knee keeps acting up!) and the occasional trip to see the grandkids (the last visit included dragging them to the local amusement park for a day of rollercoasters and waffle cones! The kids were more tired than she was). Ginny has decided to invest in a certificate at her local credit union. She will be depositing $20,000 for a three-month period. Every quarter, when the certificate matures, she will reinvest (roll over) the total. In this example, Ginny is receiving a three-month rate, and the rate is generally lower for shorter period certificates.

Ginny's daughter Nancy, on the other hand, isn't retired. Her kids are just beginning to think about which colleges they plan on attending, and she is planning on how to redecorate her kids' rooms once she's got an empty nest. She knows she will need money that is easily accessible and that will grow, because between her kids' future college needs, that spur-of-the-moment trip to Mexico, and the possibility that her mom will eventually move in, her money is going to get a workout! So, Nancy also decides to start a certificate, but chooses a ladder approach instead of the individual certificate option by investing the same $20,000 with the first $1,000 being put in a five-year certificate and depositing the remaining $19,000 in a three-month certificate. At the end of the first quarter, she will invest $1,000 in the second five-year certificate and roll over the remaining $18,000 for another quarter. At the end of the next quarter, she again takes another $1,000 and puts it in another five-year certificate and rolls over the rest. Nancy continues this pattern until the 20th quarter, when all $20,000 will be invested in 20 different certificates, all with a maximum (five-year) maturity, and the rate is generally higher for longer period certificates.
At the end of the 21st quarter, the very first five-year certificate will mature, and she has the choice to withdraw or roll over the money into another five-year certificate. From then on, Nancy will be earning the maximum certificate return on every one of her 20 certificates she's laddered, and she'll still have $1,000 maturing every quarter – just in time for those 2nd semester books for her son!
There are many laddering options. And, although we only showed one example, the point is to illustrate that certificate laddering may allow you to take advantage of higher rates and still have ongoing access to your money. Plus, your local credit union may also have great specials that offer the best bang for your buck, so make sure you check out their rates. In fact, SAFE has terrific options and competitive rates on certificates and other deposit products - just in time to consider how to leverage your tax refund!
(https://www.safecu.org/personal/grow-your-money)
Although a certificate ladder might not bring you higher returns than investments such as stocks, certificates come with far less risk. You may want to take advantage of the security and the ability to lock rates for a savings tool to help bring balance to your financial life. And, after years of marathon running with her mom, Ginny, Nancy finally has one step up on her! The question is, whether she is willing to share her tip on laddering a certificate with her mom? She probably will, after all, it isn't a competition!
To learn more about SAFE's personal banking and saving solutions visit safecu.org, stop by a branch, call (800)733-7233, or chat with a helpful SAFE representative today.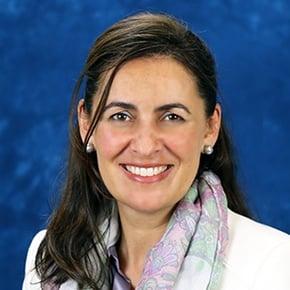 Anca Green
Anca Green is a senior communications specialist at SAFE Credit Union within the marketing department and has focused on writing for much of her career. She's passionate about the creative process and seeing a big picture vision come to fruition. After hours, she enjoys spending time with her two daughters and husband.