Managing your finances during challenging times begins with understanding and managing your income and expenses. There is no better way to navigate financial uncertainty, gain peace of mind, and maintain your financial health than developing and following a budget and savings plan. In fact, when the unexpected happens, it's exactly these practices that will get you through a financial crisis.
SAFE's financial educators are here to help you learn how to better manage your finances during both good times and during crises. Here are some of the tips and insights they share in SAFE Credit Union's new Managing Your Finances During Challenging Times webinars. You can sign up for this and other financial education seminars at safecu.org/learn.
Create an emergency budget
During an emergency, your primary goal is to preserve as much cash as you can. One way you can do this is to temporarily lower your debt payments to the monthly minimum due. Also, you can reach out to lenders and utility companies to explore options to defer or reduce payments in ways that won't harm your credit score. Contact utility providers, insurance companies, and others to see about obtaining better rates or assistance programs.
In challenging times, every dollar needs to be given a "job." You can do that by putting aside money in a special savings account designated for specific needs. Reduce some of your stress by automatically funding those special savings accounts through direct deposits.
You'll also need to prioritize your expenses. Make a list of all your current expenses, including housing costs, utilities, credit card bills, food budget, etc. Then, prioritize those expenses starting with essentials – a roof over your head and food in the cupboard. Cut out any unnecessary expenses. This part can be tough, but it's important. Internet service is a necessity if you're home-schooling your kids or looking for a new job, but Netflix may have to go.
Avoid more debt
You may be tempted to start paying your expenses on credit cards, dip into your retirement savings, or take out payday loans or a new line of credit. Before you do any of that, be aware that taking those shortcuts today could affect your finances long after the original crisis ends.
You also want to be sure to keep your credit score intact. If you find that you are unable to pay bills, contact creditors to work out payment plans. Ignoring those bills could lead to actions taken against you that may significantly impact your credit score.
Use your resources
We're all in this together, and that means there are resources in your life and in your community available to assist you.
Community: You can go to https://covid19.ca.gov and https://www.unitedway.org/ to find helpful resources.
Employers: Your employer may offer programs that can help you financially, such as vacation buy-back plans and advances on paychecks. They also may provide Employee Assistance Programs that connect you to mental health professionals to help you cope with stress and anxiety.
Loved ones: You may be able to get assistance from family members. Sometimes all you need to do is ask.
Positive attitude: Above all, bring your positive attitude to face the challenge. Chances are you've been through tough times before and made it through. Take the lessons you've learned and put them to use now.
Protect your financial future
Cutting back expenses during a challenging time can help you create new, healthy spending habits to use going forward. When the crisis is past and you regain your financial footing, be sure to adjust your budget and stick to it and to continue to directly deposit into savings.
That is also a good time to start to prepare for future emergencies. Use extra funds, such as those from stimulus payments or tax refunds, to start or add to an emergency savings account. Help those funds grow by investing them in certificates with higher dividends than regular savings accounts.
How SAFE Credit Union can help you
Credit unions are built to help their members in a crisis. As not-for-profit financial cooperatives, credit unions are driven by the principal of people helping people. When our members are directly affected by challenges such as natural disasters, SAFE provides services to help them weather the financial fallout. These services include expanded Skip-A-Pay options on loans, no- to low-interest emergency loans, and other options. We also provide no-cost financial education opportunities like the Managing Your Finances During Challenging Times seminar and online courses in our Financial Fitness Academy.
If you're not already a member of SAFE, we invite you to contact us directly for a complimentary consultation with one of our friendly representatives about how we can help you improve your financial well-being.
Call us at (800) SEE-SAFE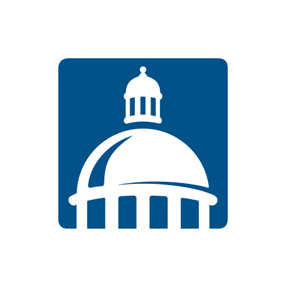 SAFE
SAFE Credit Union has served its members with integrity, exceptional service, innovative products, and progressive technology since 1940.