Let's face it – moving, while full of exciting potential, is not a fun process. The thought of transferring all your possessions from one place to another – let alone to a different city or state – comes with stress, anxiety -- and a hit to your wallet. It also bears mentioning that under the Tax Cuts and Jobs Act of 2017, job-related moving expenses are no longer tax deductible.
Whether your move is across town or across the country, here are some ways to get there without losing your savings or sanity.
Local, low- to no-budget move
If you're keeping things local, you can DIY much of the move. These tips scrape the bottom of the budget barrel, but you can use any of these that make sense for your finances and convenience.
Boxes are an expense born of convenience when it comes to moving. You really only have to pay for them if you need them urgently. With a little planning, it's not hard to drum the majority of your boxes up free of charge. One easy strategy is to reach out to friends and family. If you still need more, take to Craigslist – many people just want to get rid of their boxes and will happily give them to you. You can ask stores for leftover product boxes. Most stores have more boxes than they know what to do with and recycle them on a daily basis. In college, I went to my local Jamba Juice and was given more boxes than I could possibly ever need. Sure, everything I moved was labeled "blueberries" or "bananas", but I'd rather have fruity free transport than waste money on an avoidable expense.
I've moved 20 times in my life, and I always tell myself I'll know I've "made it" when I can afford to hire packers. That being said, I'm such a frugal person I doubt I'd ever be able to justify the expense. I usually buckle down and get it done myself. Start packing up hall closets, spare bedrooms, and areas of the house you don't necessarily access on a frequent basis. You'll likely end in the kitchen since those are frequently used items, but you can always get ahead there, too, by packing larger appliances and equipment you don't use regularly. For hanging clothes, this is my hands-down favorite moving trick: grab a standard trash bag; while your clothes are still hanging, scoop them into the bag from the bottom; then, lift the hangers and tie the drawstrings of the garbage bag around the necks of all the hangers. Once you arrive at your new home, hang them straight onto the rod and slice the bag off – easy peasy.
One crucial money-saving tactic I've used for moving is to have friends, and lots of them. I fall back on the tried-and-true "Pizza and Beer Accord". For true money-saving techniques, you have to go all the way – pizza, beer, and a friend with a truck. If this scene won't work for you, renting a van won't break your budget and can make your move easier.
Out of town or out of state
The unfortunate fact is the more miles you're moving, the more money the move will cost. Moving out of the area reduces your ability to call on family or friends, but there are still a few ways to save money.
More stuff means more expense in a move. Moving companies base out-of-area moves on total weight. Even local moves where you pay movers by the hour can cost more when you have more belongings to load and unload. Since you're already sorting through everything, this can help you get in the mood to take a more minimalist approach. As you pack, ask yourself what you really need. As a bonus, the earlier you complete this step, the more time you have to sell your items to make extra money to contribute to the move. If not, you can always donate items and claim the contribution as a tax deduction.
Hauling your own stuff. A definite money-saver is renting your own moving van, and loading and unloading your own belongings. You can also hire people to help with the heavy lifting on either end. Shop around for deals on moving vans so you'll know a good rate when you see it. You can further trim expenses by booking a moving van early to secure a lower rate. Consider the days you'll need it -- moving on a weekday may cost less than over a weekend, when demand for trucks may be higher.
Pack your own shipping container. A new moving service is becoming more mainstream in which a company drops off a shipping container at your home. You load your stuff into the container on your schedule. When finished, the company picks up the container and delivers it to your new home or puts it into storage until you're ready to receive it. Plusses include that the containers are level with the ground, so they're easier to pack. Also, unlike with full-service moving companies where your belongings may share a truck with other households' items, your container only ever holds your stuff.

Downsides: these services aren't available in all areas, such as in rural areas; and you have to load and unload your belongings yourself.
No matter how far you're moving or on what timetable, a little organization can help you save money. Do you have any expert moving tips for someone who may be going through the process soon? Share in the comments below!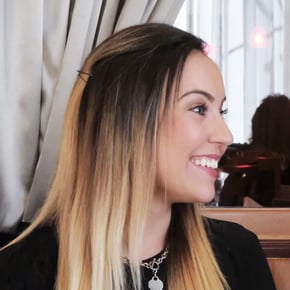 Monica Hower
Monica Hower is a digital content specialist with a background in politics and social media management, and loves all the opportunities to learn and grow in the SAFE marketing department. When she's not writing she's usually talking, and nobody is quite sure what happens when she's not talking.