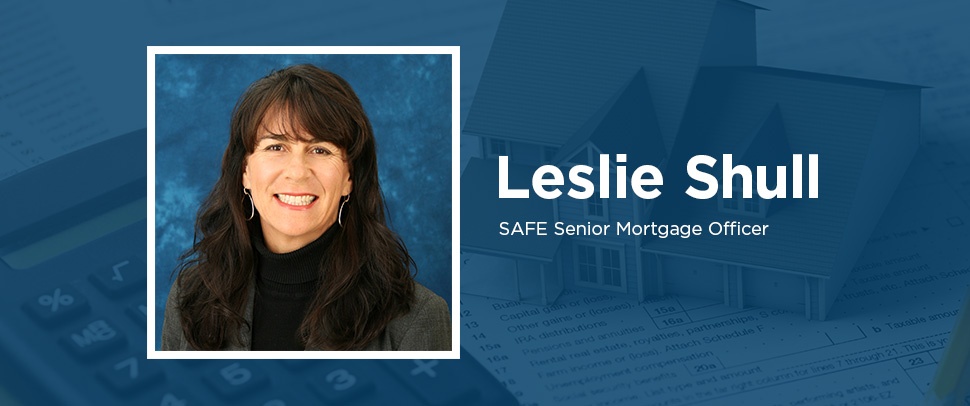 SAFE salutes these professionals who help our members get into new homes! We invited SAFE Senior Mortgage Officer Leslie Shull to share insights into the home-buying process.
First, could you explain the role of a mortgage officer in the home-buying process?
Our primary goal is to educate buyers on the home-buying process, help buyers determine how much they can afford, and set realistic expectations to ensure long-term satisfaction. The mortgage officer is with the buyer from start to close of escrow.
How did you become a mortgage officer?
After eight years as a bank asset manager, I transitioned over to mortgage to help clients accomplish the dream of homeownership. It means a lot to me to be included in such a milestone for people and their families.
What is your favorite part about the job?
It's definitely the opportunity to make a difference in people's lives. It is great to see the look on a family's face when they get the keys to their new home and knowing we were able to help get them there.
Are there any differences between financing your home through a credit union versus other financial institutions?
In my personal experience, yes. The credit union experience is about the member coming in for a loan and we get to be excited about providing that loan! As a financial institution, I love the opportunity to work with people and make their dreams come true. My experience at a large banking institution was seeing a customer come in for a loan and the attitude being "let's see what's wrong with it." I'm glad to be in an environment where we're empowered to support our members and help them achieve their goals – like I said, it's really the best part of my job.
What is something you think most people don't realize about the home-buying process, and would benefit from learning before beginning their homeownership journey?
They must protect their credit score, in this era of rising rates especially. A strong credit score is imperative because this will help you get the best rate and improve your purchasing power. Also, save your money for a down payment. If you have a goal to own a home in the future, even if it seems a few years out, take these steps now so you're in the position to seize the opportunity when it presents itself.
How does someone protect their credit?
First, I recommend to obtain a copy of your credit report and review it to make sure that there are no errors. Second, be sure to pay all your bills on time. It's important to pay down debt, but before you start doing so, I recommend the prospective homeowner sit down with one of SAFE's mortgage officers to review. It may make sense to use some savings to pay down debt and to set some savings away for a down payment.
Are real estate agents important with today's technology?
Yes, absolutely. Real estate agents help buyers and sellers by educating and assisting them with all the ins and outs of the complicated world of real estate. There are many disclosures that are necessary when buying and selling a home and having a knowledgeable agent is imperative. We have a number of agents that we can recommend through our Home Advantage Program who are knowledgeable and offer a discount to our membership.
What's the most common question you get from people looking to buy a home?
Most people are curious how much they need to save for down payment. At SAFE, we have programs for our veterans that require no down payment, and for non-veterans as little as 3 percent of the purchase price.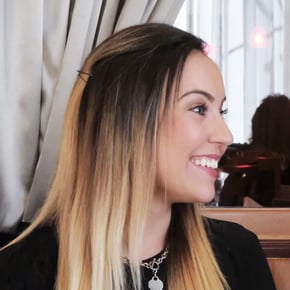 Monica Hower
Monica Hower is a digital content specialist with a background in politics and social media management, and loves all the opportunities to learn and grow in the SAFE marketing department. When she's not writing she's usually talking, and nobody is quite sure what happens when she's not talking.