I have to admit, I am a dog person. I always have been. It's not that I dislike cats. I actually have great respect for the feline species. Besides being extremely allergic to them, terrified by their sneaky, ninja-like qualities, and often unnerved when they stare right through me – as if to say, "I know more than you" – I like cats.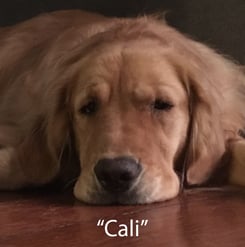 But there's something about a dog that gets me right here (imagine I'm pointing to the place where everyone points when they are describing the location of their heart). Dogs are truly my favorite animal – they are forever optimistic, extremely social, eager to be part of the pack, and ready to please and serve their owners. I have two dogs; an intensely wound-up Shetland Sheep Dog named Max, and an easy going, chilled-to-the-bone Golden Retriever named Cali (short for California) – both of whom my family loves, appreciates and, in our own way, needs.
You can imagine, I was caught off guard when I suddenly realized that August 26th was National Dog Day. Yep, I felt slightly ashamed of myself that my Facebook friends, those I follow on Twitter, my colleagues at work, and even my wife and three kids all prepared to take a moment to properly appreciate our most loyal fury faced friends, and I had missed the mark. So, this blog is my mea culpa, my attempt to "make it right" with the cosmos and share something tremendous about dogs that, through SAFE Credit Union's support of KVIE's Viewfinder series, I recently enjoyed.
A KVIE Viewfinder series called Healing Beyond Medicine aired earlier this year. This program explores various kinds of non-traditional healing methods gaining increasing acceptance within the medical community. The series included music therapy, touch therapy, and the powerful healing bond between dogs and humans – particularly how therapy and services dogs make a difference in our lives.
Please enjoy these two segments from the incredible Viewfinder Healing Beyond Medicine: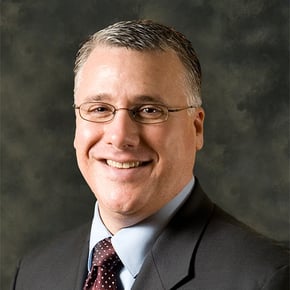 Paul Hersek
Paul is the vice president of marketing at SAFE and oversees all advertising, public relations, and brand positioning efforts for the organization. Additionally, Paul proudly serves on several external boards and committees, including KVIE Board of Directors and as a chair for the Natomas Charter School Board.