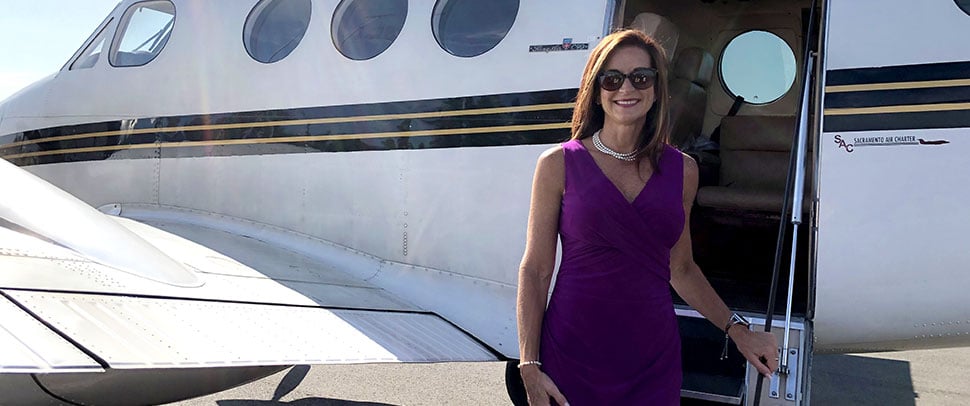 As the turbo-prop plane rose from Sacramento Mather Airport on a recent sunny morning, I looked out the window and watched the plane's shadow race across the ground as it headed west toward San Jose International Airport. I and five others buckled into cushy leather seats applauded as the wheels left the tarmac.
We celebrated being part of the takeoff of a pilot program called Bay Area Air Service that will strengthen the ties between the growing tech industry in Sacramento and the Bay Area.
The Bay Area Air Service is a collaborative program among the Folsom Tourism Economic Development Board, the city of Rancho Cordova, and the city of Sacramento to provide chartered air service to Silicon Valley. For the three-month pilot, passengers can choose between a flight to and from San Jose International Airport on Tuesdays and a flight to and from San Carlos Airport on Thursdays. Flights leave at 7:30 a.m. from Mather and arrive in Silicon Valley at 8:05 a.m. Return flights leave at 5 p.m. and get passengers to Sacramento at 5:35 p.m. It costs $350 round-trip and tickets can be purchased by going to https://choosefolsom.com/air-service-program/.
As the senior vice president for real estate and consumer lending programs at SAFE Credit Union and as a participating board member of the Folsom Tourism Economic Development Board, I daily see first-hand how strong connections between Bay Area and Sacramento tech companies lift this region's economy. More and more tech companies are opening offices in the Sacramento area, allowing employees to enjoy the greater livability of the region as well as expanding the employment base for those companies.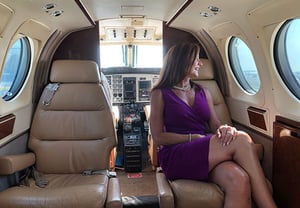 Folsom and other communities along the Highway 50 corridor are quickly creating a tech hub, with companies like Intel and Micron bringing quality jobs. This charter service will strengthen the ties between the Capital Region and the Bay Area by allowing executives and others who live in Sacramento to quickly get to headquarters or a larger office, spend their day being productive, and then travel back home for the evening.
The charter flights open opportunities for businesses in Folsom to recognize the partnership they can have with their locations in the Bay Area. They can share employees and have a much easier method for those employees to commute to the Bay Area. They will be able to improve recruiting efforts because they will have an opportunity to draw from an employee base both here and in the Bay Area. The air service strengthens the recognition of the Folsom and Sacramento areas being viable options for Bay Area tech companies.
The influx of well-paying jobs is a positive influence on the local economy and local businesses, including SAFE. Bringing in that money and additional income means people have banking needs and financing needs for new homes. SAFE welcomes them to the community and invites them to become members so we can help them meet their financial goals.
According to Will Kempton, economic development consultant for Greater Folsom Partners, there is much excitement in the business community about the launch of this service. Greater Folsom Partners surveyed local businesses and found that a priority was to find a more efficient method to get to Silicon Valley. The team worked with Luxe Aviation to provide the planes. The choice to fly to San Jose International Airport and San Carlos rested on their proximity to large tech firms and easy access to convenient trains and buses for passengers to complete their commute.
After the three-month pilot, the collaborative partners will conduct marketing research to determine where to take the program going forward, such as adding more flights.
A brief 35 minutes after we took off from Sacramento, the plane came to a smooth landing in San Jose. We stepped out, stretched our legs, and excitedly discussed the flight and the boundless possibilities the service will mean for the growth of the Sacramento region.
SAFE Credit Union offers tailored solutions for your homebuying and refinancing needs. Learn more .