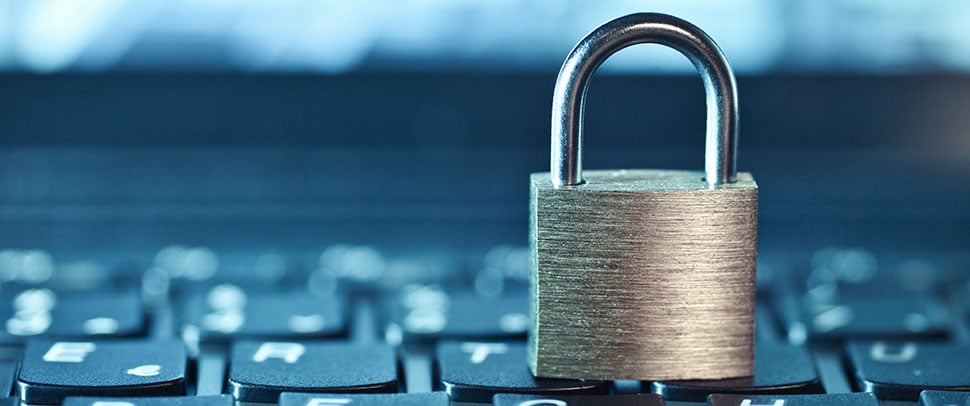 It seems that nearly every week we hear about hackers hitting a store or financial institution and putting our personal information at risk. Add in credit card skimmers that let thieves gather card information at stores and gas stations, as well as countless phone scams, and it seems like you have to continually be on guard for identify thieves.
It's a growing problem. In 2017, 16.7 million people were victims of identify fraud adding up to $16.8 billion in losses, a record high from the previous year, according to a report by Javelin Strategy & Research.
While no one can guarantee your information will never be stolen, there are some easy steps you can take to help reduce the chances of identify theft of your and your loved ones' financial information.
Set alerts on your accounts
With today's technology, you can know almost instantly when there's activity on your credit card, credit union, and bank accounts. If you go into a store and make a purchase, you can receive a text alert on your phone before you even get back to your car alerting you to that transaction. This helps when someone steals your card information and makes a purchase somewhere else. You can see that alert and immediately call the financial institution and let them know your card is compromised.
SAFE lets you set alerts on all your accounts, and even on certain transactions. You can find out how to set those alerts here.
Check your statements
It's important to regularly check your financial statements every month. That includes credit card accounts, savings accounts, even investment accounts. Look for anything suspicious and report it to your financial institution immediately. There are deadlines on when you can dispute a charge.
Pull your credit reports
Sometimes you don't know whether someone has opened an account using your information. But your credit report will show all your current and past accounts tied to your Social Security number. You get a free credit report from each of the credit reporting agencies once a year. Rotate your requests among all three and you can get three free ones throughout the year. Learn more by going to Equifax, Experian, and Transunion.
Protect your documents
You can't get lazy with your mail. Sure, it may be easier to just toss old bills and junk mail in the trash, but there may be information on there that thieves can use against you. My rule is to shred everything. Get a personal shredder, or take it to a commercial shredder. SAFE works with ShredIt to offer free shredding services for members at some of our Appreciation Day events. You can reduce the amount of credit card offers you get by calling 888-5OPT-OUT (567-8688).
And keep your important personal information in a safe place, like your Social Security card, passport, and driver's license.
Keep your secrets
Scammers will try all sorts of ways to get your information. They'll call you, email you, even text you. They will try to scare you into sharing your bank account and credit card information. Don't trust them. Financial institutions won't call, email, or text you and ask you for your account information or passwords. If you do get a message from what you think is your financial institution, call the number on the back of your credit or debit card – not any phone number included in the suspicious message – to find out whether the message is legitimate. You can reach SAFE at (800) SEE-SAFE.
It takes just a few extra moments to help protect your financial information from scammers and thieves. Taking these steps can bring you some peace of mind.