You probably know by now that SAFE's priority is you, the member, so it will come as no surprise that we're working every day to provide safe and secure banking experiences in our branches with YOU in mind.
The "New Normal" at your local SAFE branch
As businesses begin to open up again, little by little, you may be stopping by the credit union for the first time in a while. Our frontline staff – those folks you will see at our branches and talk to in our call center – are essential workers dedicated to providing the same level of service you have always enjoyed at SAFE, even during a pandemic. As a company, we have pivoted and made some upgrades to help members.
One of the biggest changes you'll see right away is that we're limiting the number of people who can be in our branches, so you might see a line outside. We work hard to get you in and out quickly.
Another significant change is that now we actually want you to wear a mask inside a branch. Who could have imagined that we'd actually ask folks to wear protective face coverings at the credit union? The irony is not lost on us. Of course, security remains our priority, so don't forget to bring your I.D. when you visit a branch.
Schedule your visit
Avoid the lines and bank safely by scheduling a time with a member service representative using our new appointment-setting system. You can set appointments for many services, including setting up new accounts, servicing existing accounts, and applying for loans. We also use the service if we notice a long line forming at a branch. Our staff will go out and schedule an appointment so folks can wait safely and comfortably in their vehicle, and get a text message when it's time to go inside. It's so much nicer than waiting outside.
It's who you know
You're used to seeing familiar faces when you come into the branch, and we're dedicated to continuing that relationship. Knowing you personally means a lot to us, too, and that's one of the things that makes SAFE special. You can now book a phone appointment and ask to speak with someone you know at your own home branch. Familiarity is comforting, especially during stressful times.
Speaking of helping with stress, take a look at some of the other pandemic emergency products and services we provide to help in your unique situation. If you need to explore options for assistance today, start here.
Leading with kindness
One of my favorite things I like to see is the kindness of our members. Our branch staff does an amazing job, but we have to share the kudos with our members, too. I've seen people give up their place in line to older or at-risk people. We see visitors using the hand sanitizer at the door. We see members asking about the well-being of our staff. It's times like these when we all pull together that I appreciate our SAFE community even more.
Service at the core
Our dedicated staff is at the heart of SAFE Credit Union. In ways big and small, SAFE makes sure our employees are safe and appreciated. We provide up-to-date training and education, kudos and celebrations when our teams go above and beyond, plus clear and transparent communication when changes occur. As a result, our staff has been able to pivot, re-pivot, and deal with challenges and concerns, all while maintaining our high standards. Creating a truly positive environment for staff has led SAFE to becoming one of Sacramento's top employers, and we see the benefits of those efforts each day. If you're looking for your next job opportunity, consider joining the team at SAFE.
Schedule an appointment at one of our branches.
Learn the latest about our branches, including hours of operation and availability.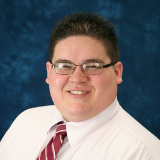 Jon Jaeger
Jon Jaeger's career at SAFE has taken him from opening new accounts as an Account Service Representative to a Branch Manager, guiding teams at several locations, to an AVP of Regional Sales. Now, as AVP of Retail Strategy, his mission is to provide the best experience for our members and staff in our branches.