Average yearly college tuition ranges from around $3,500 for two-year public schools to $32,000 for four-year private colleges. Costs at four-year public universities are also on the rise, with average tuition for in-state students around $9,000 a year and up to nearly $24,000 a year for out-of-state students.1
Add in living expenses, books, laptops, transportation, and other costs, and the total price tag for a four-year degree can seem insurmountable for some families. Even with all of the resources available to defray college costs, the average college graduate left school with $35,397 in debt in 2019, according to the U.S. Department of Education.
Paying for college doesn't have to be a scary story.
Starting adult life with that kind of burden can significantly delay other milestones, such as buying a new car, buying a home, or even starting a family.
It's important to find ways to defray that cost. There are options available for families to find money to bring their college costs down.
We break down the steps and options for you to apply for and find financial help to pay for college.
Step 1: Submit the FAFSA® form
No matter your family's income, it's important to complete the Free Application for Federal Student Aid (FAFSA) to determine what financial assistance your student may be eligible for. The application is used by universities to determine financial aid eligibility, and by states to determine grant awards.
Find the latest deadlines here, including key deadlines to apply for state grants.
Step 2: Apply for scholarships and grants
There are literally millions of scholarships available for students to apply for to help pay for college expenses. Many organizations and businesses offer scholarships based on merit, achievement, need, and more. The schools you apply for may also have scholarships available. You can register for the Sallie Mae scholarship search to access more than 5 million college scholarships worth up to a combined $24 billion.
Step 3: Compare financial aid offers2
If you submitted a FAFSA and are approved for financial aid, each university that accepted you will send you a financial aid offer. These offers include the following:
Cost of attendance:

This is the estimate for the total cost to attend one year of school. It includes tuition, living expenses, books and supplies, transportation, and personal expenses.

Expected family contribution:

The university uses this number to determine how much financial aid you're eligible for.

College grants:

State or federal grants you've received will be included.

College scholarships:

These include scholarships awarded by the school, a business, or private organization.

Federal work-study:

This program operated by the school lets students work to earn their financial aid.

Federal student loans:

You may borrow money directly from the federal government and repay it with interest. The financial aid offer may also list the amount you can borrow with a credit-based loan, like a private student loan.
After you receive the offers, compare them to see which school meets your goals in regards to how much assistance you get and how many loans you may need to take out. You can create your own chart or use this one to find out which offer is the most affordable for you.
Keep in mind you don't have to accept everything in the financial aid offer. You can say no to all or parts of it. The school will give you a deadline to respond, so be sure not to miss that so you don't forfeit the package altogether.
Step 4: Apply for federal student loans3
After you've determined your "free" money for college expenses – scholarships, grants, family contribution, wages – and you still need additional money, your first stop is to apply for federal student loans.
There are three types of federal student loans provided through the Federal Direct Loan Program.
Direct subsidized loans:

These are based on financial need.

Direct unsubsidized loans:

These loans are not based on financial need, but they're not credit based, so college students ages 18 and above will not need a co-signer. Your school determines how much you can borrow based on the cost of attendance and other financial aid you're receiving.

Direct PLUS loans:

These are credit-based, unsubsidized federal loans for parents (

Parent PLUS Loans

) and graduate/professional students.
Step 5: If you still need funds, consider private student loans4
After you've exhausted your other options and still come up short, you may want to consider a private student loan. It's important to know that these loans may have higher interest rates and different repayment options than federal student loans. Also:
They're issued by a credit union or bank.

Private student loans are taken out by a student and often co-signed by a parent or another creditworthy person.

Parent loans are taken out by parents to help their student pay for college.
Other things to keep in mind about private student loans:
Shop around for the loans and rates that best meet your needs. If you're a SAFE Credit Union member, you can explore our student loans

here

.

Read the fine print so you understand the terms, conditions, and payment options.

Borrow only what you need. These loans are issued at higher interest rates than federal student loans, so you want to be sure your payments are manageable after you finish school.
Explore student loans for parents, graduate students, and others.
Set your child up for success
SAFE offers a range of informative and engaging financial education modules in our Financial Wellness Hub. There, you can learn the basics of savings, balancing checking accounts, how debt works, and so much more. You can also set up your own playlist after answering a short series of questions about your financial goals.
1 https://bigfuture.collegeboard.org/pay-for-college/college-costs/college-costs-faqs
2 https://www.salliemae.com/college-planning/financial-aid/financial-aid-offers/
3 https://www.salliemae.com/college-planning/student-loans-and-borrowing/
4 https://www.salliemae.com/college-planning/student-loans-and-borrowing/compare-federal-vs-private-loans/private-student-loans/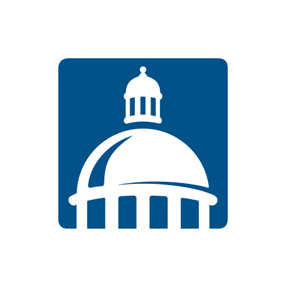 SAFE
SAFE Credit Union has served its members with integrity, exceptional service, innovative products, and progressive technology since 1940.