Like many things in life, achieving what matters often starts with a journey. Purchasing a home – whether your first or your third – is no different.
During times of high inflation and rising interest rates, however, that journey can feel like more of a climb than a smooth stride toward homeownership. It's an anxious time. But regardless of the mortgage landscape, in my 23 years of lending experience, purchasers can be rest assured there is a direct route to buying your home. While it may differ during any given year and for each buyer, there is still a tried-and-true path to get you to where you want to be.
We want you to know there a several steps SAFE Credit Union can help ensure you take. Whether it's understanding how credit scores work or how much to save for your down payment, we have a team of experienced lenders and the member-focused HomeAdvantage® program that borrowers can use to make a home purchase a reality.
Like we often talk about in our SAFE Financial Wellness webinars, the best place to start your journey is by educating yourself about the process. The more you know about the homebuying system, the easier it is going to be, and you will face fewer surprises.
We at SAFE strive to ensure our homebuyers don't face surprises. We take the time to walk you through the entire process and show you loan options tailored for your unique situation.
Here are the key factors to keep in mind when planning to buy a home.
Getting Started
Determine how much home you can afford.

We can help you break down the cost of renting versus the costs of owning your own home over time. Our mortgage officers have the tools to help you determine your down payment, closing costs, and what your monthly payments would be under various scenarios.

Before applying for a home loan, you will need to round up certain documentation. These include tax returns for the past two years, bank statements for the past two months, gift letters if part of your down payment is coming from a relative, paycheck stubs, W-2s or other proof of other sources of income, photo ID, and rental history.

Sign up for the HomeAdvantage® program to connect with experienced real estate agents and cash rewards upon closing.

Before shopping, secure a pre-qualification or pre-approval for the mortgage. What's the difference? A pre-qualification means a financial institution has reviewed the basics about your finances and believes you will qualify for the loan. A pre-approval means you have provided much of the documentation listed above and the financial institution provides a conditional commitment to loan you the money. You will need one of these when you make an offer on a home.
Credit Scores
Not everyone gets the same interest rate. The key to determining which rate you'll pay is your credit score. The higher your credit score, then the lower your rate. The lower your credit score, then the higher your rate. If your credit score isn't where you want it to be, we can start the process with you and update it as you increase your score.
Down Payments and Other Expenses
The minimum down payment is usually 3%, and a general rule of thumb is to put 20% down. The more you can pay up front for your new home, the lower your monthly payments will be. Even if you don't have your entire down payment quite ready to go yet, SAFE mortgage officers will work with you on solutions to help you prepare.
Also, the down payment is only part of the expenses you'll face when purchasing a home. I learned this the hard way. When I bought my first condo, I had no idea what closing costs were. I had saved for a 3% down payment and was very excited after making an offer. But after I'd filled out the applications and was approved, I found a surprise in my mail. I had another 3% percent in closing costs to pay that I had not expected. I had no idea it was coming.
Experienced mortgage officers like the ones you'll find at SAFE are well-versed on these extra expenses and can help you prepare for them.
Types of Mortgages
There are three general types of mortgages: Conventional, jumbo, and government-issued. And there are differences and benefits of each type, including length of loans and adjustable-rate mortgages. We can help you determine which is best for you.
Saving for your future
Your mortgage can become a savings accounts of sorts where you can watch your money grow. With each payment, you add to the equity in your home. You can borrow against that equity through home equity lines of credits to pay for home improvements, or benefit from it when you sell.
In the end, after all the paperwork, searching and economic considerations, my home-buying philosophy has always come down to this: If you love the house, are comfortable with and can afford the payments, and you are planning to stay in the home for a while – there's really no bad time to buy!
The mortgage officers at SAFE are here to help you through that process. Purchasing a home is among the top 10 stressful things you'll ever do. I know I've done my job when my clients tell me, "Wow, that was easier than I thought it was going to be." The lower we can make your stress level, the better!
Learn More
Read more about our HomeAdvantage® program – earn cash rewards1 and referrals to a trusted agent here.
Get started with the help from a SAFE lender today2.
1 The HomeAdvantage program is made available to you through a relationship between SAFE Credit Union and HomeAdvantage. Cash Rewards are awarded by HomeAdvantage to buyers and sellers who select and use a real estate agent in the HomeAdvantage network. Home buyers or sellers are not eligible for Cash Rewards if they use an agent outside this network. Using SAFE Credit Union for a mortgage is not a requirement to earn Cash Rewards. Cash Rewards amounts are dependent on the commissions paid to the agent. SAFE Credit Union may have specific rules on how your Cash Rewards will be paid out. Cash Rewards incentives are available in most states; however, are void where prohibited by law or by the lender. Please consult with your credit union to get details that may affect you. 2 All loans subject to approval and membership status.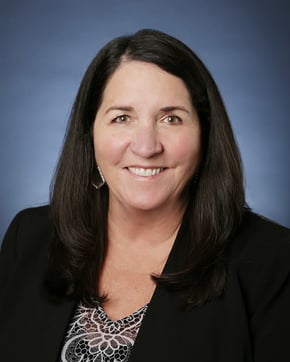 Melinda Browning
Melinda is an expert in all areas of residential lending. She has been a mortgage professional for more than 23 years in the Sacramento area. Melinda is dedicated to understanding the needs of borrowers, guiding them throughout the entire mortgage lending process and helping them find loans that best suit their specific situation.