SAFE has exciting news! Starting July 18, 2022, our West Roseville Branch will serve our members and the growing Roseville community at a new location with exciting amenities and upgrades.
The new site, at Blue Oaks and Woodcreek Oaks boulevards in the Nugget Market-anchored Campus Oaks shopping center – will offer a comprehensive banking experience providing SAFE members and visitors with enhanced and engaging service.
"The community continues to grow in that area, and we are excited that we can grow with them," says SAFE Vice President Retail Branches Janine Southwick. "With the added space and updated operating systems, we will have the capacity to serve members more quickly."
Located at 1541 Blue Oaks Blvd., Suite 100, the new site replaces the SAFE branch that opened in the nearby Crocker Ranch shopping center in 2005. Improvements include easier access to parking, two walk-up ATMs, free Wi-Fi, mobile device charging tables, additional safe deposit boxes, and a new Coinstar® change machine.
Rancho-Cordova-based PWC Architects' designers created the space to include a member-centric lobby that supports the branch's universal banking customer service concept. Under this service model, members will be greeted when they first enter the branch by an expert SAFE relationship officer to assist them with a wide variety of banking needs. This includes teller transactions, new accounts, loans, and much more. The goal is to provide members a pleasant visit without the hassle of teller lines and lobby wait times.
"Instead of going to a teller and having to ask to see someone about additional services, and then be directed to a waiting area, our West Roseville customers will be given any needed additional help upon entering the branch," Southwick says.
SAFE successfully piloted the new concept at its branches on K Street in Sacramento, in Land Park, and in Lincoln – and we certainly don't plan to just stop there!
"We look forward to seeing our members in the new branch and to offering improved customer service with more space and better access," says SAFE's West Roseville Branch Manager Alli Howse, who has been with SAFE for seven years.
The space will also feature a colorful California poppy mural and a living plant wall. "The new indoor wall of plants, similar to one in our Land Park location, will add some natural life inside the branch," Howse says. "Members and staff are going to love it."
SAFE Vice President of Facilities Trena Ellis adds, "We are eager to open this new location soon, and thankful for the collaborative effort among the many SAFE employees and vendors in the Sacramento area who helped us see it to completion."
Sacramento-based general contractors Ascent Builders also worked on the project.
Learn More
To find your nearest SAFE branch, visit https://www.safecu.org/atm-branch.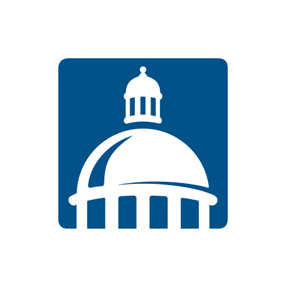 SAFE
SAFE Credit Union has served its members with integrity, exceptional service, innovative products, and progressive technology since 1940.