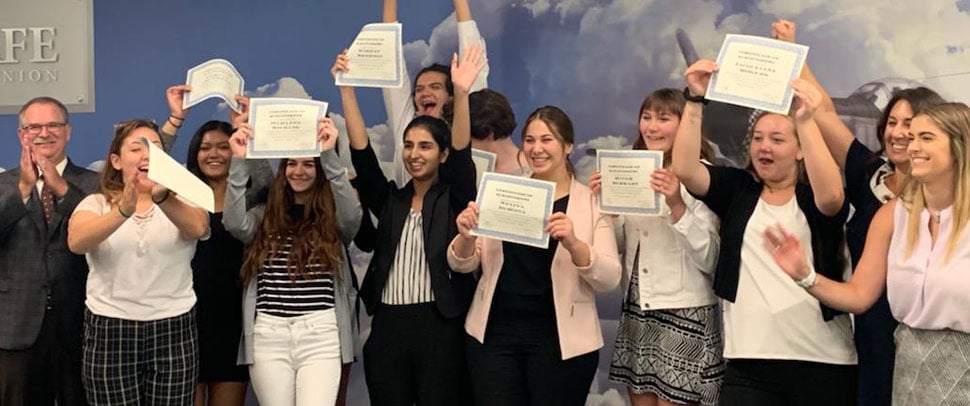 This summer at SAFE Credit Union headquarters a special group of young people from Mesa Verde, Rio Linda, and Cordova high schools gathered each day for two weeks to learn the ins and outs of the credit union business. SAFE experts shared with them how to provide quality service to members. They learned details about savings and checking account products. They even put together a marketing campaign to use in their school's branches.
Students will take what they learned during this intense training when they staff the high school branches at Rio Linda and Mesa Verde high schools in the coming school year. There, they will help peers open and maintain savings and checking accounts, take deposits, assist with withdrawals. They will also provide financial counseling to their peers, helping them understand the importance of savings.
SAFE started the program in 2005 to provide students direct access to banking services, financial education opportunities, and job training. Part of the program includes SAFE financial education experts providing classes to other students on campus. All of this helps the next generation obtain the skills and understanding to handle their finances effectively.
The students work under the guidance of SAFE branch managers who work nearby, including Heather Paul, the SAFE Sunrise branch manager who oversees the program at Mesa Verde. Her favorite part of the program is "seeing the students from the first day to the last day, to see their confidence grow. They start off needing help on how to fill out deposit slips and withdrawal slips. By the end of the year they're doing much of the work themselves."
The branches allow high school students to take their first steps toward financial responsibility. For some, the accounts they open at their schools are their first bank accounts. They learn how to balance their accounts, use ATM and debit cards, as well as set up ways to automatically save. Those who earn paychecks learn how to set up direct deposit.
As for the staff at the branches, they learn important job skills, such as the responsibility of showing up on time, being professional, and working as a team as they work together to reach goals they set at the beginning of the year.
The job experience is truly valuable to them. Since the program started, 25 interns later joined SAFE in the call center, at our branches, and in SAFE's Community Banking department.
Miranda Bicking, a sophomore at Mesa Verde High School, summed up the internship experience: "Thank you for helping me with my future and giving me a better chance. In the past two weeks I've learned so much my brain hurts!"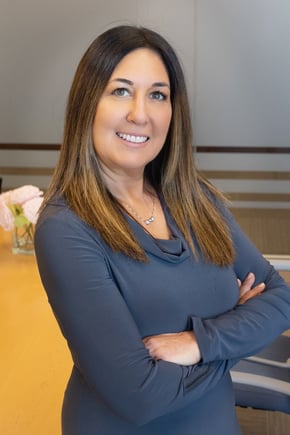 Amanda Merz
Amanda is the Community Impact Manager for SAFE and is responsible for ensuring that the organization's mission to give back is fully realized.