George Cook, a senior business development officer at SAFE Credit Union, served on a panel discussion at a recent screening of "Yes, We're Open" at KVIE in Sacramento. The series showcases local businesses and how they succeed in the Sacramento area.
George assists SAFE business members, brokers, and local businesses with the right financing options. He shares insights into the current state of the Sacramento-area commercial real estate market.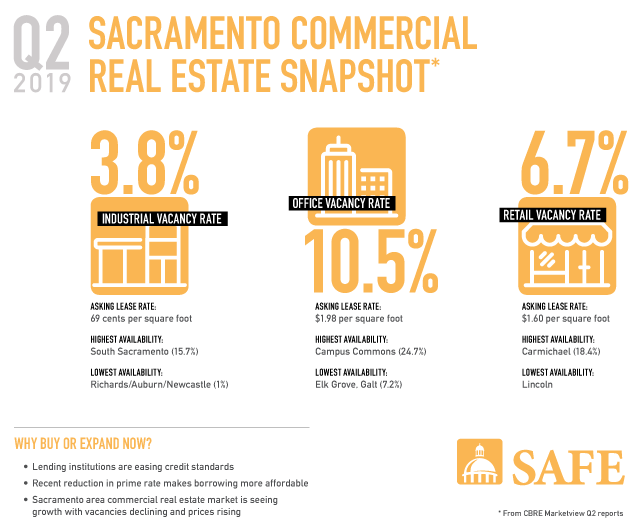 What's the current state of the Sacramento commercial real estate market, in terms of pricing, availability, and trends?
Sacramento's current commercial real estate market remains strong. According to CBRE's 2019 second quarter market reports, industrial vacancy is at 3.8% with healthy leasing activity and substantial rent growth. This trend is expected to continue in the near-term, which has spurred new spec construction in the industrial market.
Office vacancy is at 10.5% and is trending downward with 116,437 square feet of positive net absorption in Q2. This is the 13th consecutive quarter of occupancy gains.
Retail vacancy is at 6.7%, a bit surprising the way Amazon and others have reshaped the retail world. Activity remains strong, especially among the food and beverage industries.
How are macro-economic effects influencing the local market, such as the lower prime rate, commercial lending regulations, tax cut, etc.?
The tariffs against China and other trade disputes are definitely resulting in swings in the stock market and having a significant impact on agriculture, a major industry in our region.
The Federal Reserve lowering the federal funds rate will impact businesses' lines of credit and home equity lines by reducing rates on new and adjustable rate loans. Lower rates on loans can free up other financial resources for businesses.
Many businesses did see the benefit in recent tax cuts that added more money to the bottom line. Some used the additional capital to purchase machinery and equipment or hire additional employees. According to the National Federation of Independent Business (NFIB) Small Business Optimism Index, optimism remains at historically high levels, but uncertainty levels have been increasing in the past few months.
Challenges that Sacramento-area businesses face include difficulty finding qualified workers, and state laws and regulations that can adversely affect businesses. These all add volatility and contributed to the recent uncertainty.
When businesses are ready to expand or acquire new property, what should they have at hand?
First, it's important that business owners have thought through their project and created a list of everything needed to complete the project, with cost estimates. That way lenders can craft a more customized lending solution that takes into consideration the complexity of the project, the borrower's assets, and timeline.
When applying for a commercial real estate loan, business owners will need to provide the lender:
Complete personal and business federal tax returns
Quality interim financial statements, including income statement and balance sheet; debt schedule; accounts receivable and accounts payable reports.
Share a little about the benefits of buying vs. leasing.
Both buying and leasing have their benefits. It's up to a business to decide what may be more important to them. Is the business at a stage where it can foresee being in one location long-term? Or is it still in growth mode and may need to move as it expands?
Businesses that purchase property will benefit from building equity and appreciating value. They will also receive tax benefits, such as deducting the mortgage interest, property taxes, and depreciation benefits. If they opt for a fixed-rate loan, then the business will have a steady payment and not have to be concerned about rental rates rising.
Leasing, on the other hand, allows businesses to preserve capital since they are not allocating a large sum to a down-payment. They also may not be responsible for significant maintenance and repairs on the property. It also allows a business to move to a new location when it comes time to expand or to better serve its customers.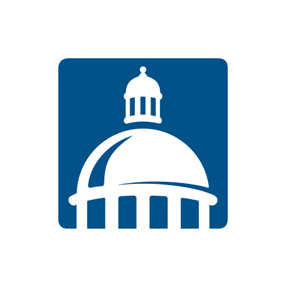 SAFE
SAFE Credit Union has served its members with integrity, exceptional service, innovative products, and progressive technology since 1940.