Michelin-honored restaurants. A professional soccer team. Entrepreneurs bringing innovation. A downtown core transforming into a dynamic business and cultural hub inspired by visionaries and fueled by strategic business and government partnerships.
Welcome to Sacramento!
Great things are happening here in California's capital, and SAFE Credit Union is excited to be a part of it. SAFE is partnering with the city of Sacramento to breathe fresh energy into the Sacramento Convention Center complex with a 25-year commitment.
One of the most visible signs of the partnership will be the renamed SAFE Credit Union Convention Center and Performing Arts District which is under construction now and soon will be a crucial link in a new walkable downtown master plan making Sacramento a world-class tourist and business destination. The Convention Center will be known as the SAFE Credit Union Convention Center. The Theater will be the SAFE Credit Union Performing Arts Center. And a new outdoor area will be called SAFE Credit Union Plaza.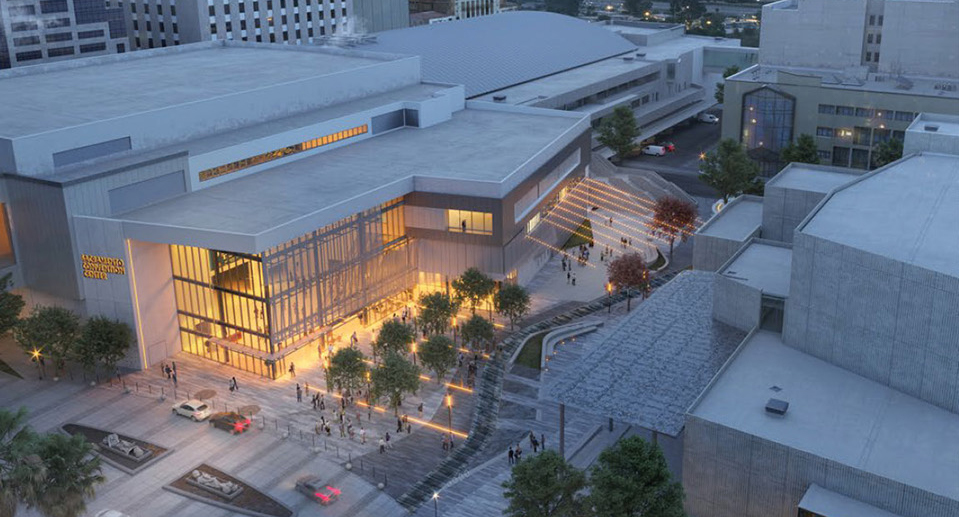 But this partnership extends beyond these most visible elements. A member-centered credit union with more than half of its members defined as working class, SAFE worked collaboratively with the city of Sacramento on this partnership to benefit the economy of downtown and the region overall.
"This investment is a bold and proud statement of SAFE's commitment to our region's economic success by encouraging job creation, supporting local commerce, and enhancing Sacramento's cultural life. SAFE understands that a strong regional economy increases the financial opportunities for all its members, communities, and local businesses."

Dave Roughton
SAFE Credit Union President & Chief Executive Officer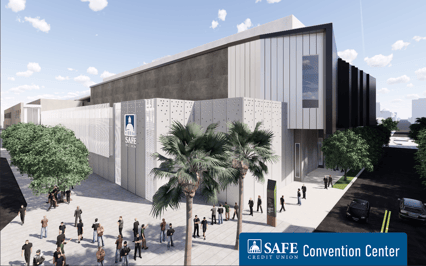 SAFE is heading into its 80th year and 235,000 members strong. SAFE has walked side by side with our members, civic leaders, and local businesses to build Sacramento into a vibrant, successful city where people dedicate their hard work and talents helping our region thrive. This investment continues that tradition.
This partnership with the City, soon to be celebrating its 170th year, will carry well into the next century adding members to the credit union movement, fulfilling the mission of improving financial wellness and solidifying our united commitment to prosperity for the region.
SAFE takes seriously our role as a steward of its members' trust and investment in their community. SAFE, like other credit unions, is owned by its members and led by a board of volunteers who practice fiduciary responsibility over SAFE's business practices. This investment in a project that economically benefits the region at large reflects on the community-minded spirit embodied in SAFE's mission.
"As the region thrives, so do the economic opportunities to all who live here. Part of SAFE's stewardship and promise to our members is to promote their financial health so they can enjoy life. Transforming the city core into a dynamic business and arts center lifts the entire region by creating jobs and fostering economic growth. We believe our members will benefit from this exciting reshaping of Sacramento's downtown and identity."

Terrance Tremelling
SAFE Credit Union Board Chairperson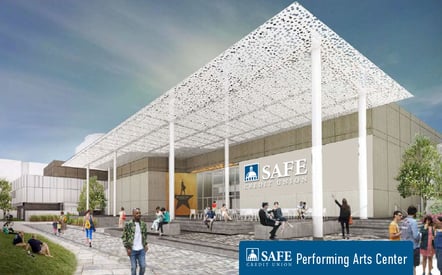 The project is expected to generate hundreds of jobs and increase the $2 billion in tourism dollars that come into the region each year, according to city reports. Visit Sacramento is already working on multi-year agreements with groups such as the Future Farmers of America to bring national conferences to Sacramento once the Convention Center reopens.
While still under construction, benefits to the city employees start right away. Employees will have access to expert financial wellness services through the SAFE@Work program.
"Financial stress robs employees of their peace of mind- and employers of valuable work hours. SAFE@Work provides a suite of solutions, both in-person and online, to help improve financial confidence, ensuring you have all the tools needed to spend, borrow, and most importantly, save. City employees will learn from SAFE experts about how they can work toward achieving their financial goals and access special banking offers."

Carrie Johnson
SAFE@Work Manager
Education topics range from home-buying readiness, smart spending, retirement planning to women's empowerment, identity theft prevention, Medicare, trusts and more. It also provides youth money management courses through SAFE Reality Fairs where participants practice everyday life scenario simulations making choices they'll face as they take on adult responsibilities.
SAFE and the City of Sacramento will also enter into a long-term treasury relationship supporting the city's cash flow and liquidity needs.
"The city will entrust SAFE with targeted funds that will be forwarded as loans to individuals and local businesses to help strengthen the local economy, known as the Local Community Investment Pledge. This is an expansion of a core activity SAFE already provides and we look forward to working with the city on offering even more of this essential service."

Chris Harris
SAFE Credit Union EVP, Chief Financial Officer
Overall, SAFE sees this public-private investment in our region as a win-win proposition for everyone. It's a win for the city as it generates new capital to drive economic growth. It's a win for SAFE as it presents an opportunity for us to invest in, serve and support the city, and yes, to place the SAFE Credit Union brand on our beautiful new Convention and Performing Arts Center buildings. It's a win for our members and all regional constituents to enjoy a more prosperous future.
"All of us at SAFE are honored to invest in the future of Sacramento. It's an investment in our local arts community. An investment in the transformation of downtown Sacramento. And, most importantly, an investment in all of you, the people who live, work, hope, and dream in this great region."

Jim Allen
SAFE Credit Union EVP, Chief Operating Officer