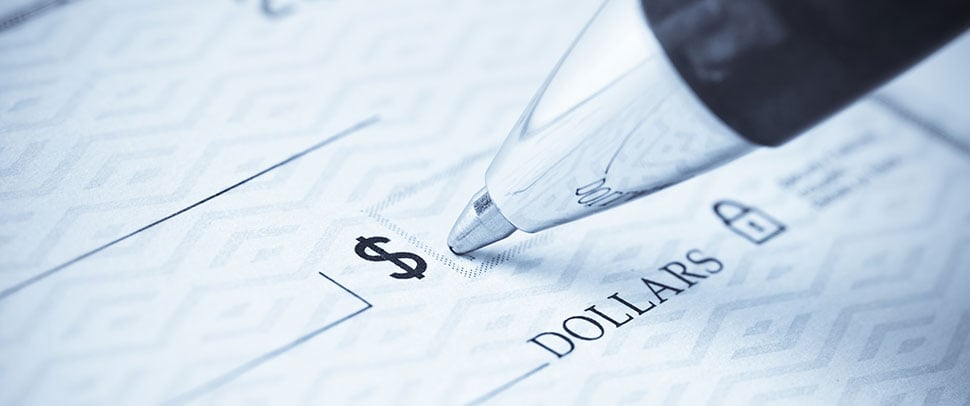 A common question members ask is why it takes time for a check to clear when they deposit at a branch, ATM, or through a mobile app but a financial institution withdraws funds from their account the same day they use a check at a retailer.
SAFE Credit Union Payment Operations Compliance Manager shares a behind-the-scenes view of the check-clearing process – and gives tips on ways to reduce that wait time or in some cases eliminate it altogether.
Why is there a delay in clearing a check?
It has to do with how financial institutions collect and pay on checks. Keep in mind that financial institutions don't send money to one another directly. It is all funneled through the Federal Reserve. When we send out a check to be paid, we send a scanned image of it to the Federal Reserve and it gives us money for that. The Federal Reserve then debits that amount from the other bank's account. The other bank then debits its customer's account to complete the check processing cycle.
The risk comes when the paying bank gets that item and there's not enough money in the customer's account to pay, the account is frozen or closed, there's a stop payment on the check, or there's a hold on the funds. We then get that check returned to us. At that point, SAFE's account is debited and we have to in turn collect that money from the member.
The entire process is completely electronic and takes two days. That's why there's usually a two-day delay in making that amount available to use in your account.
The delay reduces the member's risk, not just SAFE's. If we make those funds available to the member and that check comes back unable to be paid, we have to debit the member's account. So we really want to be sure we are protecting the member by having those funds available and not having to overdraw their account.
Are there times when deposits are applied immediately?
Federal regulations require us to give $200 up front, and the rest can be on a two-, five- or even seven-day hold. But SAFE will increase that amount depending on your relationship with us. We look at how long you've been a member, your average balance, whether you have direct deposit, your loans, whether you've had any insufficient funds in the past six months, and use that information to calculate how much we're willing to give you up front.
Also, depending on where the check is from, we may provide the funds immediately. If it's a U.S. Treasury check, for instance, we're not likely to put a hold on that because we're pretty confident in the ability of the U.S. Treasury to be good for those funds. Of course, if we suspect the check is fraudulent, we'll take other measures.
And checks drawn from another SAFE account are not subject to a hold when deposited in branch and we debit the available funds in the other account at the time of deposit. Direct deposits are also applied immediately.
What about mobile deposits?
Deposits you make through the SAFE Mobile App by taking a picture of the check are treated just like the checks you deposit at a branch or ATM. We take that image and bundle it with all the other deposits made that day and transmit them off to the Federal Reserve. Those are to the two-day hold.
Why are funds withdrawn so quickly, sometimes on the same day, when I write a check at the store?
The store is turning that into an ACH – or Automated Clearing House – transaction, much like a debit card transaction. The store scans your check through a machine that reads the MICR code containing your account number and financial institution's routing number. You then sign an agreement authorizing them to use the information from your check and debit your account through ACH.