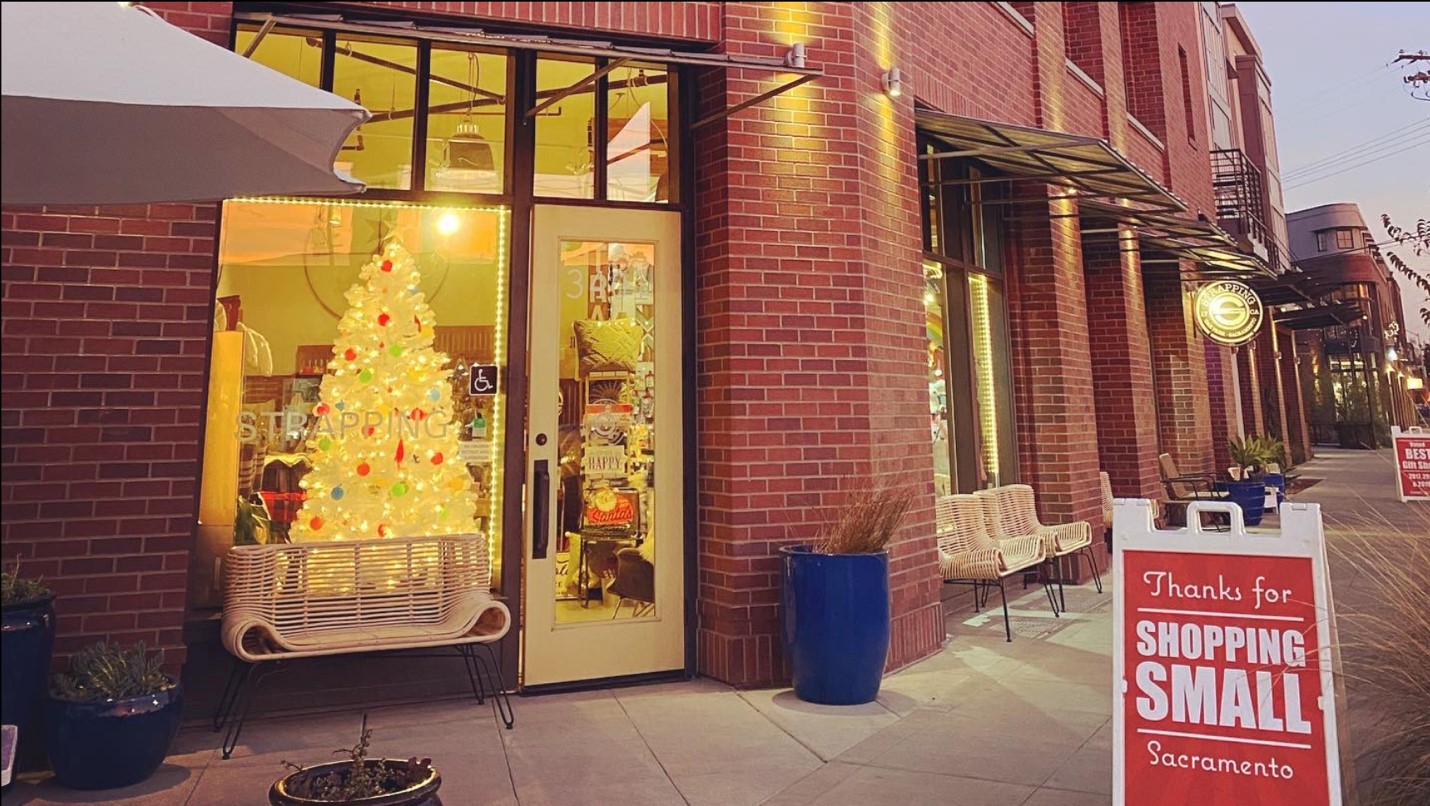 I have actually reached a point where I cannot give gifts I am not excited about giving. You can keep your big box store electronics and trendy toy of the moment – I prefer to shop locally where I'll find something special, sustainable, and different – that I can't wait for my loved ones to open on Christmas.
My best friend (and shopping partner-in-crime), Erin and I make a special effort to "shop small" in December, catching that holiday spirit, saying hi to shop owners that have become friends over the years, and finding gifts that feel good to give because they're truly sustainable.
I willingly admit we also buy for ourselves in December, too. I place the blame for these lapses in generosity squarely on the following local businesses – they stock some downright outstanding items we just can't help falling in love with.
This year we started at Kitchen Table to get in the holiday spirit. This small East Sacramento store is literally packed with kitchen and holiday themed gifts.
Stop by Krazy Mary's right around the corner for the coolest fashion. Get a little something for yourself. You deserve it.
At Strapping Store we purchased a few gifts: hilarious holiday socks, a beautiful pair of earrings (for myself), a candle, and a bag of Andy's Candy to fortify us on our long shopping day.
Display, stocks California- and Sacramento-themed products, mostly supplied by local makers, so it is the perfect selection of gifts for you to send to your friend who moved away but misses her/his hometown.
While you're in Oak Park, stop by Miel, Nectar, and Rire These three shops are all in a row on Broadway, and each is an absolute pleasure to explore. I picked up a nail polish gift set, a pair of handmade earrings, and a super-hip sweater, on this block, in that order. I am wearing the sweater right now, so looks like I'm keeping it for myself (oops!).
Get your wreath, poinsettia plants, tree, and even more living gifts at some excellent local Sacramento nurseries – I would highly recommend the Plant Foundry for unique gifts that will thrive long after the holiday season is over.
Buying vintage or secondhand is very earth-friendly! It's also a great way to rock the 80s-retro trend, or to afford super-high-end designer fashion or accessories. We ended up buying some incredibly cool vintage pieces last weekend at YSJ Vintage on J Street and we will head over to East Sacramento and prepare to spend some quality time browsing the high-end apparel at Article. In fact, if we drop off some of our own designer bags and clothes to consign here, we can parlay it into, say, a sparkly holiday party dress.
Speaking of vintage, did you know about this new(ish) record store? Stop by and flip through the well-curated racks of vinyl (they also have cassettes), at my winner for best shop name: Waxidermy.
Land Park, we see you, too. Our top two shopping spots in the LP are: R Cubed boutique, which is full of gorgeous gifts, décor, clothes, and just feels great to visit because it's so dang pretty, and Parkside Pharmacy an old standby for all our gifting needs, and I don't just mean cold medicine. It's where I go when I start panicking and need a perfect last-minute gift, especially in their kitchen section.
We won't forget about our favorite R Street spots either: I have literally never visited Old Gold and not bought something. My favorite boots were purchased there and then gifted to me because they're the only thing I wanted in the whole world for Christmas last year. And there's something about the way Kicksville is laid out that maximizes inspiration – head there for tons of retro decor ideas for the home.
Might as well stop by Racks Vintage while you're in the neighborhood. We never fail to find an incredible vintage bag, hat, or cardigan here.

Finally, don't forget to stop at local coffeeshops and restaurants along the way. It's great to eat and drink locally all year, but making a special effort at the holidays makes a true difference in the lives of our actual neighbors, right here in our beloved Sactown.
This list of places is where we either shopped last weekend or will shop in the coming weeks. Erin and I focused on Midtown, Land Park, and East Sacramento, but I'd love to hear about the local, unique places you shop in your own neck of the woods. We need suggestions on some shopping spots we may have missed!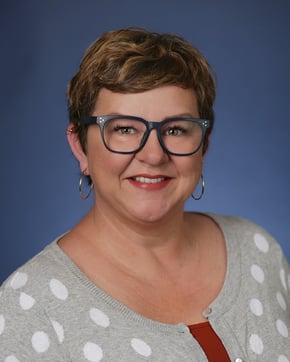 Susan Burns
Susan Burns works with the SAFE Marketing Department as senior graphic designer, and works each day to express the SAFE mission and vision through design. In 2015, she became the design team lead. When not creating beautifully designed business solutions for SAFE, Susan enjoys spending time with her husband and her pets, and biking around her Midtown neighborhood. If she could attend every maker fair and festival in Sacramento, she would!