While it most definitely feels like summer in Greater Sacramento, little ones are heading back to school – in some instances, in less than two weeks. The countdown clock is ticking. Are your kids ready? Perhaps an even better question: are you?
Since my daughter just started preschool, I'm by no means a BTS shopping expert. So I asked fellow parents here at SAFE for their pro tips and heard three repeatedly. Below are tried-and-true tactics to help take the sting out of one of the most expensive seasons of the year:
Take stock
Many parents assume that their child needs a whole new wardrobe, backpack, and lunchbox, in addition to a long list of supplies! If your tot had a major growth spurt over the summer, well, they may need a lot more stuff. But before you grab your keys and wallet, or settle in for a long online shopping session, take stock and declutter. Have them try everything they routinely wore to school last year. Yes, everything, down to their socks. While there probably will be a lot of eye rolling involved, you'll know exactly what they have, what you can donate or save for a younger sibling, and what you need to buy.
Bide your time
Starting the school year off with fresh crayons and notebooks is essential. Buying out-of-season items, like coats and rain boots, is not. Take advantage of the end-of-summers sales happening at most retailers and stock up on the "need now" items that they'll use until fall. Just remember to set aside some funds come October for new jeans, sweaters, etc. And don't forget – clothing is a great holiday gift. Bottom line: space out the expenses so they fit more comfortably into your budget.
Pick a number
When you're ready to buy, make a very specific shopping list (you know exactly what they need, right?) and set a reasonable budget. Don't allow yourself to get side tracked, no matter how much your son or daughter protests or tries to negotiate. If your kiddo is old enough, make a game out of shopping. The reward is using any significant savings – without exceeding your budget – to buy something special to kick off the year in style. Look for coupons together or flip through sale ads so you can tackle BTS shopping like champs.
Now that we've shared our best tips, it's your turn. Comment below!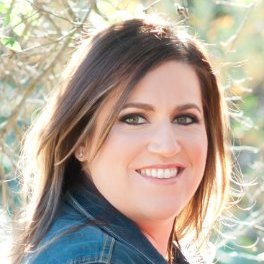 Gina Jacobs
Gina Jacobs loves to write – which is why she's been doing it professionally for more than a decade. As the work team lead of the SAFE Credit Union communications team, she helps shapes all internal and external marketing efforts. She spends her free time chasing after her rambunctious toddler and Shih Tzu. Her husband of seven years also keeps her on her toes.