Budgeting is not my forte, by any means. It feels far more daunting than it needs to be – and, at least in my case – takes forever. And when something outside the budget pops up (like, using a recent example, we need to unexpectedly replace the hood over our range), I find myself getting frustrated and discouraged. So when I heard that SAFE was offering members free* access to a new, full-featured financial management tool, I practically cheered.
This new tool, Money Management, is now available in the SAFE Mobile App and SAFE Online Banking. I've had the opportunity to watch several product demos – and played around with the live version this morning – and found the user interface simple yet engaging. Money Management was able to analyze our family spending and create a fairly comprehensive budget, including a discretionary/emergency fund, in just a few minutes.
Admittedly, my husband and I need to spend some time adjusting all our budget categories, setting up email and text alerts, and creating savings goals, but Money Management did all of the heavy lifting for us. And we both appreciate that the tool that houses our family budget will also monitor the budget, so a) we're held accountable, and b) nothing fall through the cracks.
Everyone here at SAFE is confident our members will appreciate what Money Management has to offer. To start budgeting FOR FREE (we know, very awesome) today, jump into our app or visit Online Banking. And, if you're curious about those demos I mentioned, we've included one below – plus here's a link to our Quick Tips video all about building a budget.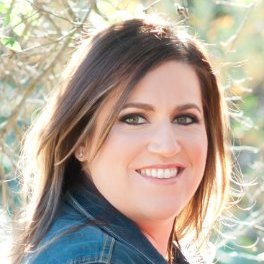 Gina Jacobs
Gina Jacobs loves to write – which is why she's been doing it professionally for more than a decade. As the work team lead of the SAFE Credit Union communications team, she helps shapes all internal and external marketing efforts. She spends her free time chasing after her rambunctious toddler and Shih Tzu. Her husband of seven years also keeps her on her toes.