Buying a home is many things – to name a few: rewarding, exciting, and stressful. If you're shopping for property in a competitive market like Sacramento, those stressors can multiply – but so can the potential rewards. High-demand housing markets like ours often have their own unwritten rules that may not be completely intuitive for homebuyers to understand. Our passion is helping you realize your passions, so we came up with some helpful tips on how to get ahead of the competition and make your move!
Choose the right competitive offer
One of the most nerve-wracking parts of making an offer on a home, particularly in a high-demand housing area, is choosing the right number for your initial offer. Both too low and too high can get you in trouble. Try to review your offer to see if there is anything you would be willing to improve on, such as shortening the inspection timeframe or providing assurance that even if the property appraises low, you will agree to come in with a larger down payment (up to a limit) so the selling price doesn't have to be reduced.
Plus, as an added bonus to you as a buyer, check out the latest SAFE deal on mortgages – savings of $900 already puts you ahead of many other buyers!1 Find out more info here.
Insist on home inspections
In your battle to get your offer accepted, you may be tempted to consider waiving an inspection in order to speed up the process and make the deal more attractive to the seller. Frankly, this is almost always a mistake, no matter how good the house may look. Houses can easily hide defects invisible to the untrained eye, and repairing them as the new homeowner can be an expensive ordeal. This is not a place to seek an advantage in a competitive market because an expert will look behind the walls, on the roof, test electrical, termite damage, and many other issues. If you don't uncover these issues during an inspection, you could find yourself saddled with huge repairs or even get hit with city fines. Buyer beware – do not skip the inspections, no matter how hot the market!
Conversely, the inspection process can also reveal unexpected leverage as the prospective buyer. If unexpected damage is revealed, do some number crunching to find out what the cost of repairs may be.
Sellers are human too
Not all deals in competitive housing markets depend on numbers – some succeed because buyers take the time to consider the seller's needs and wants, and possibly even make an emotional connection with them. Due to the demand for condos and houses in our hot market, buyers often need to work really hard to get the property of their dreams. One strategy that can help is to make yourself as appealing as possible to the sellers. It's really important to have a conversation with your agent to understand the seller's needs and how you can support the selling process for them. Having a discussion with your agent, who in turn can speak with the seller's agent, can go a long way in paving the way for an accepted offer.
Perhaps the sellers would benefit by having a short rent back after closing, or a longer escrow to give them time to find another home. It's not uncommon to win a bidding war by simply asking questions and improving the offer in ways that extend beyond the price. SAFE is now offering an innovative tool to connect you with a knowledgeable agent and search for your dream home! Check it out and let us help you get moving!
If you are buying property in a high-demand real estate seller's market, make sure that you investigate each of these strategies in order to come up with an appropriate and attractive offer. More importantly, be patient and have your ducks in a row – the typical home buyer searches for 10 weeks and looks at more than 10 homes before having an offer accepted.2 As a home buyer purchasing in Sacramento's hot market, be fully prepared with all the tools and tactics available to navigate the marketplace – and just remember, a good real estate team, from agent to lender, can help you speed up the process to open the front door to your new home!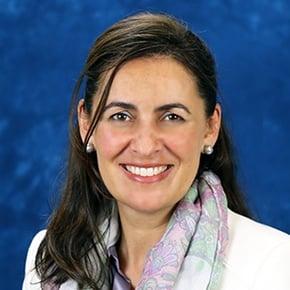 Anca Green
Anca Green is a senior communications specialist at SAFE Credit Union within the marketing department and has focused on writing for much of her career. She's passionate about the creative process and seeing a big picture vision come to fruition. After hours, she enjoys spending time with her two daughters and husband.