Many people were already struggling with their finances before the COVID-19 pandemic hit. According to the Financial Health Network U.S. Financial Health Pulse 2019 Trends Report, 151 million Americans face financial challenges and do not have enough income or savings to be resilient in the face of a life-changing event like an illness or recession.
That means that over 70 percent of American adults may not have adequate income, the ability to pay bills on time, sufficient savings, manageable debt, a good credit score, adequate insurance, and future planning.
Enter COVID-19.
The pandemic has put increased pressure on Americans' finances. Given that over 70 percent of us were already coping with financial difficulties, the pandemic has only exacerbated the situation. Income loss due to layoffs, schedule reductions, and pay cuts has compounded the problem for many and highlighted the stark financial health gap among races and ethnicities.
However, there are not-for-profit financial institutions helping their members navigate debt, build credit, and save more during this unprecedented time: credit unions.
All the products and services credit unions provide are dedicated to fostering the financial well-being of their members. Customer service representatives strive to find ways to help their members find the right products to meet their current needs and to reach their future goals. Qualified and engaging financial educators provide no-cost webinars and workshops to provide real-life financial insights that participants can immediately put to use. Products such as credit and debit cards that offer rewards, checking accounts with automated savings plans, loans with lower rates, and credit-building products like secured credit cards all help to support members' financial well-being.
Bottom line: Credit unions aren't banks by another name. They are mission-driven not-for-profit financial institutions with a total commitment to their members' financial health.
No-Cost Financial Education Opportunities
Credit unions care about your financial wellness, and it shows in their educational offerings, especially during times like these. With personal safety top of mind, SAFE Credit Union has moved financial classes normally conducted in person to Zoom.Self-paced online financial classes are also available at no cost to members.
SAFE also quickly pivoted to provide topics relevant to the immediate issues many of us are facing right now, including managing finances and debt during challenging times, incorporating a mindful attitude toward your money, as well as how to navigate in the current home buying market. SAFE Financial Educators Jason Fonseca and Gina R. Richardson deliver 6 to 12 webinars a week to ensure they're reaching as many members in the community as possible.
"Understanding your finances is so important," said Jason Fonseca. "Our workshops are completely free for all attendees, and most people leave feeling that they just talked with a close friend rather than the stuffy money talk they expected. I get to be a part of SAFE's mission of improving financial well-being, not only for our members but also for our community as whole."
Gina R. Richardson, certified SAFE financial educator, added, "When facilitating our Financial Wellness workshops, I love giving our members new perspective. It's important to show them that a YES to a purchase today could mean a NO to a purchase they actually need tomorrow."
Financial Wellness in the Workplace
Credit unions make it their mission to ensure their members — and their communities — have access to vital information, programs, and financial products that foster financial well-being. That includes working with employers in the region to ensure access for their employees to important financial information. The SAFE Workplace Financial Wellness program enables the largest employers in the Greater Sacramento area to bring financial well-being to their employees in the form of education. Since the pandemic, SAFE pivoted from in-person workshops to the safety of virtual classes so that employees taking part in the Workplace Financial Wellness program could still access useful insights they especially need right now.
Supporting the Community During the Pandemic

Credit unions make it their mission to serve their communities, and in times of crisis, they really up their game. Since the pandemic hit in March, credit unions in California have extended over $72.7 million in emergency loans. They also waived $2.8 million in fees. Most recently, SAFE Credit Union donated $60,000 in emergency grants to four local organizations to assist with their efforts to address immediate health, education, and financial needs due to the COVID-19 pandemic.
Financial Products with YOU in mind
With over 115 million members and growing, credit unions continue to outshine banks when it comes to vehicle and home loan rates. But there's more. Credit unions help their members build a better financial future now with the latest financial products like micro-savings accounts, along with tried-and-true products like cash rewards credit cards, money market accounts (MMA), certificates, and wealth management services. And there's even more. Whether responding to your question on chat, creating member appreciation events, or greeting their members like family when they come into a branch, credit unions continue to go above and beyond to meet their members where they're at.
Join a Movement, Not a Bank
Find out how your financial well-being could improve when you join the millions of Americans already benefiting from a credit union. And you're eligible to join SAFE Credit Union if you work or live within our geographical reach (Sacramento, Placer, El Dorado, Yolo, San Joaquin, Contra Costa, Solano, Yuba, Sutter, Butte, Nevada, Alameda, and Amador counties).
Become a part of a community of 236,000 members all working toward building a better financial future.
Open your eyes to credit unions.
Join SAFE and be part of the credit union movement today.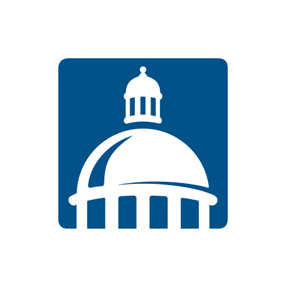 SAFE
SAFE Credit Union has served its members with integrity, exceptional service, innovative products, and progressive technology since 1940.