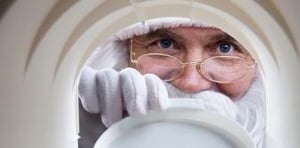 The holiday season is full of joy and cheer for many – but it's also the time when scammers and thieves are on the prowl. You lock your purchases in your trunk. You make sure packages are delivered securely. You've got alerts on all of your accounts for any unapproved transactions.
But did you know that scammers lurk behind the friendly face of Santa himself?
Sadly, it's true. One of the oldest holiday scams has gone 21st century with help from the internet.
Beware the letter-from-Santa scam.
How it plays out
In this ruse, scammers set up bogus websites where you can order legitimate-looking letters from Santa for kids. All you need to do is share some details about your child along with your credit card information, and the letter is supposedly as good as mailed.
But it's not. Your kids will never see the letter, and your money is good as gone. And, worse, the scammers now have your children's information and your credit card.
Instead of a cheerful letter from Santa, your child can become a victim of identity theft and your accounts emptied. Sometimes, scammers will go after the child's credit, which will likely go unchecked for years. When your children are grown and try to open a credit card or take out a loan, they may find that their credit score has been destroyed by these scammers over the years, all without their knowledge.
Some sites will even offer to send the letter at no cost. All you need to do is share some details about your child, like their full legal name, date of birth and home address. Of course, this is also the work of scammers looking to steal your child's identity.
How can I tell it's a scam?
There are legitimate websites where you can order a letter from Santa for your child. But how can you weed out the phony sites from the authentic services?
Look for these red flags.
The scammer reaches out repeatedly. Promotional emails and ads are one thing; targeted marketing that is so aggressive it borders on harassment is another thing entirely. If a company doesn't stop sending you emails or alerts about its services, you may be dealing with a scam.
The site is not secure. Check for the lock icon and the "s: after the "http" in the URL. Both indicate a site's security. Also, look for security badges on the bottom of the webpage and click on them to see if they're actual links to the security company they allegedly represent. Scammers often post static images of well-known security badges, which do fool people into thinking the site is safe.
You need to answer too many questions. Yes, a service sending your child a letter from Santa will need to know your child's name and mailing address. They may even ask your child's age so they can send an age-appropriate letter. But there's no need for them to be privy to your child's exact date of birth, and certainly not their Social Security number. If the questions in an online form are making you uncomfortable, opt out.
You can't reach a representative by phone. Most websites will have the company's toll-free contact number on the site's homepage. If you suspect fraud, try the number. If the company is bogus, the number will likely be a fake.
You can't find any positive reviews about the company online. An online search on a legitimate service should bring up basic information and some positive reviews about the service. If a search turns up empty, and of course, if it turns up any reports of past scams, the "company" is run by crooks.
If you've recognized a company as a scam, be sure not to click on any links embedded in their emails. Flag their emails as spam, and delete every email, message and alert it sends you.
You can still send your child a letter from Santa. Try a legitimate site like Portable North Pole or better yet, create and send one yourself!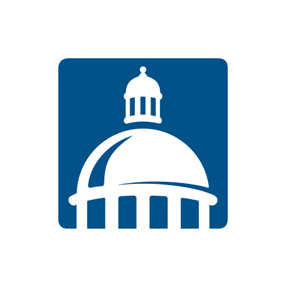 SAFE
SAFE Credit Union has served its members with integrity, exceptional service, innovative products, and progressive technology since 1940.