Watching the crowd of high school seniors walk into the Mesa Verde gym to participate in the Budget Cents program by SAFE, I couldn't help but wish I had more activities like this when I was in school. Not just assemblies— specifically, financial education opportunities.
As a college graduate and tax-paying millennial, it's hard not to think back on how financial education programs could have prepared me for real-world expenses and tricky financial situations. Budgeting. Credit cards. Investing. As adults, these topics are paramount for many of us, but they're especially top of mind for the Financial Education team here at SAFE Credit Union.
This incredible group of financial educators works tirelessly with the community on financial literacy programs, including Budget Cents, which provide students with tools for financial well-being. A lack of financial literacy in California schools makes financial education programs even more important. In 2022, only 1.5% of California high school students were required to take a financial literacy course. Nearly 20% had no access to any financial courses at all. These are just a few of the reasons why SAFE prioritizes financial education for teens and young adults. We want to give kids access to information on topics like budgeting, saving, how credit cards work, and interest rates only to work toward a financially successful community here in the Sacramento area.
As the last of the group of 200 teens grabbed a folder and sat down in the packed gym, SAFE Financial Wellness Educators Miriam Dougherty and Savannah Brown amped up the energy. Throughout their 20-minute presentation, they kept the kids engaged while explaining what each of their folders contained: a unique persona that included their monthly income, student loans or debt payments, family situation, etc. Some students may have a six-figure income and student loans, while others might have a low-income salary and significant credit card debt. Savannah explained that it's up to them to decide how to spend their monthly income so that by the end of the activity they'll see if their financial decisions gave them extra money to save or left them in debt.
Mesa Verde Vice Principal Andrea Leuschen believes the Budget Cents program provides invaluable skills for students as they prepare for graduation and the real world.
"It gives them a wake-up call as to how much it actually costs for them to live on their own and to budget responsibly," Leuschen said. "They learn about the differences between renting and buying a home; leasing or buying a car; the cost of childcare; credit cards and utilities."
The lights went up and students flooded the gym floor, making their way to one of the seven stations to start spending. Continuously referencing their personas, they tentatively purchased items like housing, a vehicle, childcare and baby supplies, and several luxuries and self-care items like makeup or a new phone. One student was tempted to buy a boat at the encouragement of their friends but reconsidered based on their childcare costs and income ratio.
Suddenly, a caped figure appeared through the crowd holding a tray with a 20-sided die. It was Savannah, disguised as the Risk & Roll Troll! She shook the die in its tray, tempting students to roll and see what sudden financial surprise fate had in store for them. SAFE Financial Wellness Manager Hector Madueno looked on as one student "risked and rolled," holding their breath.
"We have randomization elements occur throughout the game where students may have their budgets squared away, but then they encounter a broken windshield or maybe a flat tire just like you or I experience on a day-to-day basis," Madueno explained. "That's just an example of some of the fun things that we introduce to keep them on their toes."
We braced ourselves as the die came to a halt. The student had rolled a 13: they had spent too much money on gourmet cheese at the grocery store, taking $30 from their budget! I could relate.
By the time their 45 minutes were up, students took their seats to debrief on their financial decisions. When asked what guided their decision-making process during the exercise, one student said, "I get motivation from the family around me, seeing other people succeed. What motivates me…is that taste of financial independence."
Seeing these students lean into the activity and discuss their outcomes, I realized that the Budget Cents program truly engaged teens in a way that was unique to any classroom-based curriculum.
"Although we have financial math classes, the simulation is effective because students can walk around and collaborate with their fellow schoolmates to solve budget problems and as a bonus it doesn't feel like a class assignment," Vice Principal Leuschen said.
My takeaway? Budget Cents—though fun and interactive—also lays the foundation for money-wise decisions for a generation of Sacramento-based teens. Hopefully the lessons they gleaned in just a few hours will guide them to financially sound decisions that last a lifetime.
To learn more about the Budget Cents program, check out the news release here or reach out to the SAFE Financial Education team at financialeducation@safecu.org.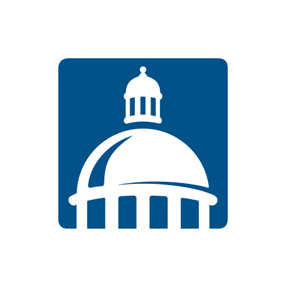 SAFE
SAFE Credit Union has served its members with integrity, exceptional service, innovative products, and progressive technology since 1940.